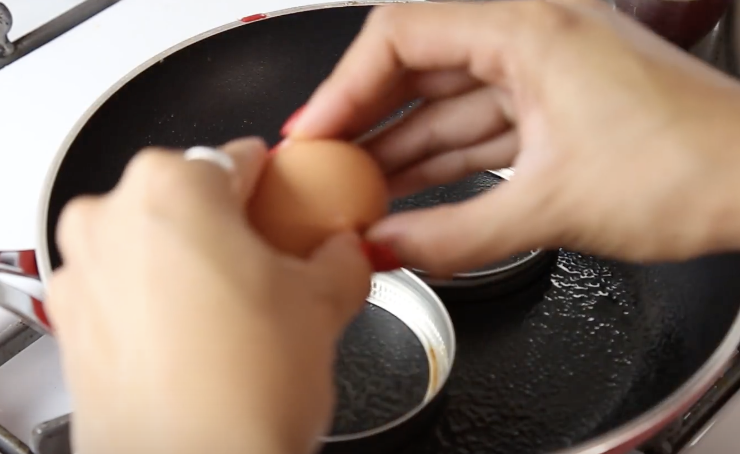 "Everything in life is presentation", the saying goes.  If you have kids who are finicky eaters, or you are just the kind of cook who loves to present your food with just that little extra bit of perfection, this video is for you.  Most people love the McMuffin, which has those perfectly round eggs.
This easy DIY can make that happen at home. All you need are mason jar lids to form these perfectly round sunny side up eggs.  With 2 eggs, cooking spray or butter, tongs and those lids, you can surprise everyone with your own McMuffin at home.
After you crack each egg inside each mason jar lid, you will season to taste, and watch the video to see how incredibly easy it is to flip and have those english muffins or toast ready for your mouth-watering presentation of breakfast at home.  Let us know how yours come out if you try this.
Please SHARE this simple and satisfying DIY with your friends and family 🙂