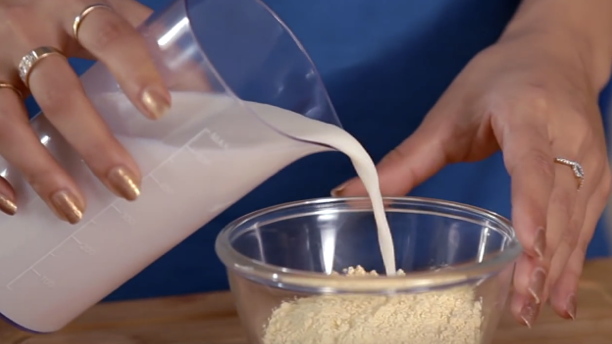 There is not a woman alive who has not had to deal with unwanted facial hair.  At different points in the developmental cycle, and post-menopausally, most women find this hair distressing, and want to get rid of it. Depending on your hair color, some women have more facial hair than others.
Most women have it above the lip,  peach fuzz on the sides of the face, and dark hairs under the chin.  Some women wax, for temporary removal, which can be irritating.  Chemicals in the wax can have long term bad effects on the skin.
I have stopped waxing for this reason, and have just been plucking, which doesn't really take care of the whole problem.  I was really happy to come across this natural, at home remedy for unwanted facial hair.  YouTube User Homeveda offers a solution that has been used by middle-eastern women for centuries.
Not only do these two different remedies do the trick, but they utilize ingredients that have nutrients and vitamins that are actually good for the skin! Harsh chemicals be gone!
No one wants to absorb chemicals into their bloodstream, when they can mix: chickpea flour, milk, turmeric powder and fresh cream for Remedy # 1; Remedy # 2 requires mixing: peeled and crushed potatoes from which you extract the juice, crushed yellow lentils, lemon juice and honey.
The exact amounts and how to apply each remedy to the face, is beautifully illustrated in the video below, for maximum benefit.  I am definitely going to try both of these to see which works better.  I love the idea of using natural ingredients on my face that have been time-tested.
The good news is that after a month the hair will be gone completely!
Please Share This Recipe With Your Family and Friends