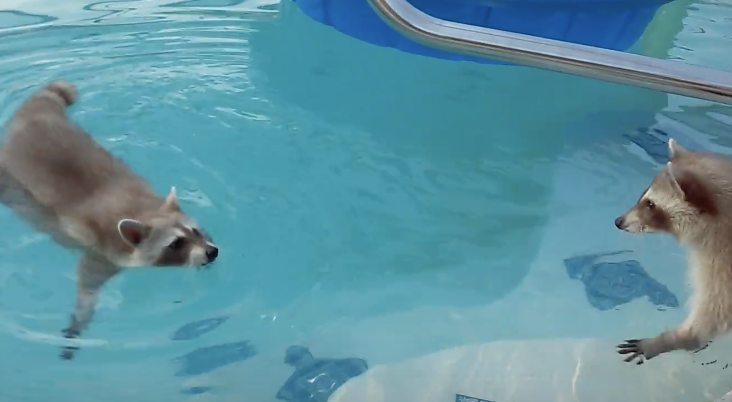 It's one thing when your mom is overprotective, but it's just too much when your brother thinks it's his job to set limits for you. It seems that these raccoon brothers are frequent visitors to this family's pool, when beautiful summer days beckon them to take a dip and cool off.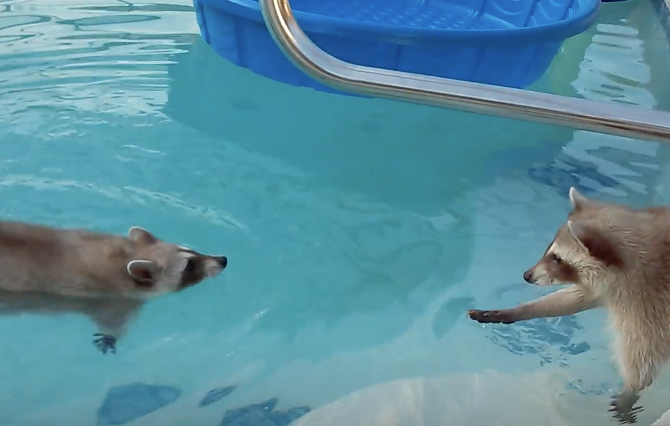 You can hear the human father and son banter about these two familiar visitors; as they discuss what's going on they refer to them as Willy and Waylan. Willy can't wait to get in and take a swim, while Waylan is doing everything in his power to stop them.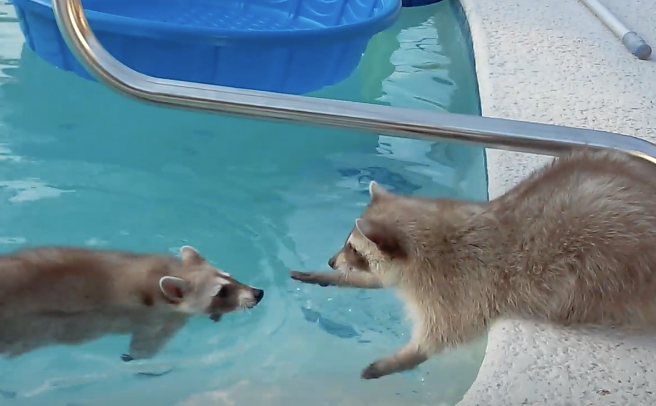 It's hilarious to watch them; you can sense how their conversation is going: "Willy don't go in!", "Leave me alone Waylan, look at me swim, this is fun!", "Get back here now Willy!" "No way, this is fun, stop being a killjoy and come on in!"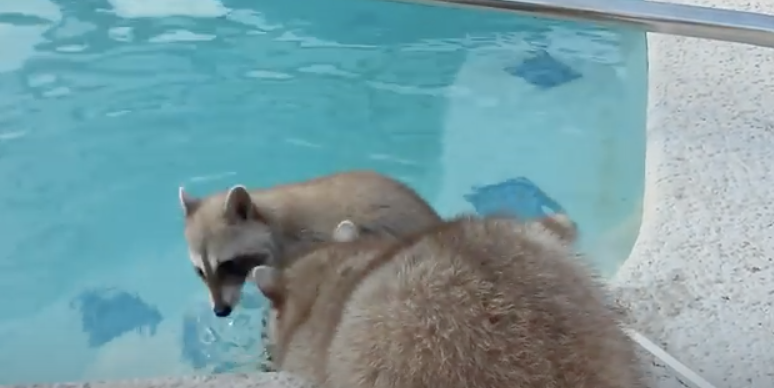 As Willy swims back to the edge of the pool, Waylan sees his opening and starts grabbing any part of his brother to get him out. Willy finally gives in after enjoying his swim. His bro wants to get back to the forest. Watching these two interact is hysterical.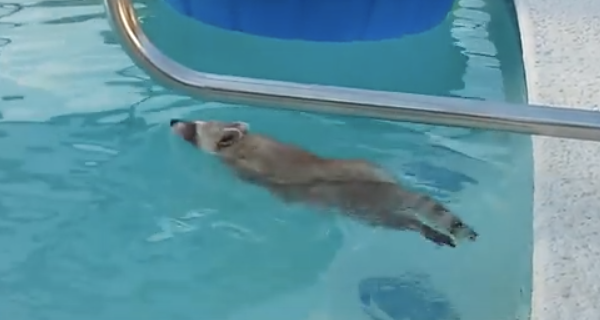 Please Share this hilarious moment with your friends and family 🙂