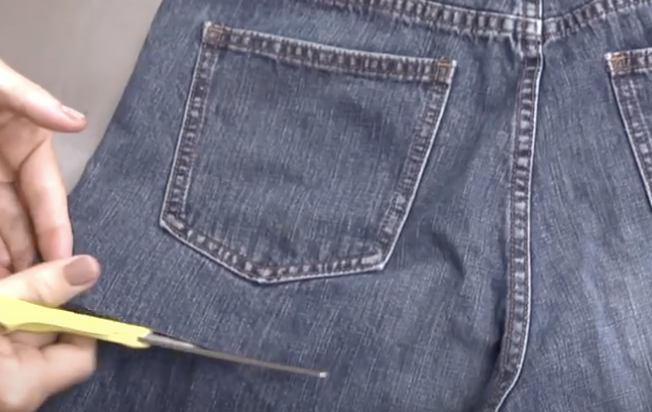 Jeans can be extremely durable and last a long time if they are made well and with quality fabric. When they no longer fit or go out of style we usually donate or throw them away. Instead of doing either of those things, get creative and re-use your old denim by turning unwanted jeans into wonderfully durable garden aprons. The method shown in this video, published by YouTube channel Chow, is fast, easy, and best of all, doesn't require any sewing. All you need is a pair of old jeans, a pair of scissors, and a minute or two of time to spare.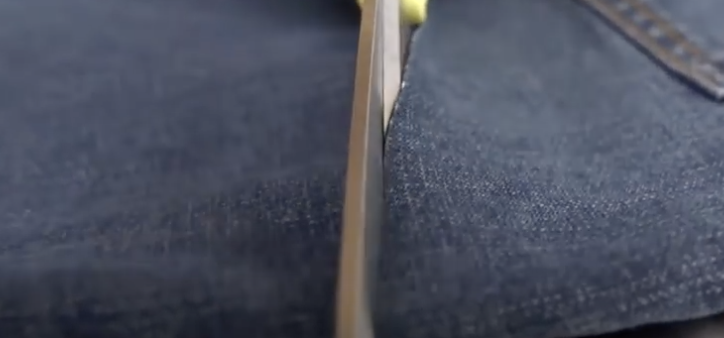 To make your own garden apron follow the instructions on the video and read on. Start by cutting the legs off the jeans about an inch below the back pockets. Then flip them over so the front faces up towards you. Starting at the zipper, cut along the seam right below the waistband until you reach the side seam on both sides. Continue to cut down each of the side seams and then you're finished.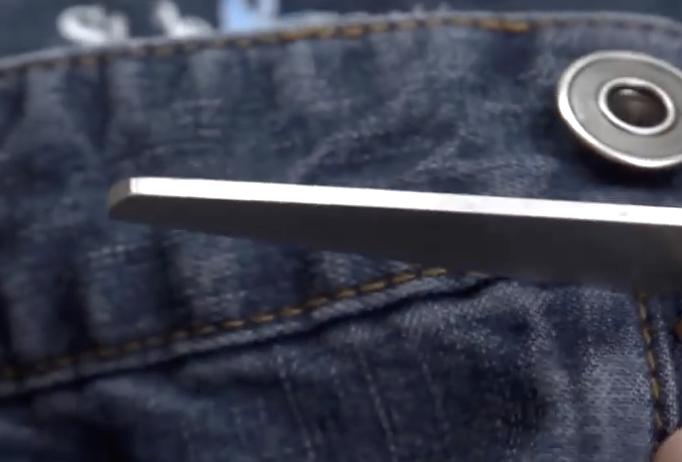 The front portion can be discarded and when it's time to wear your new apron simply put it on around your waist and securely button it in place like a regular pair of pants. You can button it in the back so that the back pockets are in front, or off to one side so that one pocket is in front and the other is in back. For maximum apron coverage make 2 jean aprons and wear one on each side, like how the video shows it.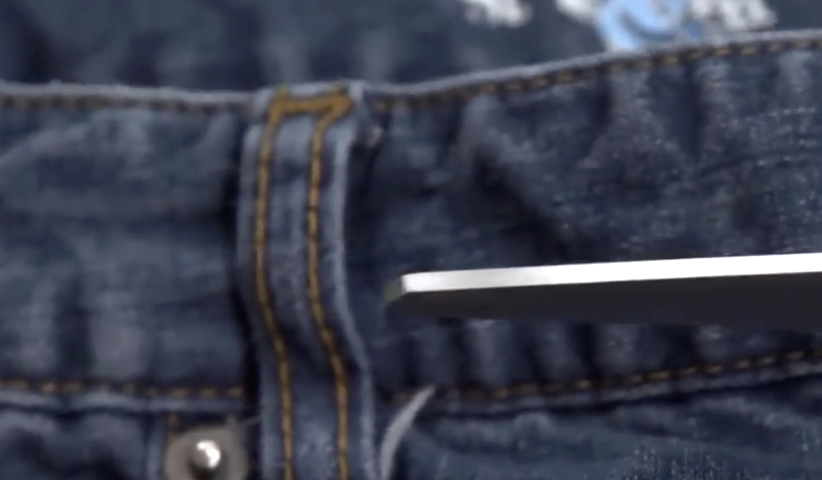 When you're in the garden the extra pockets on the apron will definitely come in handy. They easily store shears, tools, seeds and more in a convenient and easy to reach place. Since denim is so strong and durable it makes for a great apron that can take a beating and still hold up for multiple uses. Plus, if it ever gets too dirty or worn out you can throw it away without feeling guilty or wasteful!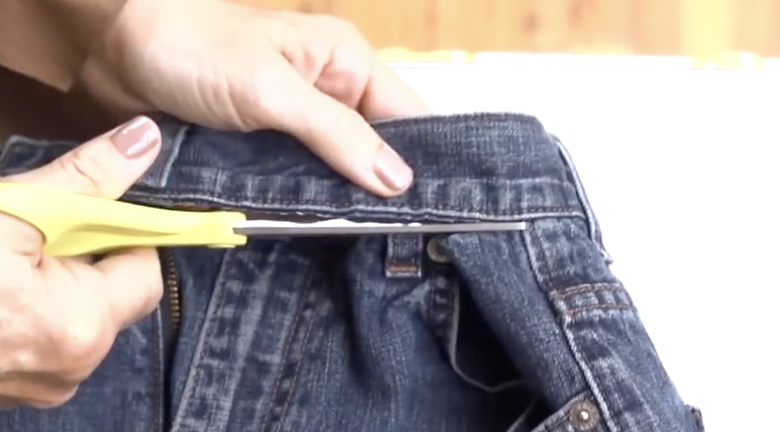 Please SHARE With Family and Friends