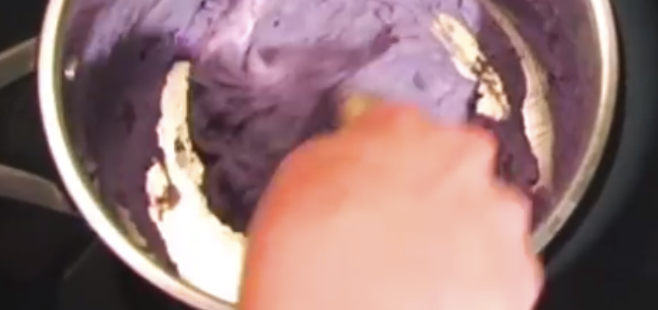 This is an old favorite DIY that's worth revisiting now that summer is near.  When the kids are off from school, and it's a rainy day, you can never have too many really fun crafty projects for them to participate in. This video has an instructional, that will both save you money and double as a fun DIY to make with your kids.
The finished product is homemade PlayDoh; the beloved reusable form of clay has provided hours of entertainment for generations of children, for at least 6 decades.  The downside and real expense of PlayDoh is that it dries quickly when not covered (which is often the case), becoming useless for further creations.
This DIY Play Doh recipe lasts longer and has a secret ingredient that gives it a variety of colors,  makes it smell delicious, and keeps it non-toxic for the really little ones who still love to test things out by putting it in their mouths.
The secret ingredient?  Kool-Aid!! The other ingredients are flour, salt, cream of tartar, warm water and vegetable oil.  Gather these up and watch this simple-to-follow recipe that will provide you and your children endless hours of fun and creativity.
Please SHARE With Family and Friends