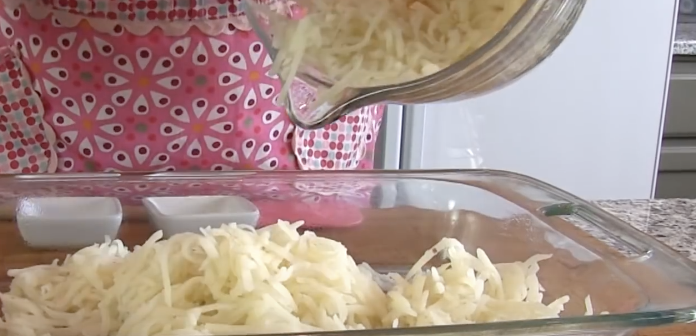 This simple and easy to bake recipe will have your family asking for more. It is a delicious potato and cheese casserole, based off of and made in the style of restaurant chain Cracker Barrel's own hash brown casserole. The dish comes out of the oven in all its creamy, bubbly, cheesy, scrumptious glory. You can serve it as a yummy, hot side dish to a main course or on its own. Just make sure to make enough because it will get eaten up fast!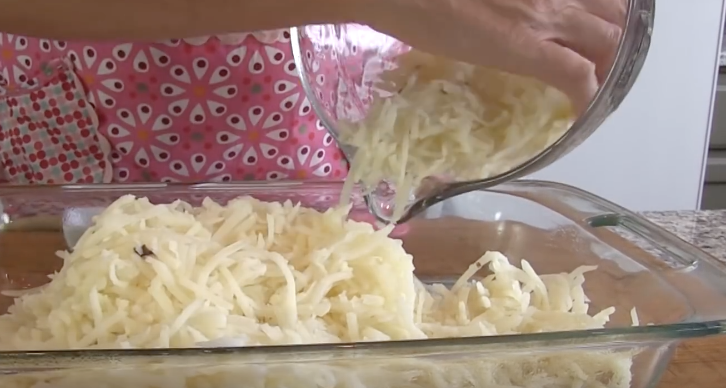 Start by placing a 32 ounce thawed package of frozen hash brown potatoes into a greased 9"x13" baking pan. You can substitute the frozen hash browns with about 12 large potatoes. First peel them and boil for about 30 minutes until slightly tender, then allow them to cool, before shredding or grating into the pan. Sprinkle the potatoes with salt and pepper and heat the oven to 350 degrees.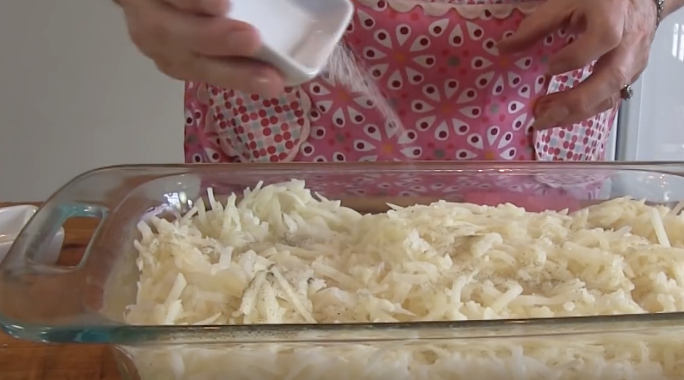 In a bowl, stir together one can of cream of chicken soup (10 ¾ ounce), 16 ounces of sour cream, ½ cup of melted butter, and ½ cup of chopped onion. Spread the mixture over the potatoes, stir it gently, and then sprinkle an 8 ounce package of shredded sharp Cheddar cheese over the top. Bake uncovered for 45-55 minutes or until it is bubbly and golden. This recipe serves 6-8 hungry people and is sure to be a hit, so save it for future use!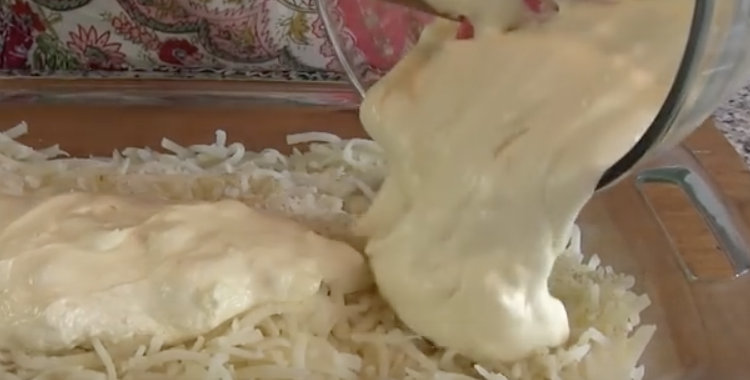 Please SHARE With Family and Friends