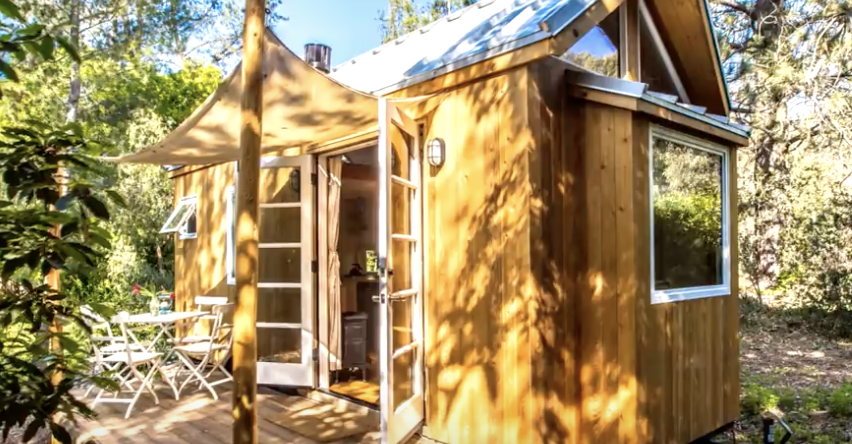 The tiny house movement and lifestyle that embraces simple living in small spaces has grown immensely in recent years. People from all walks of life the world over are trading in their big open homes for much more modest ones. Many are attracted to the low cost of constructing, maintaining and living in these homes.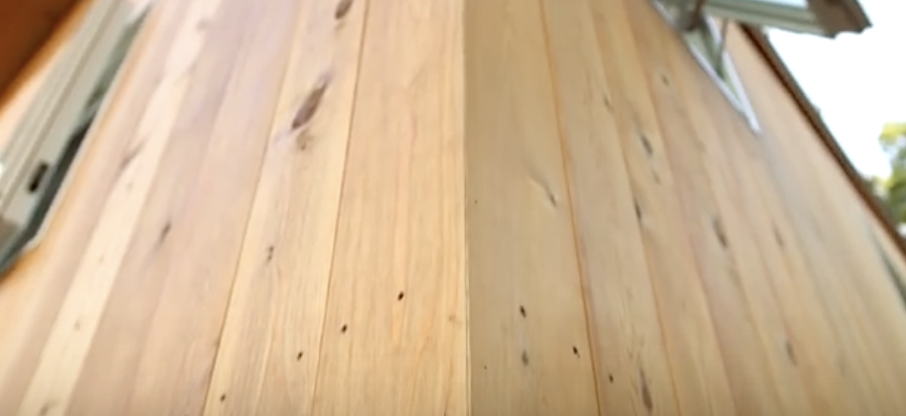 Others prefer the freedom they can often provide by being mobile or easily moved. In some places they have even become a popular option for housing the homeless. With such versatile and ever expanding uses its easy to see why tiny house living has become so popular.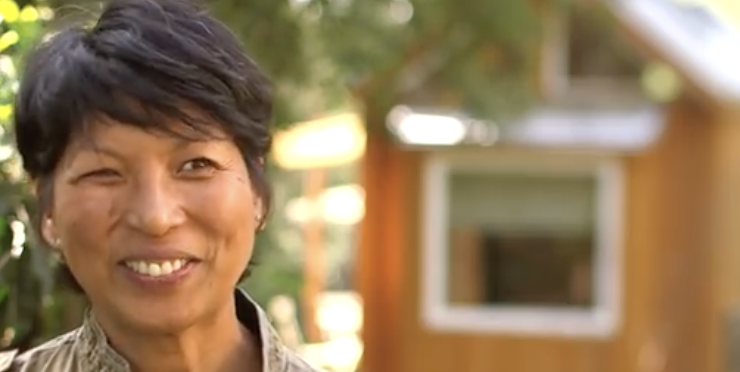 A video uploaded by YouTube channel HouzzTV gives an inside look at one woman's beautiful 140 square foot house for all those curious as to how these houses can look and what they fit. The tiny residence is located on a 1 acre lot in Ojai, California where owner Vina Lustado chose to permanently settle down.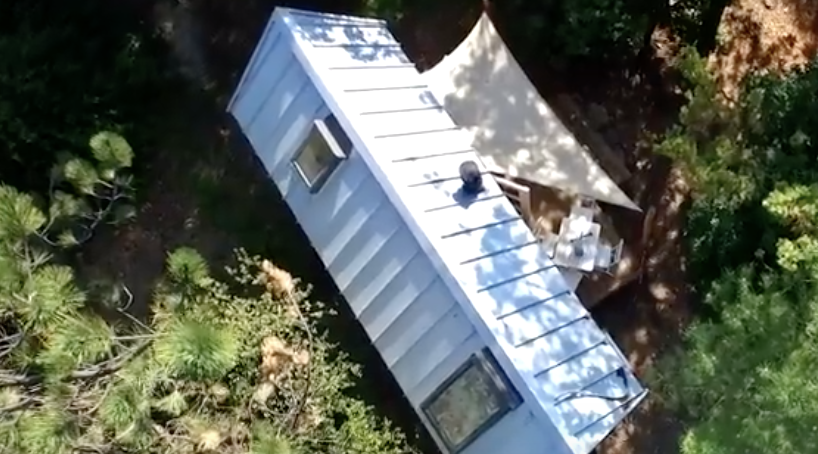 The house was constructed on a trailer with wheels so that it's classified as temporary housing in order to comply with state law that requires permanent living units be at least 600-700 sq. feet. All of the electricity is supplied by four batteries which are fed by three solar panels and a 7 gallon propane tank fuels a fireplace, stove, and hot water heater.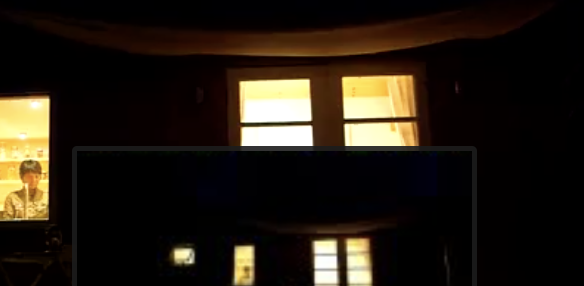 Inside, the space holds a built in desk, sofa, and loft. There are lots of neat floor to ceiling storage solutions that allow much more to fit than you would expect. Sturdy butcher block kitchen counter tops double as work space and a small refrigerator sits under them.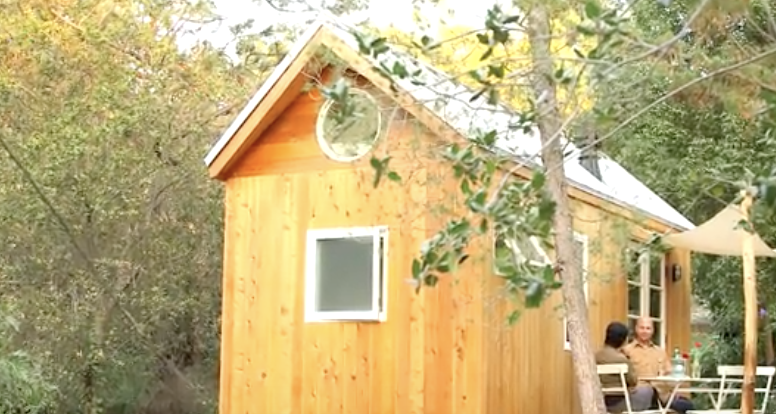 A skylight in the sleeping loft lets in natural light and can also act as a fire escape in case of emergencies. A large porch seems to double and expand the inside space outwards and can fit up to 10 people comfortably.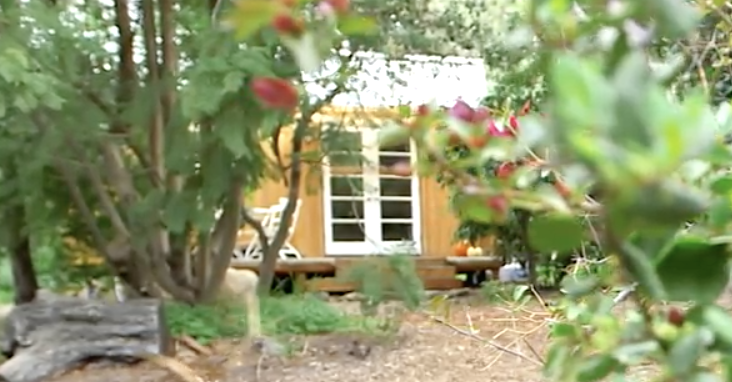 The scaled down house is eye opening as to how little a person actually needs to be comfortable and happy. Vina has fit everything in such a neat and organized fashion that she even has room for guests to sleep over in a lofted area above the desk.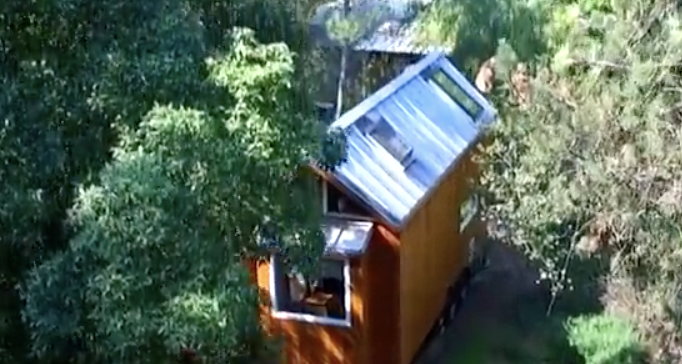 Her micro home sits among a scenic forest, surrounded by beautiful trees and nature. The lifestyle fits exactly what the relaxed and content owner was after, as she says "It's my house. If I move, it will move with me." Would you like to live in a home like this?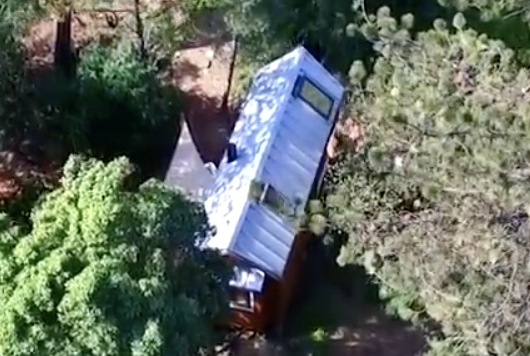 Please Share This With Family and Friends