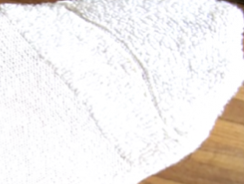 image via : youtube.com
Some people enjoy cleaning and others dread it…whether you love or hate cleaning your home, it is something everyone needs to eventually take care of.  Some people procrastinate until they have company coming or until they just can't take it anymore!  For the haters, lovers or procrastinators, the following video is for you.  It contains 25 simply AMAZING QUICK AND EASY- TO -FOLLOW HACKS FOR CLEANING that you don't want to miss.
Even if you think you're the laziest when it comes to cleaning,  these hacks will get you off your butt, inspiring you to give at least some a try because they are so cool!  The ultimate reward of these tricks is that they will save you money, by using many things you already have in your house, that you use for other purposes.
Some examples of the unusual cleaning hacks you are about to hear about in the video below are:  KEEPING DUST FROM ACCUMULATING ON YOUR CLEANED SURFACES BY USING DRYER SHEETS;  ALKA SELTZER FOR CLOGGED DRAINS;
CLEANING UP BROKEN GLASS WITH BREAD; AN OLD SOCK DIPPED IN WATER AND WHITE VINEGAR, TO CLEAN NOOKS AND CRANNIES ON HARD TO CLEAN SURFACES, LIKE WINDOW BLINDS etc.  These and 21 other surprising hacks will amaze you!!
Please SHARE these CLEANING TRICKS with your family and friends