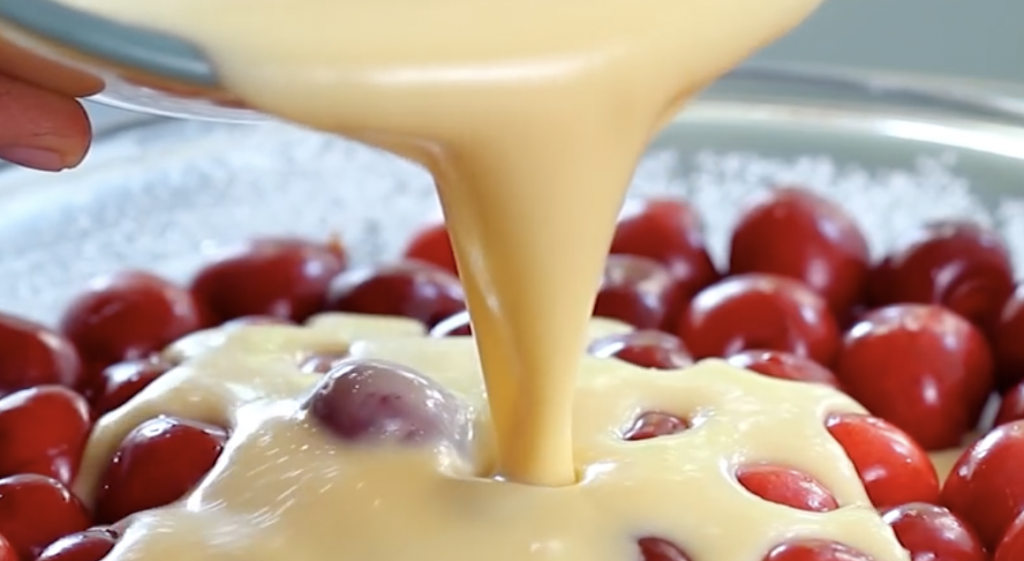 If you love to bake, the video you are about to watch below, is for you!  Anyone can bring a store bought cake to a party as a dessert offering, or bake something simple out of a box, but making the effort for the delectable Cherry Clafoutis…well that's impressive!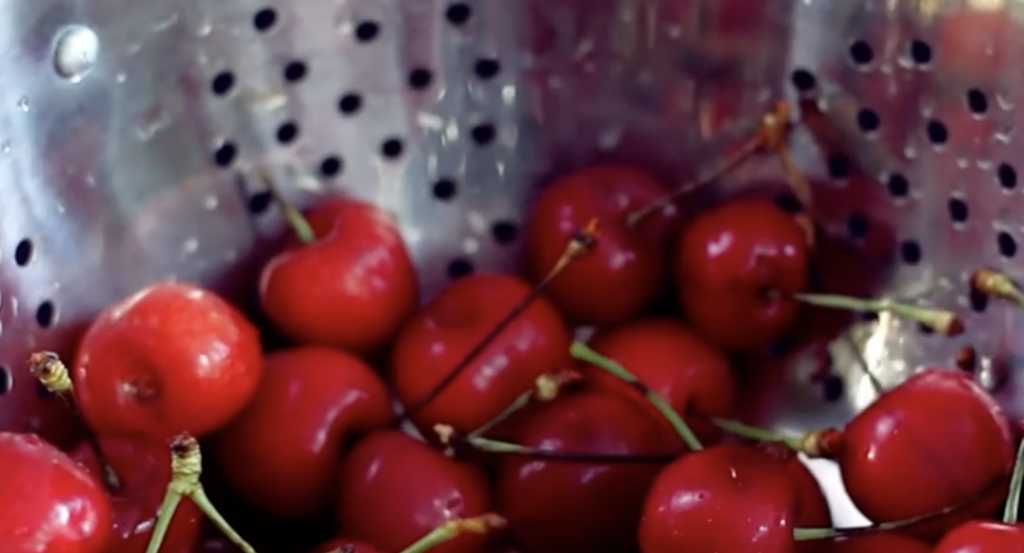 This famous French dish has a custard base with fresh pitted cherries, sprinkled with powdered sugar, that is so delicious that the first bite is mind blowing!  The recipe in the video is really easy to follow, and will yield 6-8 servings.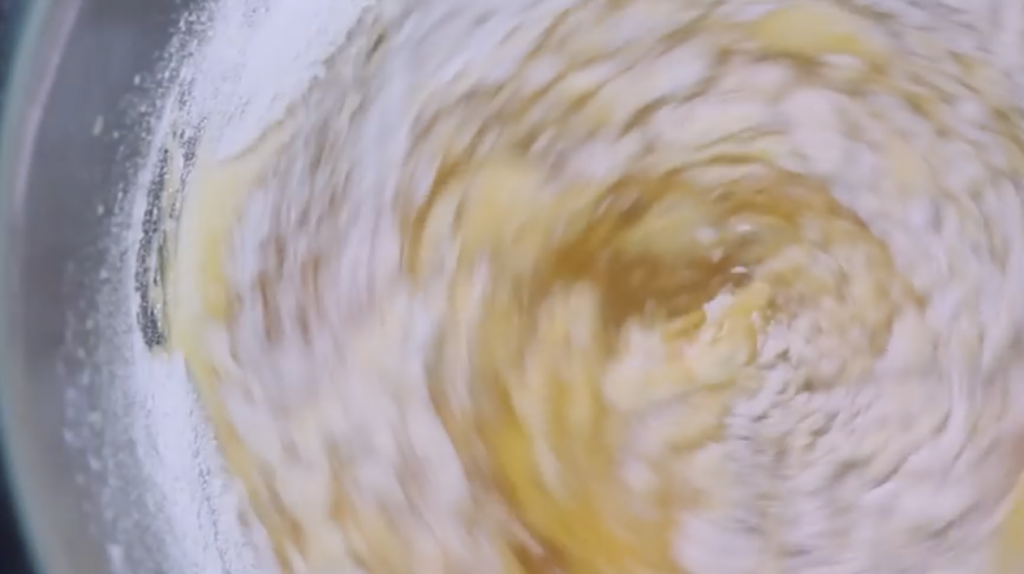 The Ingredients you will need are:  
– 20 oz of fresh sweet cherries, stemmed and pitted – 2 tbsp of butter melted – 4 eggs – 1 cup of milk – 1/3 tsp of salt – 3/4 cup of flour – 1/2 cup of sugar – 1/2 tsp almond extract – 1/2 tsp vanilla extract powdered sugar for dusting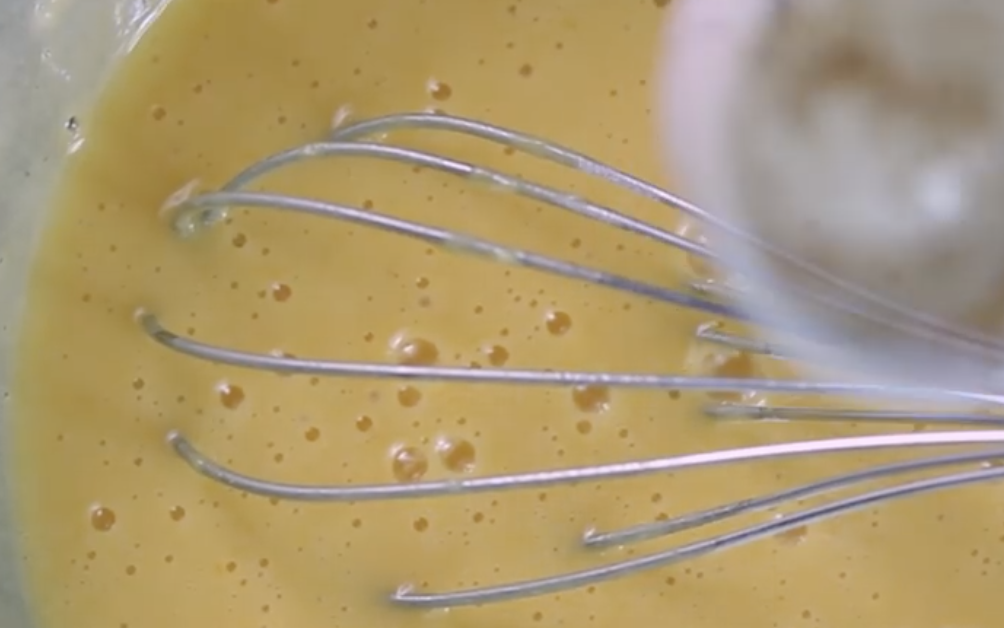 Watch the video to see how this delectable dessert is combined, and then baked in a 350 degree oven for 40-45 minutes, to produce a puffed and golden brown thing of beauty!  Let us know if you'll try this.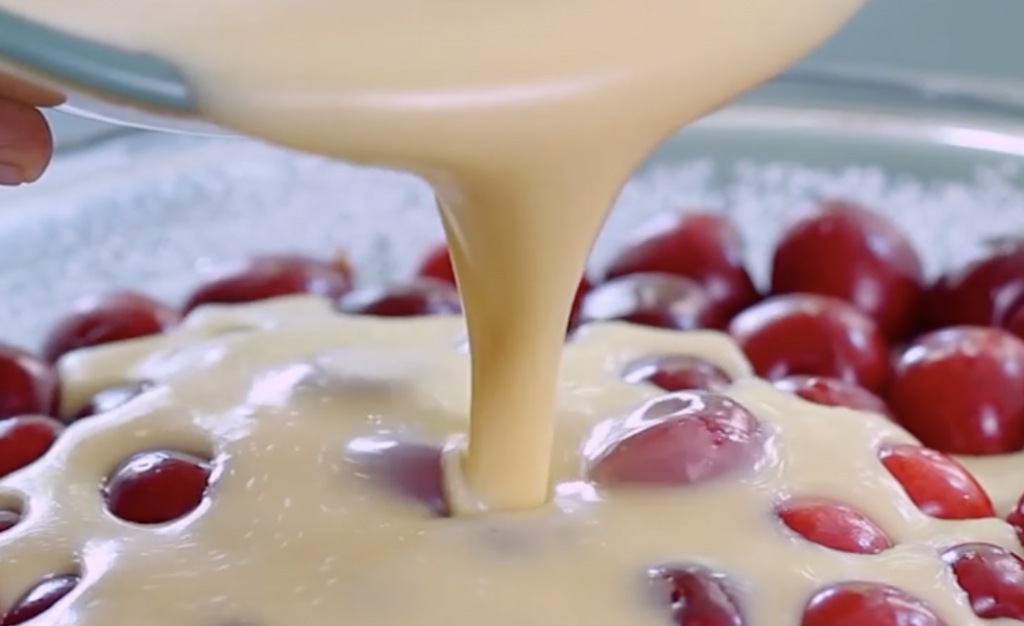 Please SHARE This Delicious Recipe With Your Family and Friends 🙂