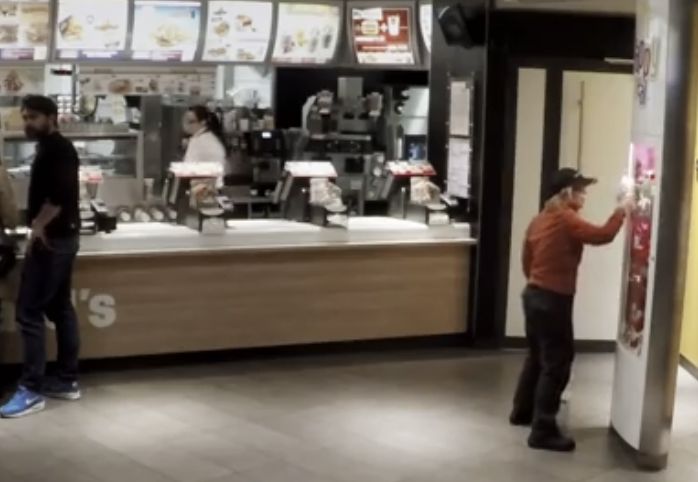 image via – youtube.com
This video is called "The Special Proposal," it was produced by Coordown.  It features a man named Salvatore with Down syndrome asking the love of his life Caterina who also has Down syndrome if she will live with him. You are going to need some tissues for this one, it really pulls at all the heart strings!
He completely takes Caterina by surprise when he shows up at her work, with an a cappella group singing the song 'Come Away With Me.'  When she turns around the look on her face melted my heart.  Salvatore gets on one knee with a key to their new house and asks, "Would you come live with me, my love?"
This amazing moment, emphasizes the importance of giving the people with Down syndrome the right to live on their own.  Many people with Down syndrome never get this opportunity, so hopefully this video will raise awareness and allow others who suffer from this syndrome to also live their dream of living independently.
Watch the video below and grab a tissue box you may need it! Enjoy!
Please Share This Heart Warming Video With Family and Friends