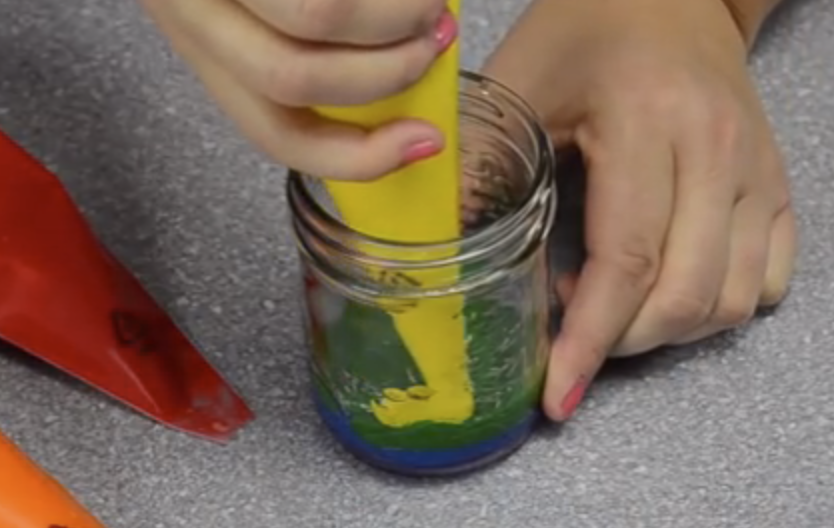 image via – youtube.com
Meet Jen a popular youtube chef from Cookies Cupcakes and Cardio.  She is always taking traditional recipes and transforming them into something unique, creative, and incredible. It truly is amazing how a little imagination can take something from being ordinary too extraordinary. People never cease to me amaze me!
In the following video you will learn how to make rainbow cupcakes in a jar.  I pretty much love rainbow anything, so cupcakes with rainbows sounds like an awesome idea.  Add some sprinkles and let's make this a party! The best part about the rainbow jar cupcake recipe is that it's super easy and really fun to make!
The first thing you will need is some canning mason jars.  You will also need Cake batter, icing and gel paste. Watch the video below where she goes over each step thoroughly and clearly. Get ready to take a normal cupcake and make them amazingly epic! Enjoy and let us know how your rainbow jar cupcakes came out!
I'm totally making them this weekend!
Please Share With Family and Friends 🙂