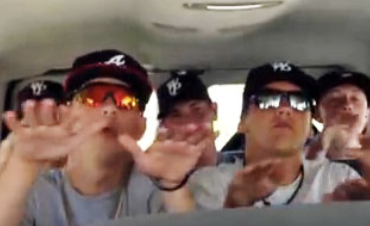 image via: youtube.com
High School sports are a great school activity, which teaches teamwork, friendship, working with others, and most importantly staying out of trouble. In the following video, this hysterical high school baseball team shows the world how a little fun can make any boring situation extraordinary.
They were on a 5 hour journey to Seattle trapped in a small van and were desperate to pass the time. They decided to make an awesome country music video that millions of youtubers would see. When the Florida Georgia Line Song, 'Cruise' comes on the boys immediately put on their game faces and perform perfectly choreographed dance routine. Their precision and teamwork as a baseball team is really on full display on this one.
It is truly amazing what can be accomplished when people work together in harmony. They are so on point throughout the entire performance, and never miss a move. I have to be honest I wasn't expecting much from this video but I was completely wrong about it. I can't stop watching it.  These guys are totally awesome! Enjoy! 🙂
Please Share With Family and Friends