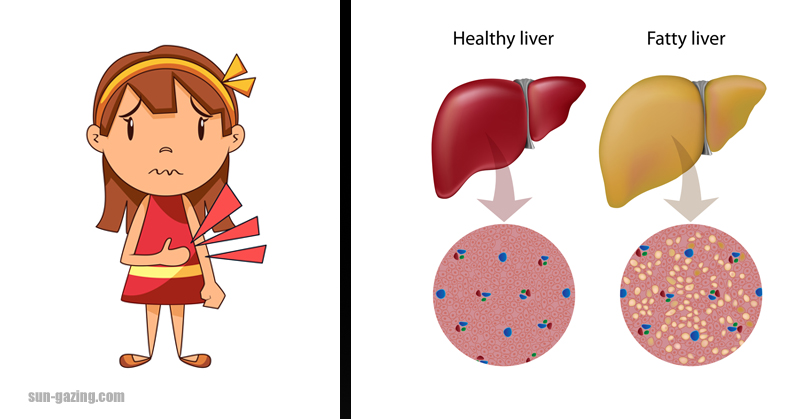 image via – shutterstock.com
The organ in our bodies, that is responsible for our overall physical vitality and health, is the LIVER.  We live in an environment that is filled with toxins, both in the air we breath and the foods we eat, that rely on the liver to manage these poisons.  In fact, a healthy liver is in charge of filtering out these toxins through our waste (urine and stool), so that we can absorb the vital nutrients that are key for our overall health.
Conversely, if are livers are damaged by alcoholism, the after effects of certain viruses, or overexposure to certain chemicals, it is not able to do it's job in allowing proper digestion to occur.  When it is overburdened by toxins, it can't properly act as a filter for elimination; this can eventually result in bodily changes that can alert us that we are at risk for a  potentially serious health risk.
Without the liver's ability to eliminate toxins regularly and healthfully, it becomes sluggish because the toxins get stored in fat, resulting in an INABILITY TO SHED WEIGHT.  If you have become frustrated, that despite your eating right and exercising your weight doesn't budge, this can be a sign of liver toxicity. This can occur because our ENVIRONMENT is filled with a multitude of toxins that CAN BURDEN OUR LIVER FUNCTIONING.
As the liver is ultimately responsible for human beings' survival, it is important to be aware of the EARLY SIGNS OF LIVER TOXICITY:
(1) WEIGHT GAIN AND THE INABILITY TO LOSE IT DESPITE A BALANCED DIET AND REGULAR EXERCISE
(2) SKIN CHANGES: 
(a) yellowish hue indicative of a rise in bilirubin leading to jaundice
(b) inflammation causing ITCHINESS or OVERSENSITIVITY
(c) SMALL RED DOTS ON SKIN
(3) Darkening of URINE (despite healthy ingestion of water) or bloody or black STOOL 
(4) ABDOMINAL CHANGES: 
(a) chronic cramping in lower abdomen
(b) extreme gassiness and pressure that eventually can lead to fluid buildup which must be removed before affecting the LUNGS
(5) CHRONIC FATIGUE and WEAKNESS
Any of these symptoms, particularly when combined with others, should be a signal to immediately seek medical help, before more serious liver damage occurs.  The VIDEO you are about to watch below, offers you a great discussion of the importance of the liver, the early signs of toxic overload and HOW TO CLEANSE IT AND GET BACK TO HEALTHY FUNCTIONING.
Please SHARE this IMPORTANT HEALTH INFORMATION with your family and friends; it COULD SAVE A LIFE!