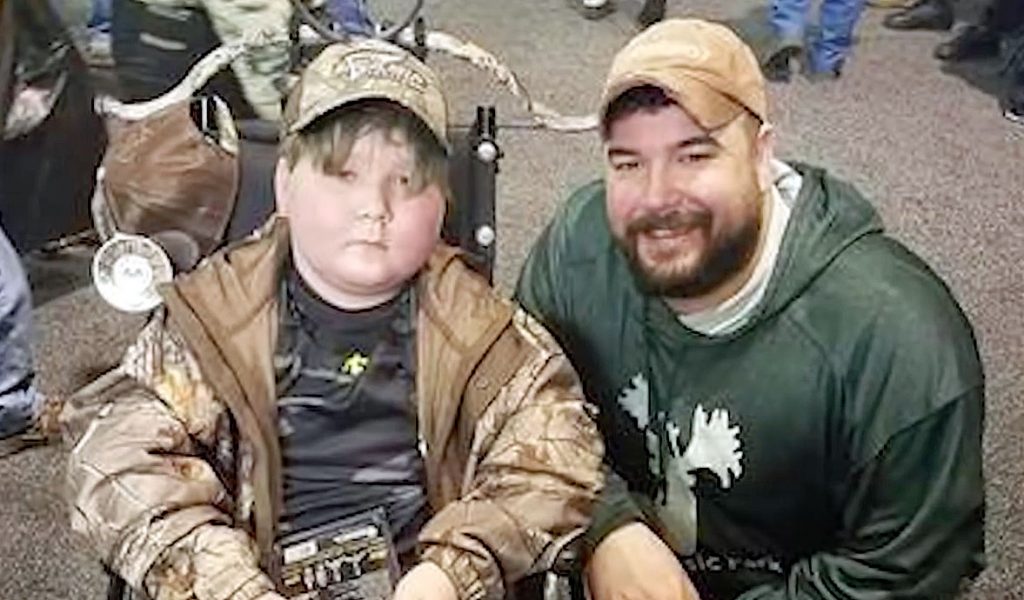 image via – youtube.com
Once you become a parent it quickly dawns on you that your life is no longer the most important thing to you but your child's life now takes precedence over your own. Seeing your young kid sick is one of the hardest things for a parent to deal with especially when there is nothing you can do to make them better.
You will make any sacrifice you possibly can for your child and will do everything in your power to try and get them better, no matter what the cost. In a worse case scenario situation they can be able to survive their illness! Until you face this reality as a parent it is truly hard to grasp how sad, difficult, scary, and life altering this situation can be.
Even if your child isn't sick having that initial conversation about death is one of the hardest thing a parent will ever have to do. How can you explain death to a kid when as an adult it's almost impossible to grasp the idea of it yourself. Even worse what happens when you have to have this conversation with your son and it's not a theoretical conversation, but a talk about his imminent death.
This brings us to today's heart breaking story. Bill Kohler father of Aiden Kohler, was diagnosed with a very rare form of childhood cancer called Diffuse Intrinsic Pontine Glioma or DIPG. This is a very dangerous form of cancer that forms a large mass or tumor in the middle of the brainstem. This form of cancer is almost impossible to treat because it grows around the nerves in the brain.
If these nerves are operated on the patient will almost certainly die. People diagnosed with this type of cancer usually can only live for at most 12 months after it is found. This form of cancer is so rare that only 300 humans are diagnosed each year and they are usually between the ages of 5-9 years old.
In Aiden's particular case his diagnosis was even worse because they didn't just find one tumor they found two! Even with the devastating news about his son, Bill a veteran and former army medic tried just about anything and everything he could to save his son's life.
He tried to get him into multiple experimental trials that weren't fully cleared yet in a last ditch effort to save the young boy. Unfortunatley Aiden didn't meet the requirements for these test trials and was rejected over and over again. When Bill finally had to come to terms with the fact that there was absolutely nothing he could do, he made his boy a promise that he would make his final days on earth as fulfilling and special as he possibly could.
Aiden got to meet his favorite wrestlers, celebrity chefs, go hunting in the woods and play with his favorite soccer team. Then came his tenth and final birthday where his parents tried their best and gave him an amazing final birthday. Time was quickly running out as the sand in the hour glass was almost empty, Aiden's short life was coming to an end.
All his bodily functions were shutting down. He couldn't swallow, breathe, walk and talking was becoming more and more difficult. He knew he was going to die soon and he looked up at his father and told him 'Dad I gotta quit'. Bill the former army medic looked at his son with tears streaming down his eyes and told him, 'if you fought as hard as you possibly could and you just can't go on it's okay to quit son'.
Aiden said to his dad after he's gone he wants to be remembered as a fighter, filled with happiness, funny, a good athlete, smart, wise beyond his years and selfless. He also wanted to people to celebrate his life by dancing and singing and not be sad that he is now gone from this earth.
Aiden died soon after but his family, friends and community will never forget this special boy who will forever remain in their memories. To this day donations are still being given to John Hopkins in Aiden's name to try and find a cure for DIPG.
Watch the video below for the full story:
Please SHARE This With Family and Friends