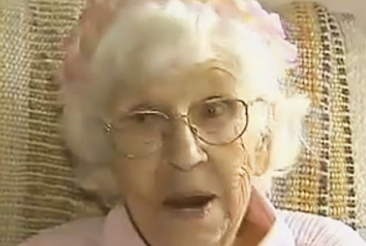 When you start watching this video, you may think that it's a story about a 94 year young woman named Shirley, who has an alert mind, loves game shows (which she orchestrates for the residents of her assisted living center) and just exudes a "joie de vive".
In part, this is true.  She has been fortunate to have lived a life that included an exceptional 57-year-old marriage, children and grandchildren whom she still sees regularly, and an outstanding talent for painting some beautiful art.  As enviable as  her life has been, that is not the central theme of this video.
Shirley still had only one thing left on her bucket list.  As Shirley always has, she made her wish come true.  What she wanted to do, was to purchase 5 seconds of TV air time to share a simple 3 word message.  After 94 years of living a full and rich life, she sums everything up with these three words.  Considering the source, the message is more powerful than ever!
Please SHARE this with your family and friends