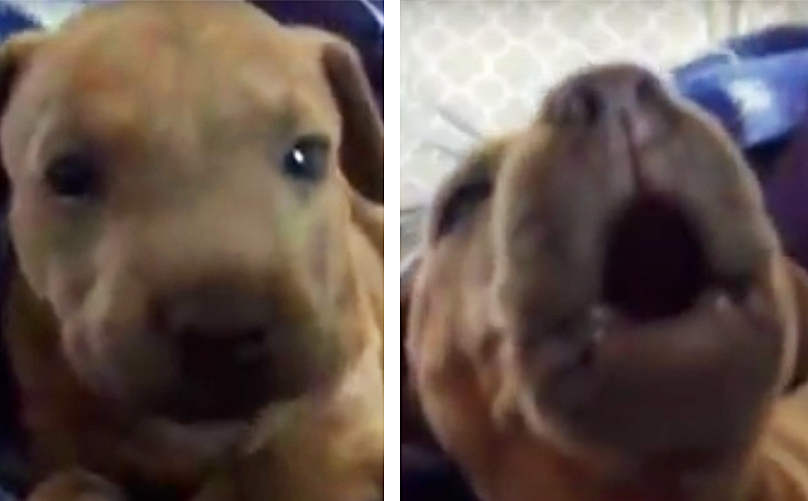 image via – youtube.com
Dogs seem to understand humans and connect with us on a deeper, more complex level than all other animals are able to. They can sense our feelings or whatever emotions we may be going through and often respond to them in some sort of adorable way.
Oftentimes when you cry around a dog they'll wag their tails, lick your hand sheepishly, nuzzle you, or cry along with you in order to try and cheer you up. Dogs are simply always there for you no matter what, and just like how we want the best for them, they want the best for us. That's what seems to be the case with this adorable black lab/pit bull puppy in the accompanying video.
Redditor dEdzilla shared a short and totally sweet clip of his puppy dog crying and you can't help but fall in love with the little guy! The pair were relaxing at home and appeared to be quite cozy and all snuggled up together in bed. While his puppy was napping, dEdzilla was surfing the web and watching videos on his iPad.
When he came across a short clip titled "Best Cry Ever," which features a man crying out in anguish on the A&E show Intervention, his puppy suddenly woke up. Alerted to the poor man's pain, the sweet little guy starting howling and crying along with him!! It's like the dog was commiserating with the man or trying to ease his pain and suffering, and it all goes to show that dogs really are man's best friend.
Please SHARE This With Family and Friends 🙂