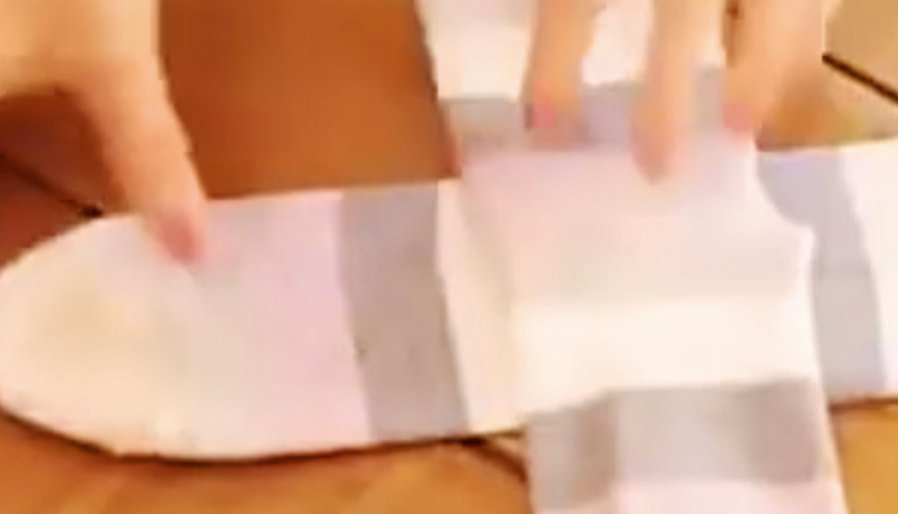 image via – youtube.com
You are about to spend 16 seconds of your life watching the following video below, that will change your sock drawer forever. You don't have to be an OCD type to just love this DIY. I'm a very neat person on the outsides of my home, but my closets and drawers are more chaotic than I would like.
I have always put my own, my husband's and kid's socks together by stretching the top of one sock and looping the other through, to keep pairs together. This always has the tendency to stretch one top of the pair of socks, as well as increasing the probability of one sock coming loose and disappearing.
Additionally, this method has never made it easy to keep the drawer organized in any way, and to find what your looking for quickly. When I found this amazing DIY that's so easy to follow, I tried reorganizing my sock drawer using their method before writing this article. It's not only fun to do, but I have to tell you that I felt really satisfied after putting all my socks back into the drawer, when I was done. It was such a thing of beauty, that I pulled out my phone out to snap a pic and send it to my friends, who were all in awe.
Sometimes it's just getting one chaotic area of your life organized, that can just make your day! It truly is the little things in life that can give you pleasure. Let us know if you will use this method after watching this short footage.
P.S. An added bonus just may be less socks disappearing into "SOCK HEAVEN". Wouldn't that be nice?
Watch the video below for the full instructions and technique tutorial:
Please SHARE This With Family and Friends