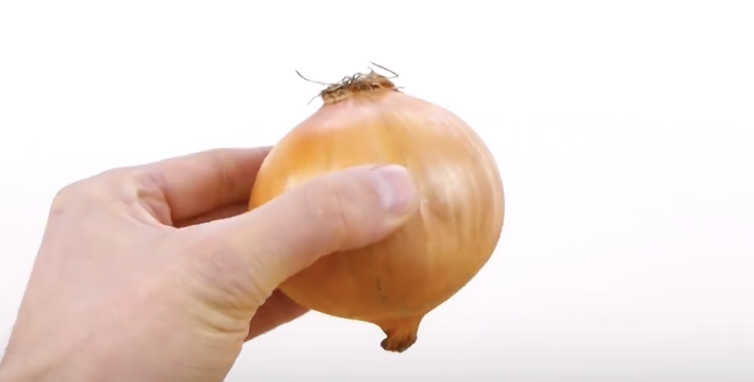 In terms of food preparation, chopping up onions is probably one of the worst jobs you'll ever have to do in the kitchen. Sometimes they're so strong that they make your eyes water and burn, and when you get onion juice on your skin and fingers, it lingers forever and stinks. However, the worst part about it is the actual chopping part.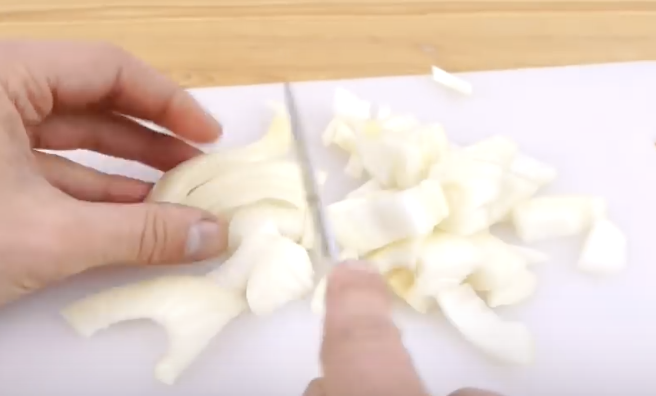 Onions are tricky to cut because all of the many layers fall apart and never seem to stay in place, if they did stay put it'd be a whole lot easier to slice and dice. Your cozy night in making a simple dinner can easily turn into a kitchen nightmare with a combination of blurry, watery eyes and a sharp knife slipping on stray onion pieces.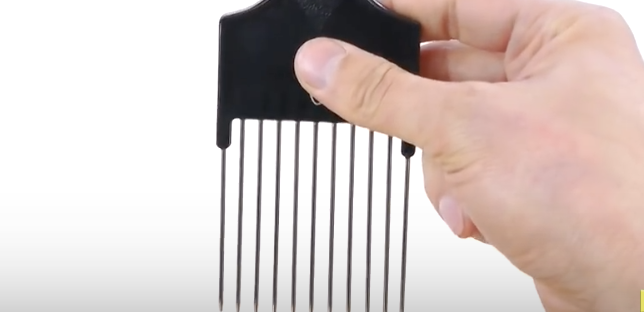 Don't let that scenario become your reality the next time you have to chop onions, or for that matter any other type of similarly shaped fruits and vegetables. Instead, use a hair pick to streamline and simplify the entire process. In the accompanying video YouTube's DaveHax demonstrates the trick and shows us exactly how easy cutting things can be.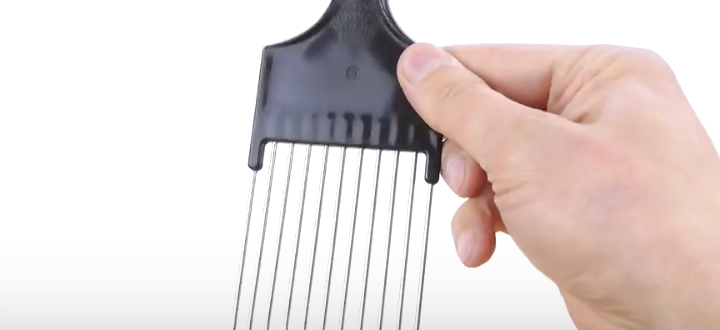 The key is making sure that you use a hair pick that has stainless steel prongs. Take an onion, chop off both ends, and peel all of the dry papery layers off it. At that point you simply stick the hair pick into the onion and use it to hold the bulb steady.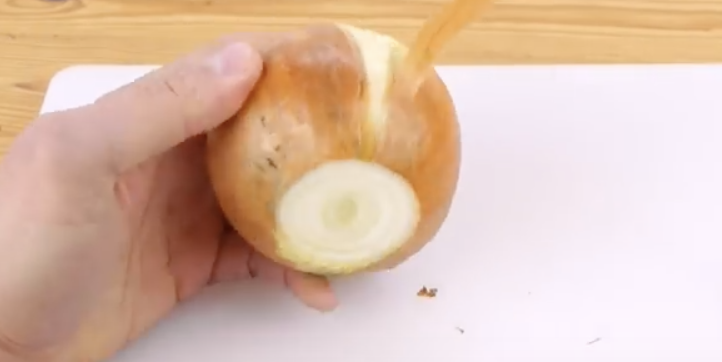 Then, using the spaces between the prongs as a guide, slice through them for perfectly proportioned cuts every time. Depending on how you stick the pick into the onion, you can make picture perfect onion rings or a bunch small diced cuts in just a matter of seconds.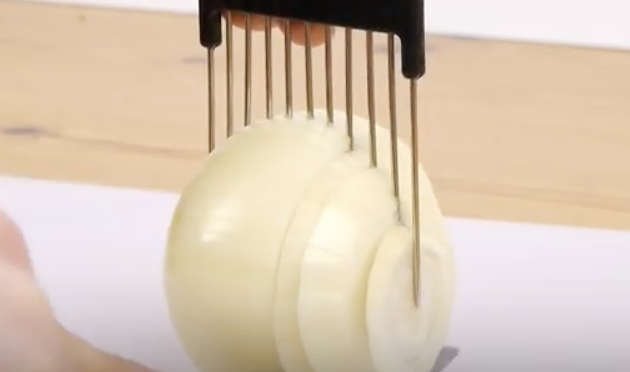 The pick trick works for just about any fruit or vegetable you can stick it into. DaveHax demonstrates the technique on lemons, tomatoes, and cucumbers but really the possibilities are wide open for this hack.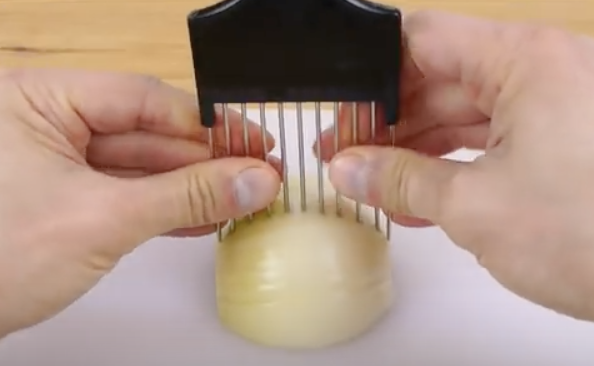 If you don't already have a suitable hair pick, be sure to write it down on your grocery list so that the next time you're at the store you remember to get one. This is something that's affordable, simple, and guaranteed to make life a whole lot easier. Once you try it, you'll be hooked!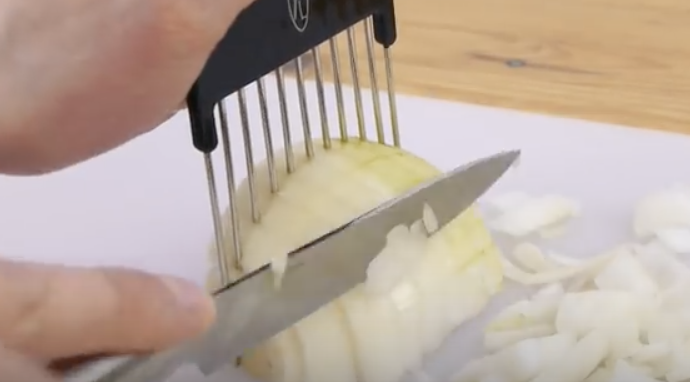 Please Share This With Family and Friends