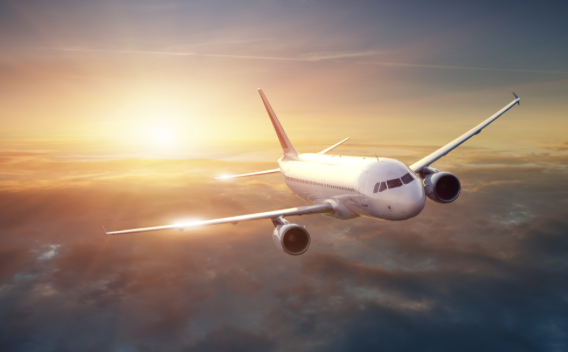 image via – shutterstock.com
Purchasing airline tickets is one the more confusing and exasperating things we do in life. There are so many options to work through, from the routes and times to the costs and different airlines. We naturally look for the best deals that work in our favor and nothing feels better than when you snag a ticket to your destination that's incredibly cheap and affordable.
After all, the more you save on getting there and plane tickets, the more you can save or spend elsewhere. There are a few simple factors that can play a major role in influencing whether or not you book a deal, and the day that you purchase tickets matters a lot.
A recent study looked back at the cost of all tickets sold worldwide over the past year and found some interesting price differentials. According to the data, it turns out that Friday is the worst day of the week to purchase an airline ticket because that's when they are the most expensive.
In fact, the average cost for tickets sold on a Friday are 13% higher than those sold just two days later on Sunday. The main reason given for this difference is that leisure travelers book more discount trips on weekends. Also, towards the end of the work week business travelers pay for the higher fares, and many of the sales and deals that airlines run throughout the week expire by Friday.
Better days on which to purchase airline tickets are Saturdays, Sundays, and Tuesdays. The study found that Tuesdays are when prices drop to the lowest cost, which on average are 3% less than Friday prices. Buying earlier, rather than last minute, always helps to keep costs low and getting alerts for sales and exclusives can pay off in the end.
Ticket prices are constantly being adjusted up and down, so if you spot a good deal, grab it before it changes and goes back up. Hopefully this information will come in handy and help you snag a bargain the next time you have to book a flight. Share this information with friends and family and help pass on the potential savings.
Check out the video below for more information, it will save you a lot of money moving forward!
Please Share This With Your Family and Friends