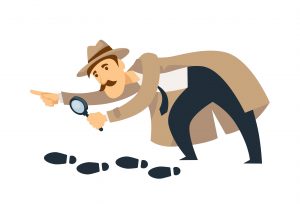 There are many different ways to keep your brain active and mind engaged. You can read a book, sing a song, listen to music, write in a journal, draw a picture, play a game, do a crossword, and the list goes on and on. As entertaining as many of the options and possibilities may be, none are as effective and fun as puzzles are.
Over the years multiple studies have proven what many of us assume to be true, that puzzle solving can improve our mental abilities and promote our overall well-being, both immediately and in the long run. That's because they force you to use your memory, reasoning, and logic skills, all while demanding your focus and attention.
The more puzzles and games that you work at, the sharper and more honed your brain becomes. You're essentially making new neural pathways and keeping old ones open and strong by engaging your thoughts and perception. This is what helps your brain stay fit and it's believed to decrease your likelihood of developing dementia later in life.
As the old saying goes, use it or lose it, so put your mind and brain to the test with this quick image search challenge. There are seven words hidden in the drawing below of a family fishing off of a dock. This isn't just a cartoon image though, it's actually a video and you have just over a minute to find all six words before they are revealed to you at the end of the video clip. To be precise, at exactly 1:10 they all become highlighted, so work fast and see if you're able to spot them before that. Good luck!
Please Share This With Family and Friends