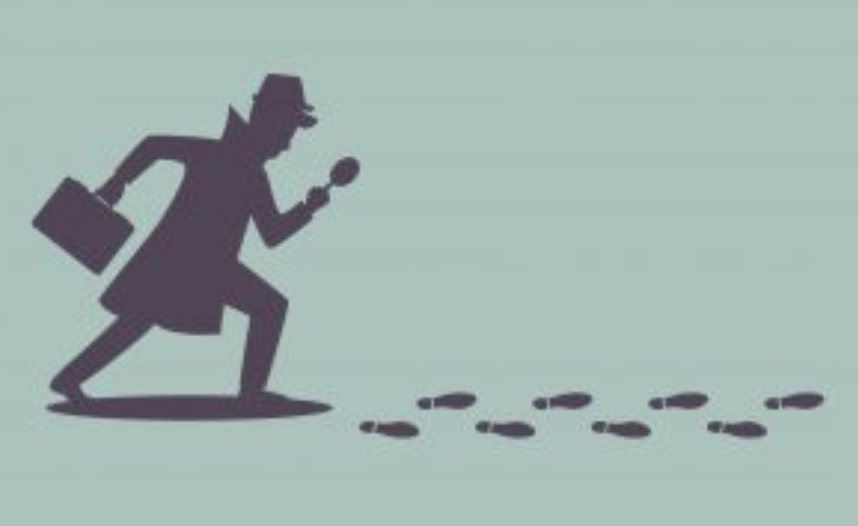 image via – shutterstock.com
The kids are soon getting back in school and will will be more time indoors and that means they need fun things to do and occupy their time with.  Crosswords, video games, puzzles, play-doh, art and much more will be taking up lots of their indoor time. When you were a kid, on a rainy day or whenever you were stuck inside, there likely wasn't anything better to do than to play with whatever you had on hand.
For many of us, that meant building awesome forts out of couches, blankets, brooms, pillows, and all sorts of other things that we gathered up. All that it took was a little imagination and ingenuity and in no time at all you could build a super sweet set-up to play in for hours on end. Fort building was, and remains, one of the best ways to entertain yourself and even though kids have computers and a lot of other stuff to play with, it will never go out of style or cease being fun!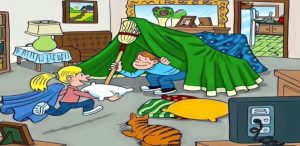 image via – rumble.com
In homage to wonderful fort building memories of our past, we present to you this entertaining picture-word-search-puzzle. In the cartoon image below of two children playing and constructing a blanket fort while their cat looks on, there are a total of seven hidden words concealed among the details. However, this is not just an image, it also happens to be a video and once you click on the play button your challenge begins.
From start to finish you will have just under two minutes to find all seven words before they are highlighted and revealed towards the end of the clip. To be more precise, at exactly 1:58 all of the words will begin to appear in yellow, so if you can spot them all before that, you will pass the challenge.
Illustrations like this are great for passing time and keeping either yourself or kids occupied. So please pass it along. Don't forget to work quickly, stay focused, and see if you can pass the challenge and find all seven words before time runs out. Good luck!
Did you find all the words? Let us know in the comments
Please Share This With Family and Friends To See If They Can Spot All 7 Words!