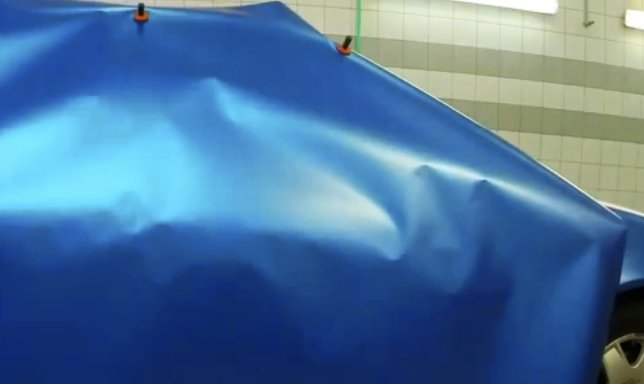 image via – youtube.com
I've never heard of car wrapping until I watched this amazing video. A large vinyl graphic or decal is placed over an existing car, and can with incredible speed completely change the look of the car right before your unbelieving eyes. A real perk is that the car can be unwrapped without ruining the original paint job.
Why do this? Not only does the vinyl protect the car from the elements as well as a new paint job, but it does so at a fraction of the cost. So you get to enjoy the great feeling of having a brand new car without having to buy one! Technology these days never ceases to amaze. I mean seriously what will they come up with next?
In this video you will get to view a time lapsed wrapping of a pretty dull car, which magically transforms it into a beautiful blue version of it. The precision of the process is mesmerizing and may offer you a less expensive way to update your automobile.  Watch and enjoy!
Please SHARE With Family and Friends