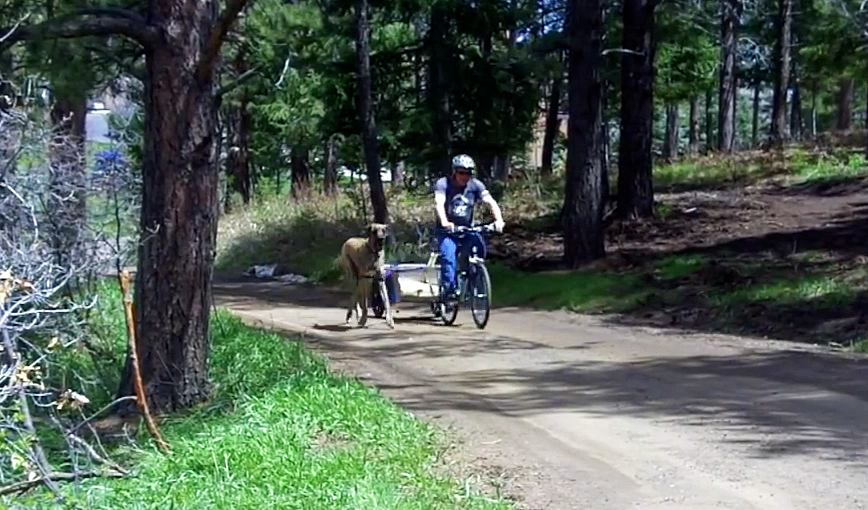 image via – youtube.com
All dog owners who love their pups, know how important it is that their dogs get the right nutrition.  Along with eating right, just like their humans, dogs need exercise to maintain a healthy weight in order to live out their expected life span.
In the charming video you are about to watch below, one biking dad has come up with an ingenious idea that not only gives him great exercise, but provides his Great Dane Luther with the same opportunity!
Watch to see what he has rigged up for Luther to keep up with him, running along at the same speed as his biking human…until…Luther runs out of steam.  Not to worry, Luther's "dad" has thought about everything.  Practical and hilarious, this video will put a smile on your face all day…especially when you see the little surprise at the end!
Please SHARE this adorable video with your family and friends!