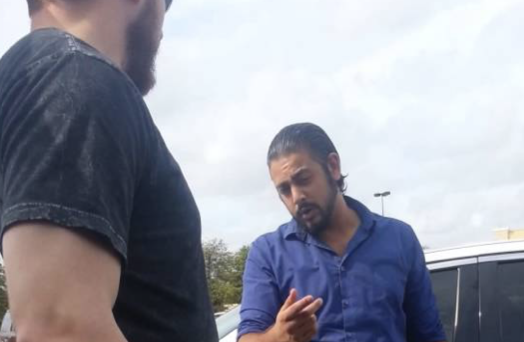 image via – youtube.com
Craigslist has provided an easy forum for people to post practically anything they want on it. The popular online website has grown into an incredibly busy operation since it was first founded in 1995. Every month the site logs billions of page views and Alexa.com ranks it as the 8th most visited site in the United States, and 60th worldwide.
With those types of numbers it's easy to see why so many people choose to use it to find cheap stuff and amazing deals. However, the relative anonymity and randomness of the site has also allowed some people to use it for more nefarious purposes. One man had to deal with the dark side of Craigslist when he bought an iPhone for his wife from a seller whom he'd found on the site.
He sent his assistant to meet the seller at a location in Austin, Texas, and everything went smoothly. However, when the man and his wife tried to activate the phone later that evening their account ended up being suspended and after they called AT&T they were informed that the phone was stolen. Realizing that he'd been scammed out of $560, the man planned a set up to get his money back.
He contacted the seller again and told him that he wanted to buy another iPhone for himself this time around. The scammer took the bait and agreed to meet the man at the exact same location where he'd met the assistant. This time the man brought along his camera and recorded the whole meeting, catching the seller's image on tape and getting his license plate number as well.
The man explains the situation and informs the seller that he knows the phone was stolen, then he offers him two options. The scammer decides to smarten up and refunds the man $700, way more than the $560 he asked for back, as a little extra incentive to keep him quiet. Check out the video to see the creeps reaction and how well the man handled a delicate situation, to say the least.
What would you have done in this situation? Let us know
Please Share With Family and Friends