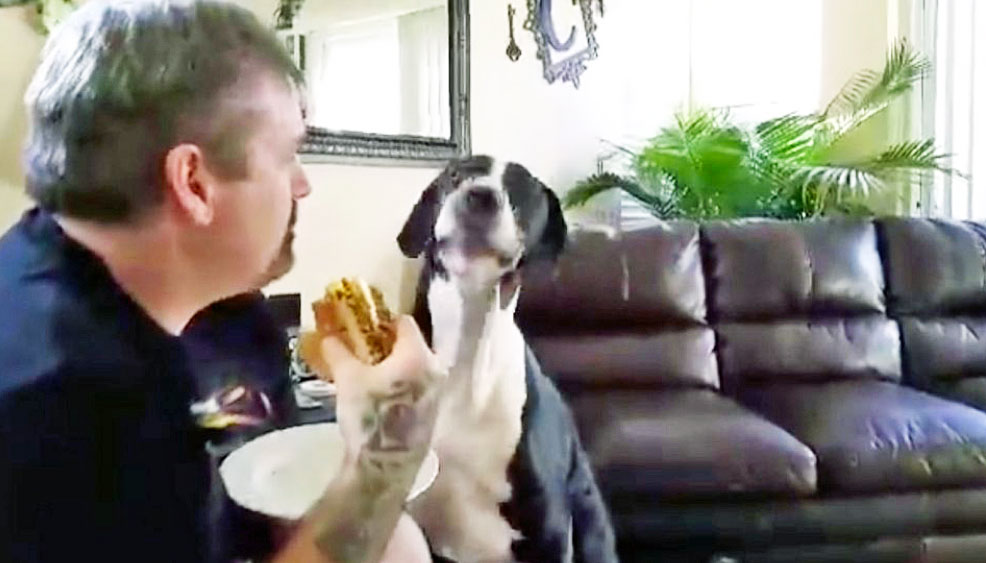 image via – facebook.com
In this hysterical video, Dinky the Great Dane throws a tantrum because his daddy, Ron, won't give up his egg sandwich. It looks so delicious, and Dinky loves eggs so much. He doesn't hold anything back as he lets his dad know just how he feels about the situation! In response, dad uses logics, "You didn't even eat your own food, why do you want mine?" to which Dinky repeatedly replies, "I love you!" It is a respectable and exceptionally effective move!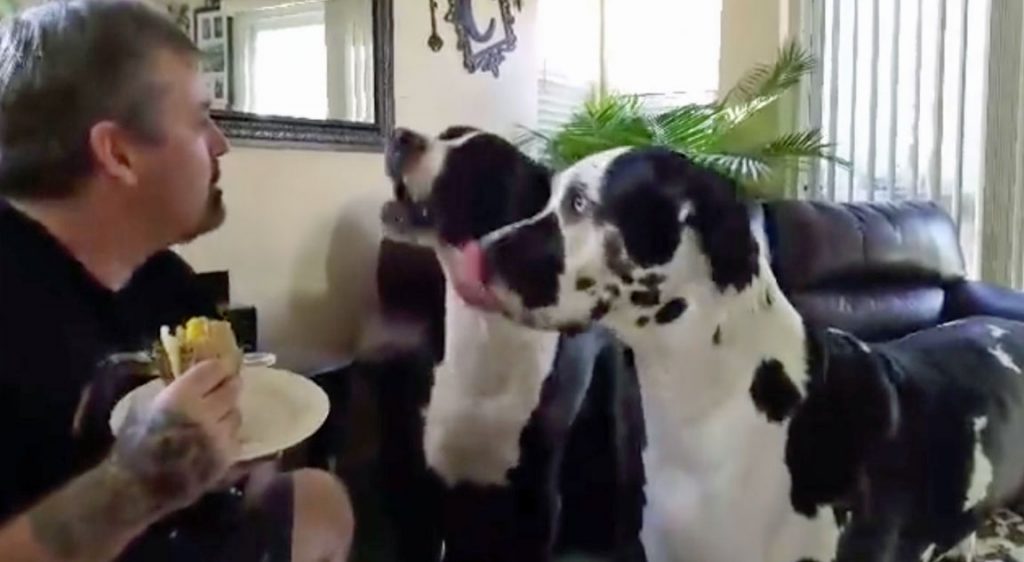 The situation eventually becomes too much for his brother, Romeo, who jumps up and performs a perfect sad puppy routine that no human, no matter how strong, would be able to resist. In a feat of indelible persistence, Dinky and Romeo finally manage to break down dad's defenses and manage to get a little piece of that sweet and tasty egg sandwich action. But, the real winner in this story is their little brother Peanut!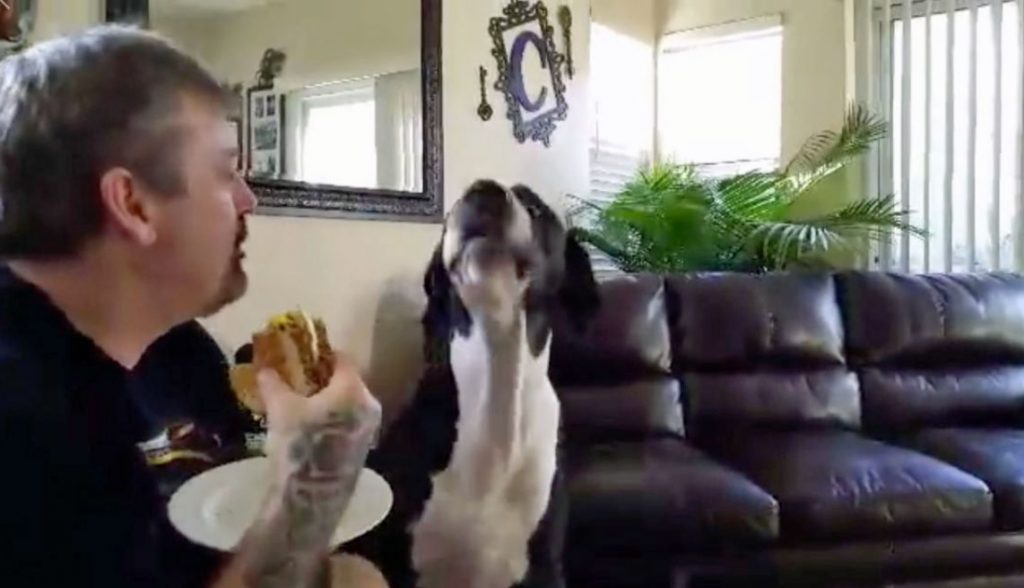 While his brothers were losing their minds over the dire situation, he played it cool and let them do all the work. He made sure to stay close by, however, so that when the inevitable payout commenced, he would get his fair share. Whereas Dinky got paid for his incredible vocal skills, and Romeo for his amazing sad eye performance, Peanut garners his wages through sheer conniving intelligence! Well played, Peanut, well played…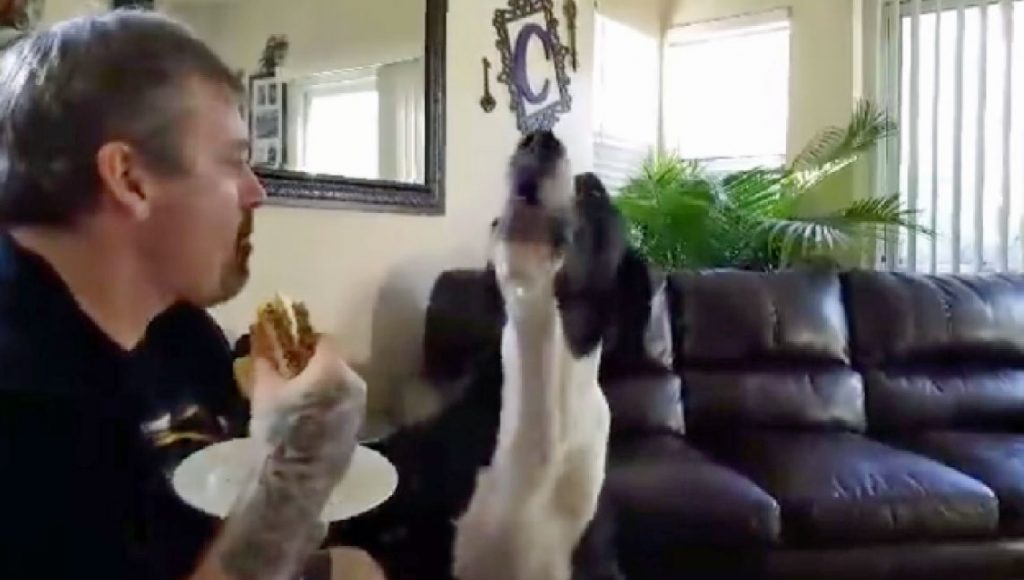 Watch the video below and enjoy!
Please Share This Hilarious Video With Family and Friends Who Need a Smile Today 🙂