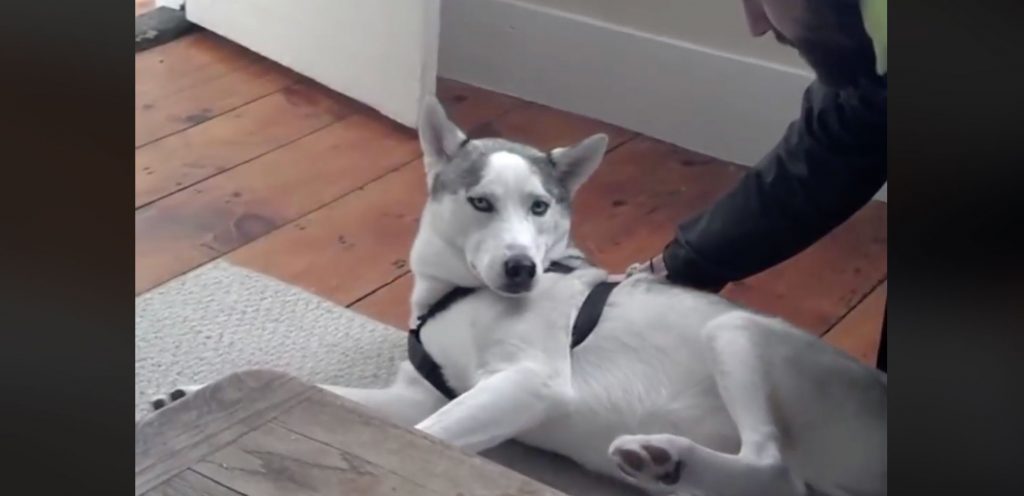 For many of our canine friends, cages and kennels are places of comfort and rest. They are the one spot that a dog can truly call their own and crawl into after a long hard day of playing and doing whatever else it is that dogs do! While many animals do in fact happen to find their kennels to be very cozy and snug, Blaze the Husky is not one of them. He absolutely hates it when he has to go into his home-within-a-home and loudly protests against it.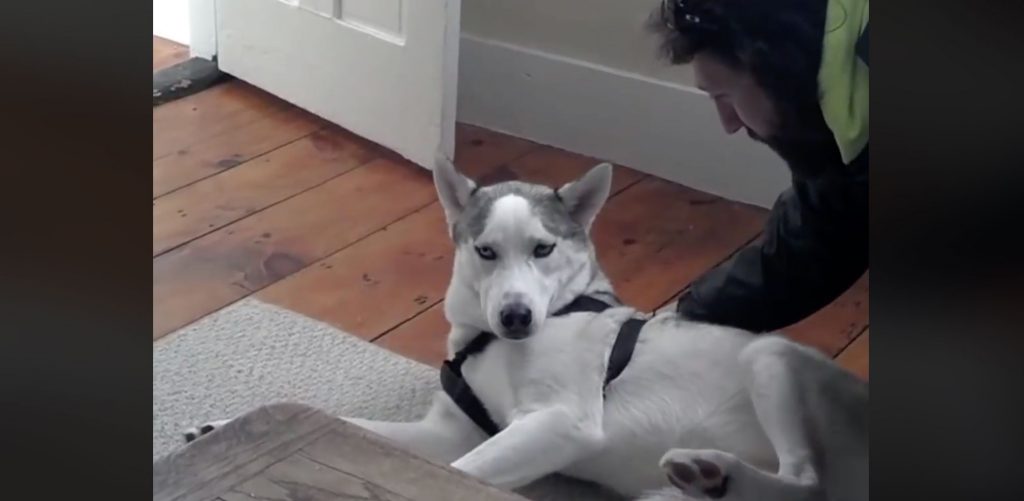 As you can see in the video that Blaze's owner shot, it can be quite a task convincing the big puppy to get in his kennel. He whines and says "no" over and over again while laying on the floor. He's a pretty clever dog as he uses his dead weight to his advantage in order to prolong his time outside the cage. Check out Blaze's adorably adamant refusal, you'll fall in love with the handsome boy!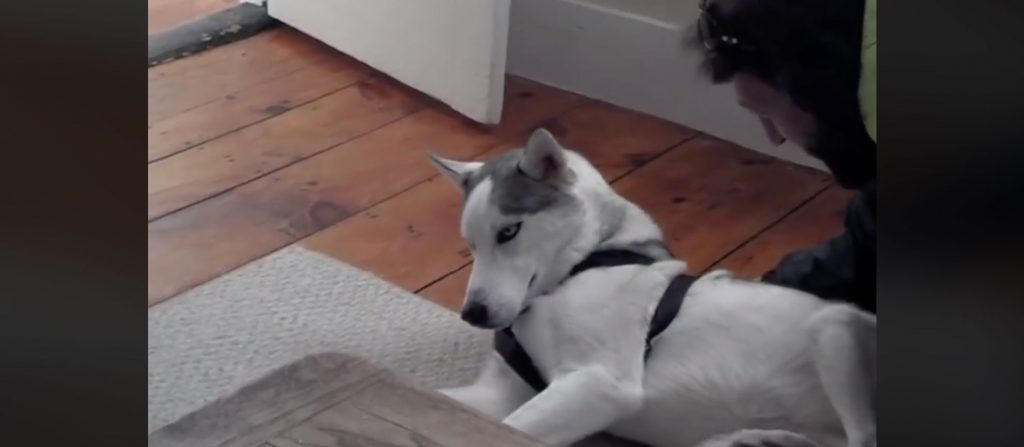 At the time the accompanying video footage was shot Blaze was just 11 months old. These days he's all grown up and has already led a very busy, fun, and adventure-filled life. He loves going hiking and canoeing with his human companions. Rain, snow, or sunshine, he's always down for whatever life brings his way…. unless it involves a kennel!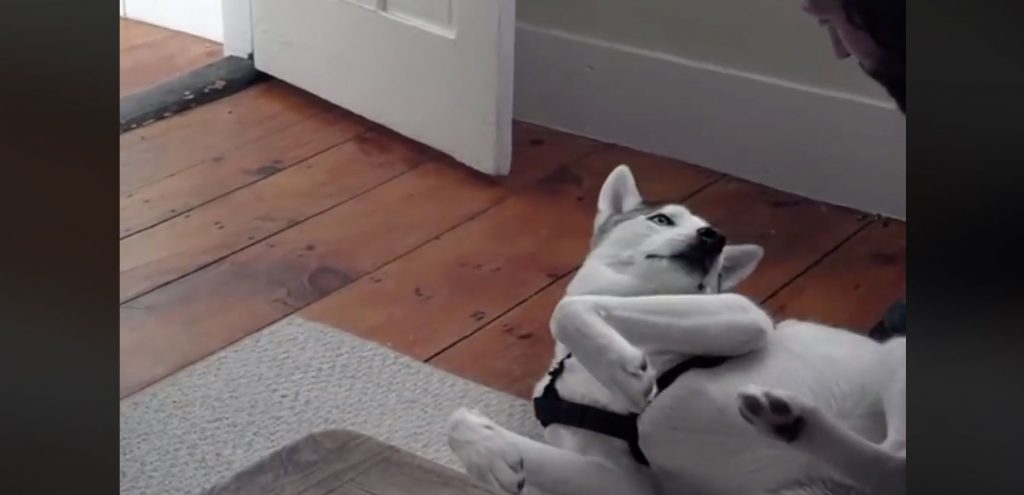 Check out Blaze The Husky's Facebook page for more awesome pictures and videos of Blaze and his new little sister, Luna! She's a recent addition to his life and yet the pair are already cuddling up on the couch for nap time together. They're both insanely adorable so stop by Blaze's page to see what they've been up to!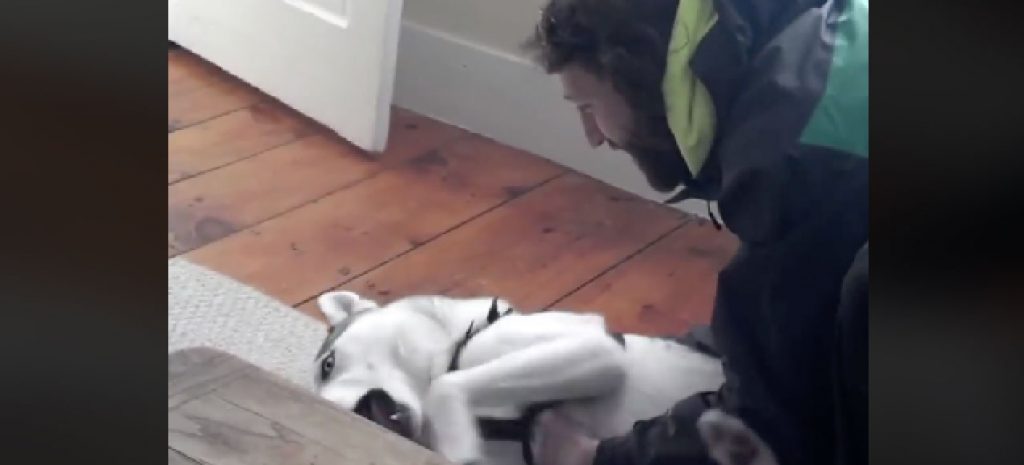 Please Share This With Family and Friends Who Need a Good Laugh Today 🙂