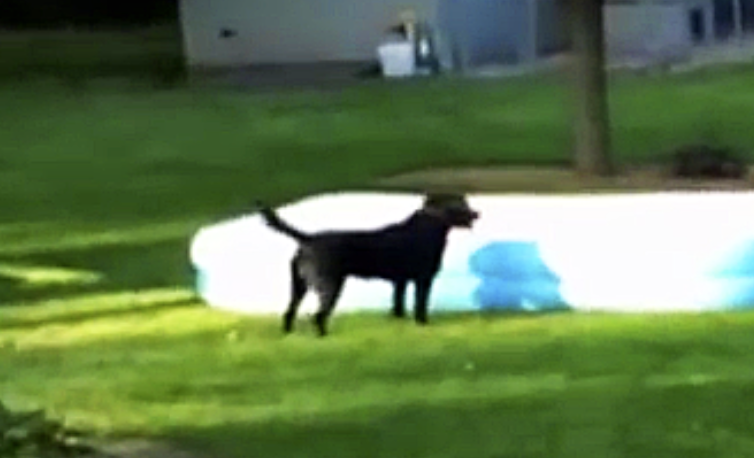 image via – youtube.com
The mom and kids in the video you are about to watch below, are always going to remember this hilarious moment that happened in their back yard.  As the warm weather arrives so does the fun and the sun for families all around the world. Thankfully, mom had her camera handy to catch the fun, so we all get to have a good laugh too.
They had a big blow up pool and their black lab to play with.  No water had been put in the pool yet, so the kids decided to hide under it.  The dog dashed over to try to find them and the giggles ensued as the dog knew exactly where to find them.
What happened next was straight out of a sitcom; you couldn't ever choreograph such a hysterical scene.  They all watched as the dog took off with the pool…except you couldn't see the dog.  All you can see is a giant blow up baby pool running around the back yard.  Enjoy this good belly laugh!
Watch the video below it is guaranteed to make your day!
Please SHARE This With Your Family and Friends