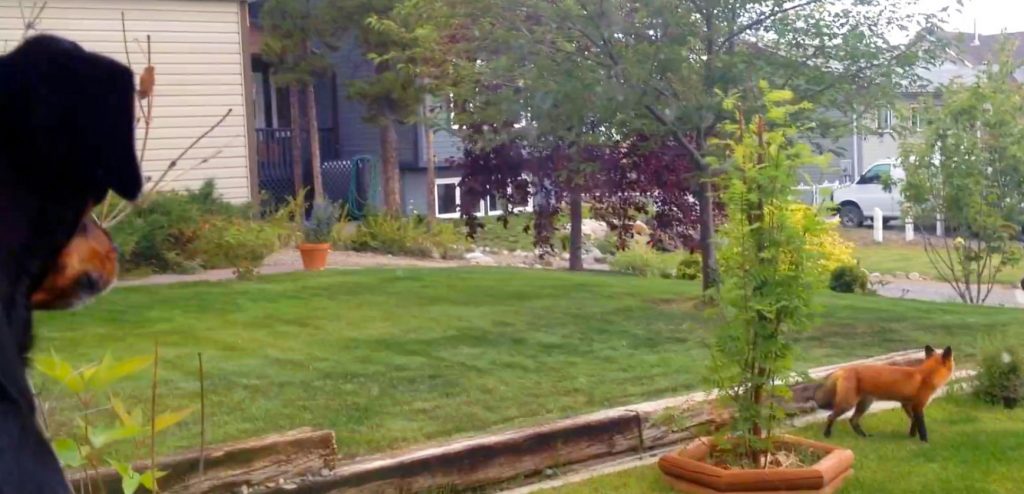 image via : facebook.com
Foxes are often depicted as crafty, cunning little animals that sneak around. In books and literature they're always raiding hen houses and getting into trouble, but in real life they're not as shifty or mischievous as they're made out to be. Think about it, they can be found all over the world and yet as soon as you catch a glimpse of one, they dash off quickly and vanish out of sight. At least that's how a fox sighting usually goes. However, not all foxes are so sly and mysterious. Many foxes are just like dogs and cats in that they love to let loose and have fun!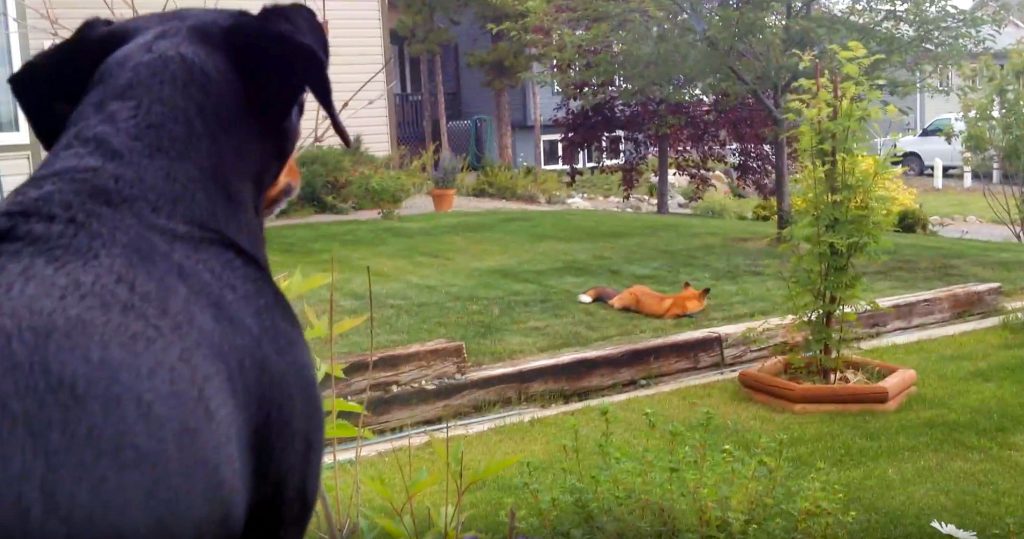 That's exactly what this cute one likes to do. The red fox was caught on camera playing with a doggy toy by Ardes Gayangos Ng who lives up in Yukon, Canada. Ardes shares her home with Lupe Johnson, the sweet little Chiweenie dog in the clip who's not a fan of the fox! (Chiweenie = a mix of Chihuahua and Dachshund).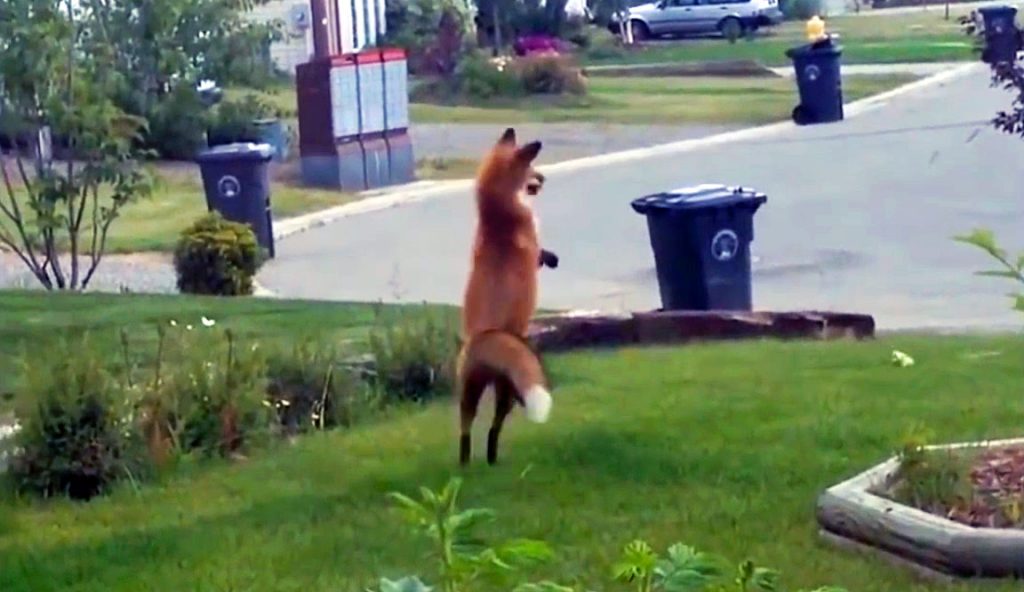 Poor Lupe can only look on helplessly as the wild fox has the time of its life playing around with a toy she left out in the yard. This may be the first real toy the red fox has ever come across and its clearly gotten him all riled up. He rolls around in the grass and tosses the toy high in the air before leaping up and pursuing after it. He plays better with toys than most dogs and cats do.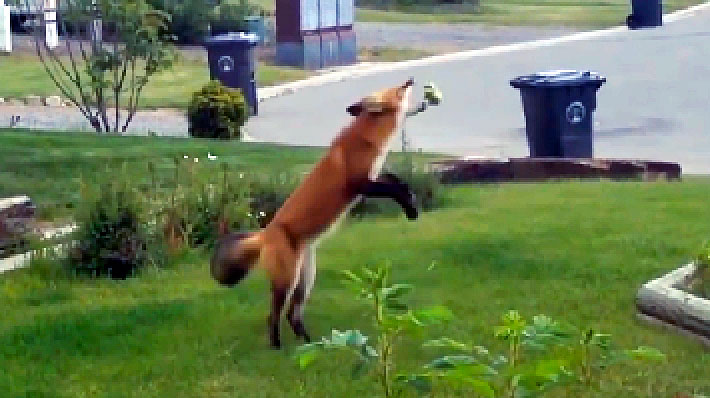 All this wild tumbling and bouncing around does not sit well with little Lupe. She sits in the window staring out at the scene, watching as her toy gets chased around the yard by some other animal. Lupe is either jealous or she's eager to play along with the fox. She barks and growls while intently following the action that's unfolding outside. While several comments on the video suggest she was angry, others are more sympathetic to the dog's plight and thought that the fox was trying to tease her!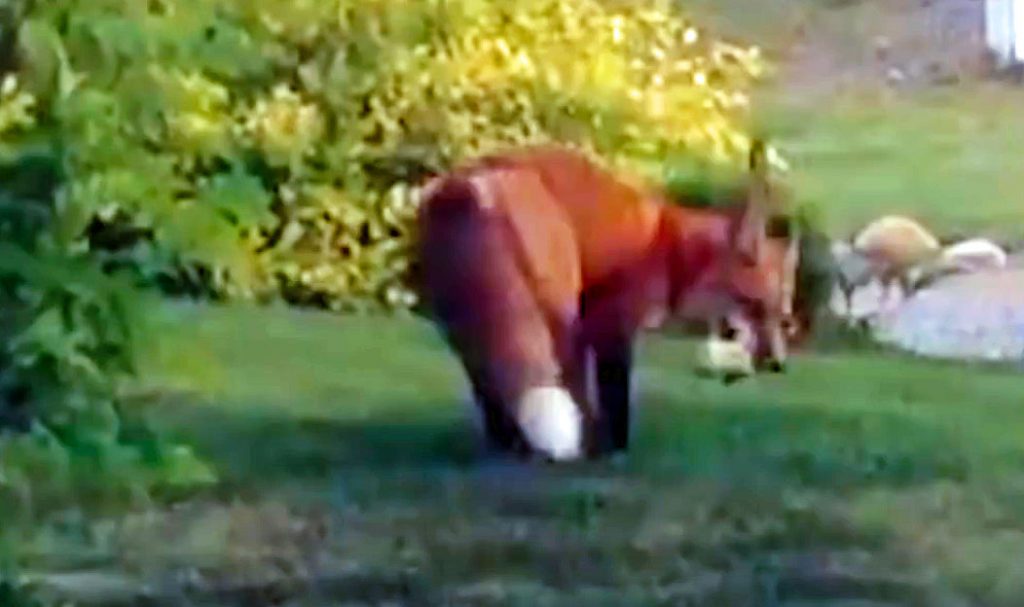 Regardless of what the fox's intent or the hound's true feelings may have been, the moment is definitely a sight you have to see. The red fox is showing a very special, rarely seen side of his nature, one that people never ever get to witness. He looks so happy and at ease in the grassy yard, not to mention the way he plays around with the toy is hilarious!
Enjoy the video below!
Please Share This With Family and Friends Who Need a Smile Today 🙂