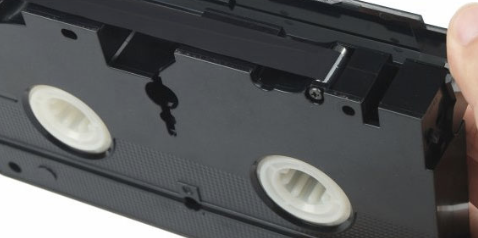 So many of us started video recording back in the day, of the breakthrough, into what was then a new and exciting technology. VHS tapes held our precious memories that we played on our coveted VCR players.
As we all know these are now the dinosaurs that still lurk in our closets and basements.  Many of us have converted the tapes to the higher quality DVDs, but have still held on to the original VHS tapes that are collecting dust.  I know I've held onto mine after converting them to DVDs, "just in case".  I still have a couple of VCR players sitting next to my DVD players.
When I came upon this YouTube video, I was so excited to learn how to upload the tapes I hadn't converted, onto my computer.  This other method of preserving memories and getting to share them directly with my children, friends and other relatives is a great addition to DVD conversion. By offering the capability of storing certain footage on my computer, I now have the capacity to email them memories that otherwise wouldn't be shared.
The video below, which you are about to watch, offers a step by step simple tutorial of how to do this in less than 3 minutes.  I am so happy to have found this information that required little effort, and is so cost efficient.
Please SHARE this invaluable information with your friends and family on Facebook