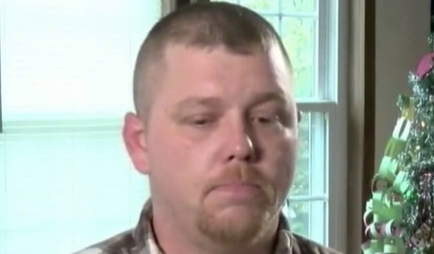 Law enforcement officers across the nation have come under increasingly heavy criticism in the wake of several high profile events and cases. The fallout from these events has led to a sharp uptick in violent crime and assaults directed at police, and several officers have been murdered in the line of duty this year.
Being a cop has never been an easy job, but these days the men and women who serve to protect are having to put up with a lot of abuse and disrespect that gets hurled their way.
In light of all of this negativity, and in an effort to show support for law enforcement, a man from Virginia named Daniel Jessup created an event called "Blue Light Week." Jessup made a Facebook page for the event which asked people to switch out their front porch light with a blue light bulb during the first week of 2015.
Over 100,000 participants ended up signing on to the event page and from January 1st to the 7th many of their porch lights shone blue. The main purpose of the event was to show support for local and national law enforcement officers throughout the country.
The blue lights conveyed a message of respect and solidarity with officers and their families, as well as helped to raise awareness and get people to stop and think about what it all means.
Participants and supporters who took part in the original 2015 Blue Light Week hope that the event catches on and spreads as more people become aware of it. They plan on doing it all again this coming new year and starting on January 1-7th of 2016 the second Blue Light Week will be held nationwide.
Anyone who wants to participate is welcome to do so. If you would like to show your support for law enforcement officers simply switch out your porch light with a blue bulb.
Please Share This Story With Family and Friends