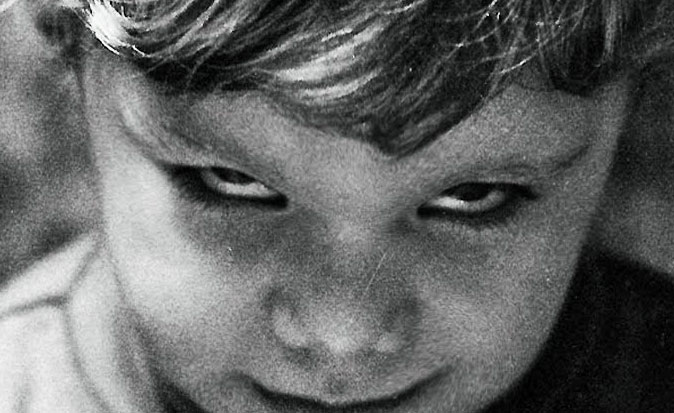 image via – youtube.com
When someone spotted a little girl's face in the window of a run-down house in Plant City, Florida, they were surprised. They knew a family had lived in the rented house for the past three years, but they had never seen a girl there before and it stood out enough for them to call the police and report the strange sighting.
Officers who responded to check it out found a literal house of horrors. Inside there was human and animal feces smeared everywhere, trash was piled up and it smelled worse than death. There were so many roaches crawling all over the place that it was impossible to not step them. One officer had to run outside because the sight and smells overwhelmed him to the point he had to throw up. A woman and her two sons were inside and when asked about a girl living there, she said that she had a daughter.
The little girl was found in a tiny dark room laying on a filthy bare mattress. She was emaciated and her skin was covered in sores and bug bites, her hair crawled with lice. An officer picked the child up and as he brought her outside, he asked the mother how she could let this happen. She replied, "I'm doing the best I can." The girl was rushed to the children's hospital and place in intensive care. Unable to chew or swallow solid food, they hooked her to an IV and bottle fed her. She had never been to school, could not talk, walk normally, cry, or even make eye contact.
Her name was Danielle and she was almost 7 years old. She was diagnosed as having environmental autism brought on by her isolation and psychological deprivation. Having lived alone in the dark closet her whole life had made her into a feral child, unable to communicate with the world or even react to it. She would be developmentally disabled her whole life and her future seemed bleak.
After two years of special education and therapy, Danielle had made a little progress but developmentally she was on the level of a child between the ages of 6-24 months. Her picture was placed among those of other children available for adoption and when Bernie and Diane Lierow saw it, they fell in love. The couple had already raised five boys who were all grown up and had always wanted a daughter. They said that her eyes initially drew them to her, they were so dark and empty, it was like she needed them.
When they told the adoption agency representatives that they wanted to meet the girl, they were repeatedly told that they would not want her. She was too damaged they said, but the Lierow's persisted and reached out to Dani's social worker who told them her story. It seemed to galvanize them, they still wanted to adopt her, and so they forged ahead with it. The little girl who no one thought would ever have a chance at living a normal life now had a loving family.
When they first brought her home, Dani was a wild child. She would have screaming fits and melt down several times a day and couldn't eat with a fork or go to the bathroom herself. She'd also get sick and overate because she had been starved for so long and didn't know how to control it. Yet with time and patience, she slowly learned how to take basic care of herself. She learned to brush her teeth, wash her hands, and can say a few words, such as "I love you" to her parents.
After caring for Dani for years, it eventually became too much for them to take on all alone and they had to place her in an adult assisted living home when she was 21. These days she smiles, knows her own name, and no longer has wild tantrums or screaming fits. The one thing she loves to do the most in the world is sit outside in the sunshine, something that she was never able to do until she was seven years old.
Watch the video below for the full story:
Please SHARE This With Family and Friends