Grandma was cooking dinner for her family.  But this grandmother knows how to make cooking into something much more entertaining.  The song 'Ice Ice Baby' by Vanilla Ice comes on and then things escalate quickly.  She goes from minding her own business solemnly cooking, to becoming the most entertaining granny on the block!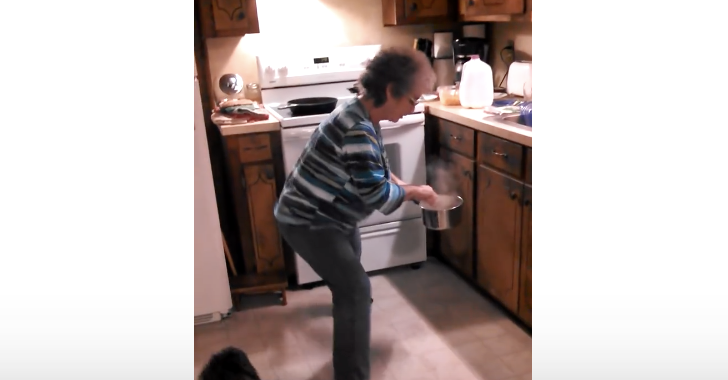 She starts breaking it down like no other, as her family and dog watch in pure enjoyment.  I love how she incorporates getting stuff out of the fridge into part of her routine while her dog runs around her hilariously confused. Dance Granny Dance.  She proves that age is just number, and you must live your life and forget your age.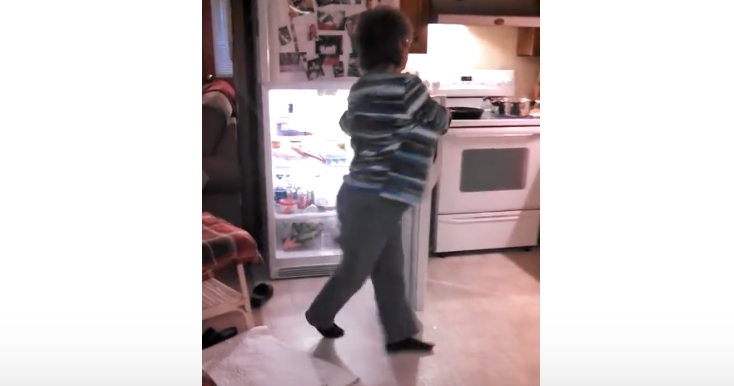 This video is so entertaining and will totally make your day.  She's has so much passion and style which makes this grandma performance unforgettable! It really brings back memories of my own grandma's cozy and warm kitchen. There is nothing better than somebody just letting themselves go and having the best time ever. This is the best video I have seen in a while. Enjoy!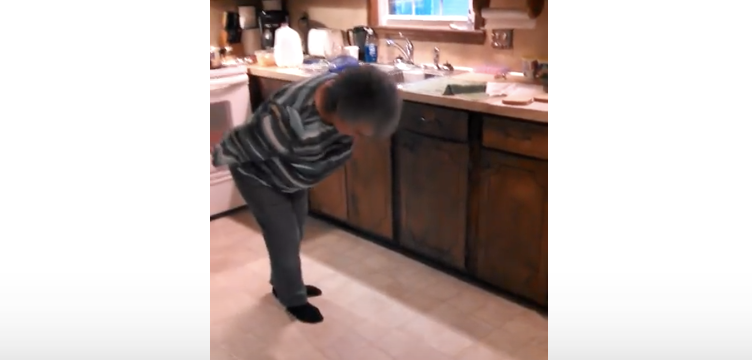 Please Share This Hilarious Video With Family and Friends