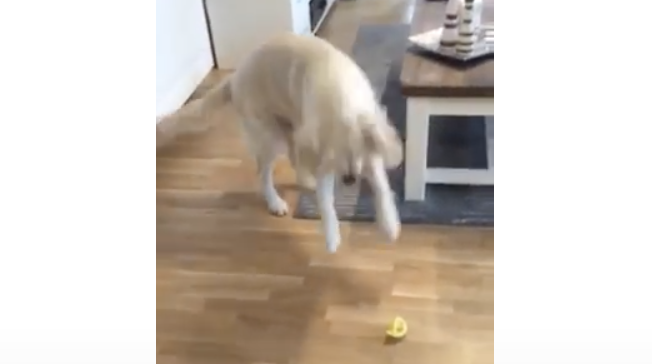 When life hands you lemons make lemonade. So the saying goes- turn a negative situation into a positive one and make the best with what life throws your way. That common phrase works fine and dandy in theory, but in an alternative sense of it, what if you hand your dog a lemon? Dogs can't make lemonade. Heck, most dogs don't even know what a lemon is.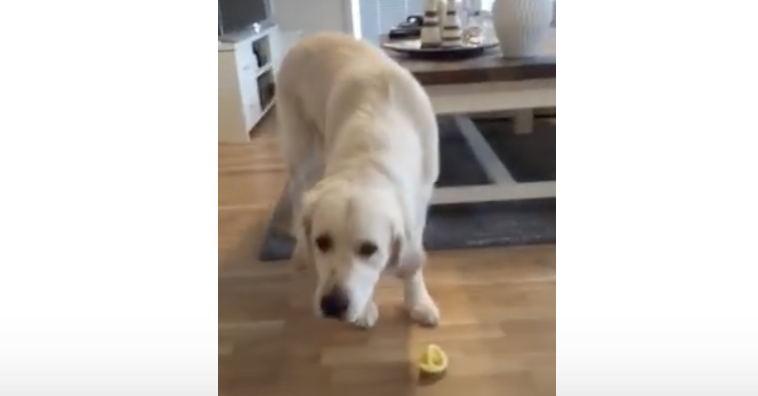 One golden retriever was recently introduced to the sour fruit and when he got a taste of it he was shocked. At first sight, he pranced around wagging his tail not sure of what to do with it. To a dog it must kind of resemble a tennis ball or play toy but picking it up by mouth would quickly prove otherwise. He carefully licks the lemon a few times and realizes this is no toy. The bitterness causes him to snuffle and sneeze as he jumps up and down surprised by the unpleasant taste. Not wanting any more of it he pushes it away and goes towards his human as if to say "we're done here."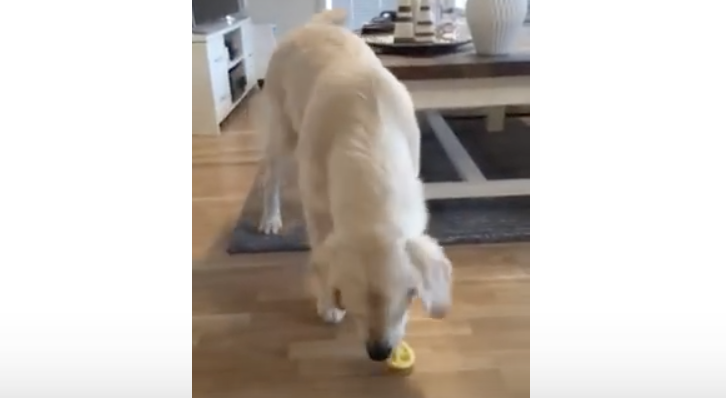 While variety is the spice of life and it is good to try new things, I am sure this dog will not be partaking in any more lemon feasts. He came, he saw and he licked the tangy citrus, and now he knows what it tastes like. Dogs are often drawn to odd smells and are even known to roll around in disgusting things such as other animals poop. That is more appealing than rolling around in lemonade. Their behavior is bizarre to us humans but to them its just another dog day in the life. So if you hand a dog a lemon, this reaction and scene is likely what you will get.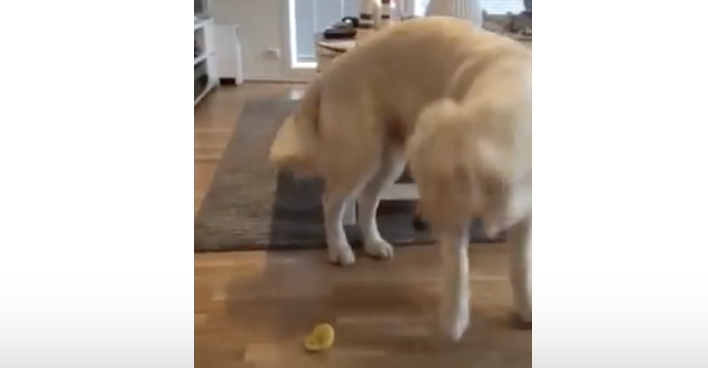 Please Share With Family and Friends