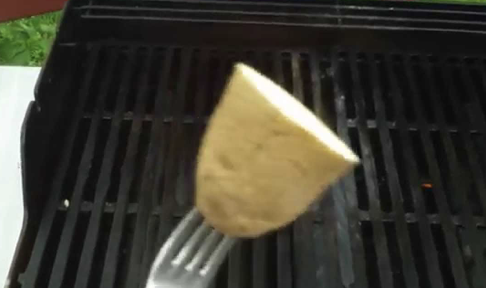 image via – youtube.com
There does come a point in the winter, regardless of how relatively mild an occasional one is, when grilling outside just isn't inviting.  Then those first hints that spring is in the air arrive; the birds are tweeting, and you can actually feel the warmth of the sun…it's time to clean up the grill!
Food just tastes better on the grill… the smell as it's cooking makes your mouth water and brings back happy summer memories.  I've got to say that although we occasionally still go for steaks and burgers, more often than not, we go for the cleaner and healthier choices of chicken, fish and veggies.
There's just one problem…how to deal with food sticking to the grill without having to constantly be standing there and flipping it? We've tried oiling the surface, but more often than not, flames ensue.  So, when I came upon the video you are about to watch below, I was intrigued.
There's a much better way to fire up the grill and make it non-stick, that I've never heard of before, so we tried it this past weekend.  Rubbing a potato cut in half on the grill's surface works… The fish didn't stick and nothing burned!!
The reason why is explained in the footage below.
Please SHARE This Grilling Tip With Family and Friends 🙂