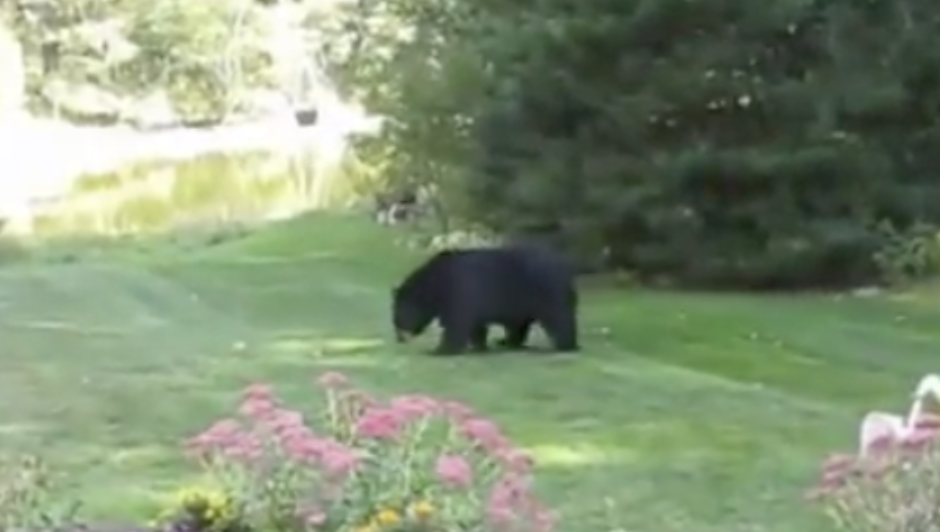 image via – facebook.com
The Grillo family has been getting an unexpected visitor on their porch for the past few weeks.  They weren't really sure what their best course of action was to going to be to handle this specific situation. Everyday a black bear would show up around the same time of day and take a nice stroll through the backyard, exploring the Grillo family's property. A few times the bear got a little too curious and caused a little bit of damage and left a mess. Finally on this day they had enough of their new neighbor taking over their property when ever he felt like it.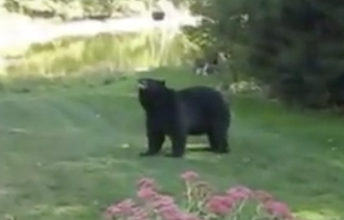 The patriarch of the family Mr. Grillo grabbed his video camera and started filming the bear doing his usual walk across the property like he owns the place.  Then the bear ascends the staircase on to the porch which he likes to do most of the time. Mr. Grillo knew his wife was sick and tired of this big old black bear taking over their backyard so he yelled for his wife when he saw the bear about to make himself comfortable on the porch.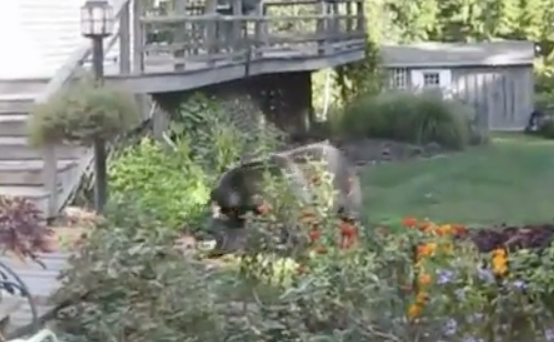 At first there was no response, however soon Mr. Grillo's intimidator/wife Mrs. Grillo swings the door open like she is ready to have a championship boxing match against Mike Tyson in his prime! She comes around and you can tell by her body language and voice she is not messing around and she means business!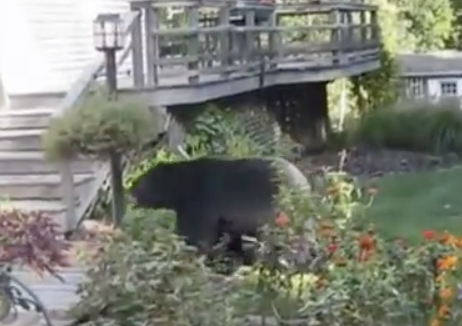 Mrs. Grillo makes her presence known and stands up to the black bear with absolutely no fear. Instead of running the opposite way like most people would do if they were standing toe to toe with a big old black bear she walks right towards the confused animal! I know if I was her I would be terrified and immediately run back inside, but she doesn't even flinch.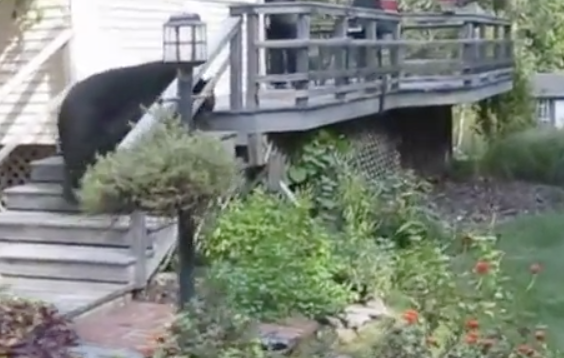 Watch the below for the full story and enjoy:
Please SHARE With Family and Friends Who Need a Smile Today 🙂