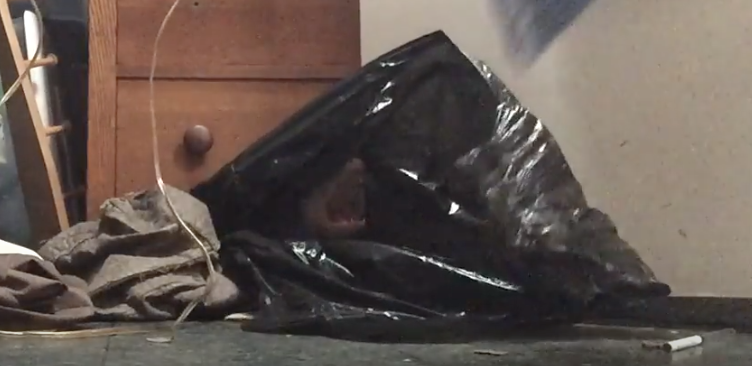 One woman was in for a huge surprise when she went to clean out her closet in an indoor/outdoor room at her Los Angeles area home.  After opening the door and starting to clean she heard hissing and angry noises coming from a black plastic garbage bag.  Inside the bag laid a large possum, which stuck its sharp fanged mouth out and looked ready to attack at any moment.  The normally nocturnal, shy, solitary, and nomadic creature was not behaving at all like a normal possum would have.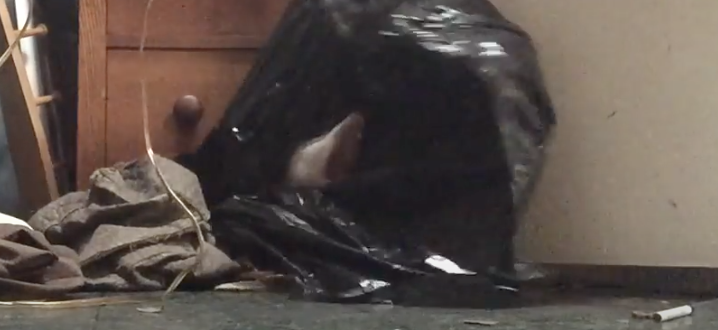 The aggressive behavior the possum was exhibiting soon had an explanation.  The woman, Tara McVicar, discovered that the garbage bag held a number of tiny babies who were hiding behind their mother.  The possum was only trying to defend her babies and felt threatened when Tara went to clean the closet.  They had probably been born in the tiny room, maybe even in the bag, and likely had not ventured far in the daytime world.
After this realization, Tara let the group calm down and slowly started to remove a few of the babies.  She placed them right outside her back door, safe inside a hutch, in order to lure the mother out when she went to go find them.  The mother gathered the babies she still had around her onto her back and cautiously began to move towards the door.

Slowly and surely she sniffed her way to her babies outside, and a short time later the family was reunited and all back together.  With the rest of her babies firmly latched onto her backside the mama headed off into the woods.  Tara reclaimed her closet and the possum family got back to nature, where they belong and will learn life lessons from mom!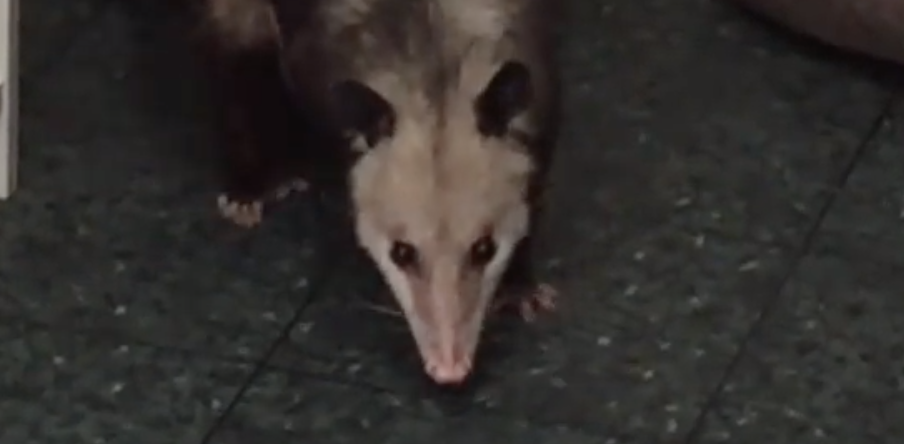 Please SHARE With Family and Friends