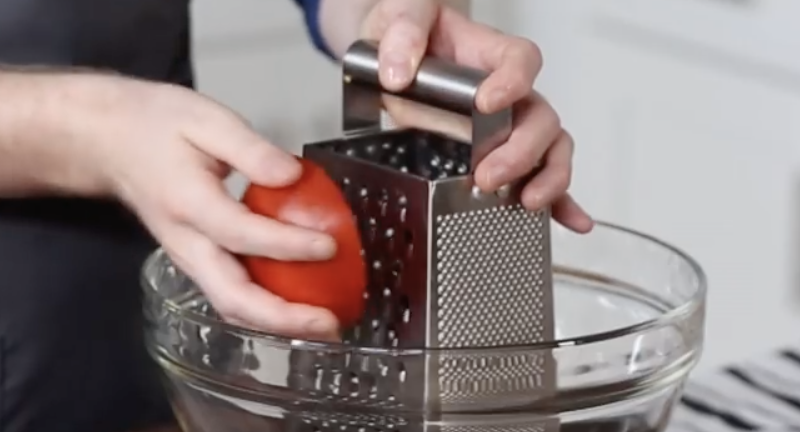 What is more delicious than a great tomato sauce on pasta? Traditional homemade sauces that some of us remember our Italian grandma's cooking for family Sunday dinners, hold great memories, but took many hours simmering and stirring until it arrived at the table. Although such sauces are fantastic, what if you could actually skip all of that cooking and achieve a fantastic home-made sauce to pour over your pasta?
After watching this tantalizing and simple DIY video, in which Food & Wine's Justin Chapple illustrates how to make a completely fresh tomato sauce that can be ready in minutes, I tried making this. All that I needed was a square grater, some fresh ripe tomatoes, salt, pepper and olive oil.
What's so amazing about the technique Justin demonstrates, is that it eliminates the need for peeling and dicing the tomatoes. I added some oregano, and fresh basil (as he did) and I have to tell you that my family was blown away at how delicious the sauce was! If you try this, please let us know how yours came out.
Please SHARE this recipe with family and friends