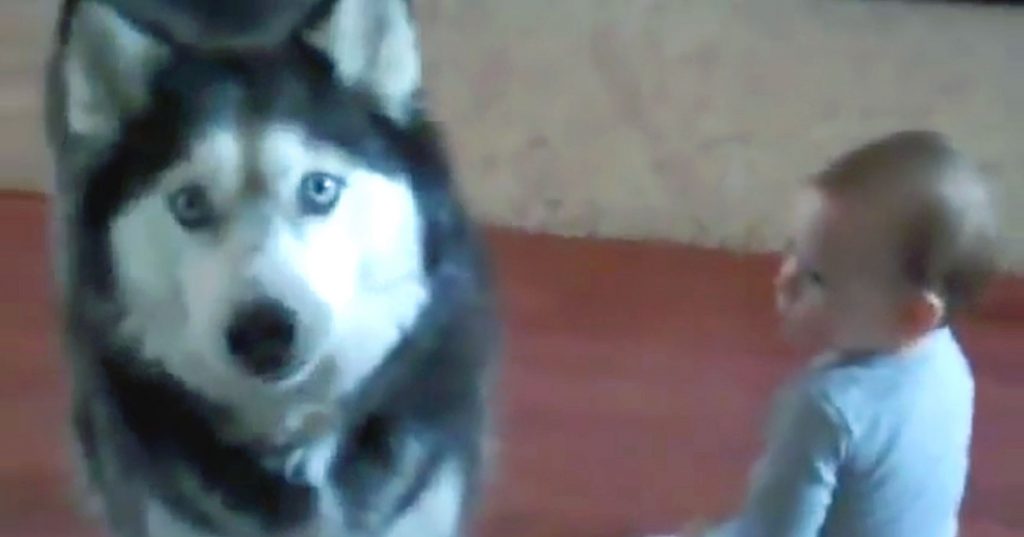 It seems that pet owners everywhere absolutely love chatting with their animal companions, no matter what age they may be! Oftentimes our furry friends also love to talk and sometimes they even respond back or sing along with us to songs. When it comes down to it, just about everyone is guilty of having full-on conversations with their pets at some point in time, you can admit to it! After all, they are a much beloved part of our families and anyways, it just happens!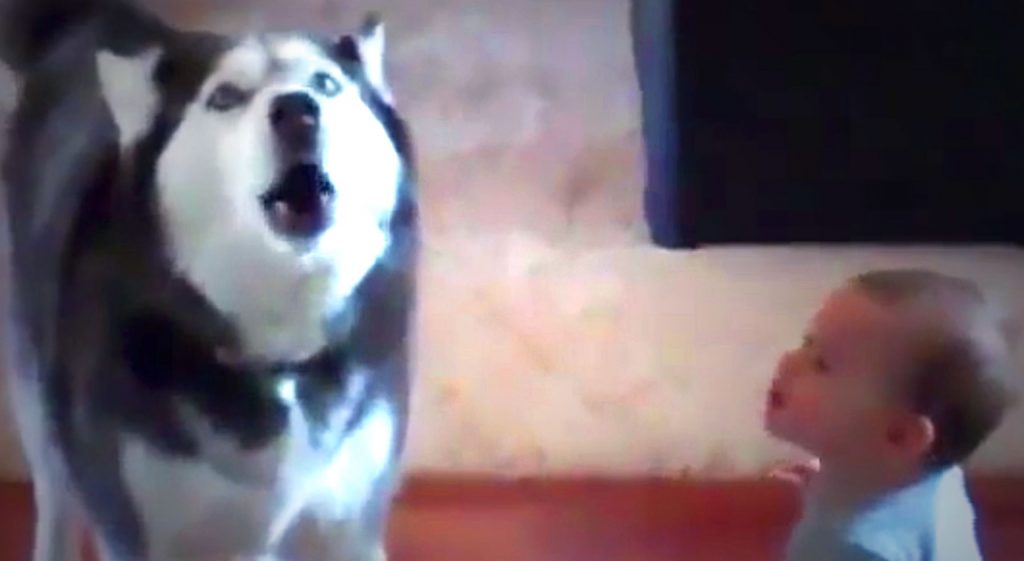 Which leads us to this adorable video of a baby girl getting along well and interacting with her best dog friend in the world. The camera is trained on the sweet black and white husky named Angel and as you can see and hear, he's quite a vocal pup. He's hanging out in the family playroom with his little sister, 10-month old Lexi, who's singing a song and getting him to sing along with her. Every time Lexi sings what sounds like her "alalalalalalala" verse, Angel responds with his own whimpering, howling, yowling type of melody! The whole scene is beyond cute and if you like healthy fluffy dogs and adorable babies, then you just have to see it for yourself!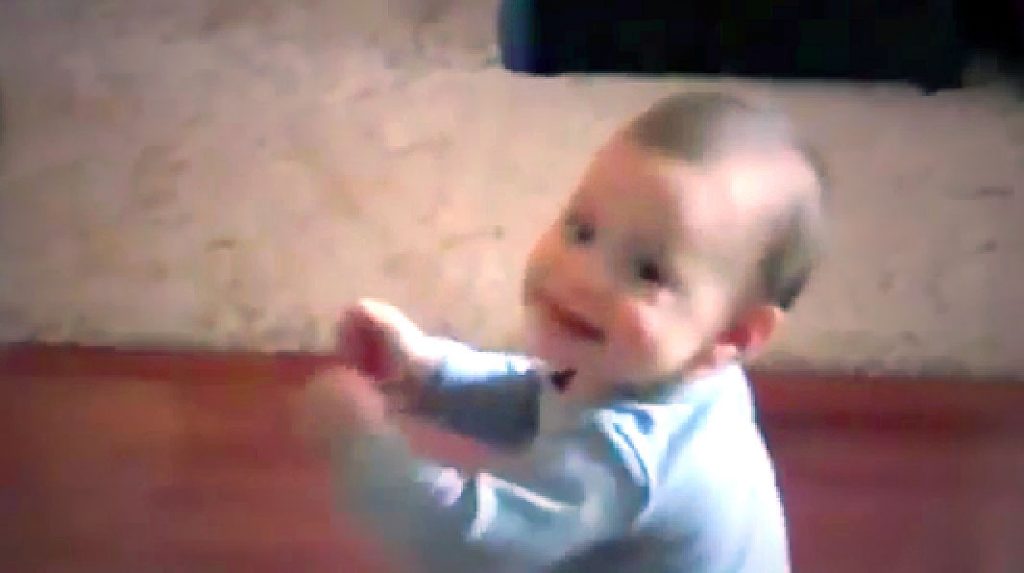 While it's anyone's guess as to what both of them are truly saying or singing about, the two of them might actually understand each other. An AP-Petside poll conducted in 2008 found that 67% of pet owners claim to understand their animals barks, purrs, meows, and all the other sounds they make. In addition, 62% of those surveyed reported that when they speak to their pets, the animals seem to understand and get the message.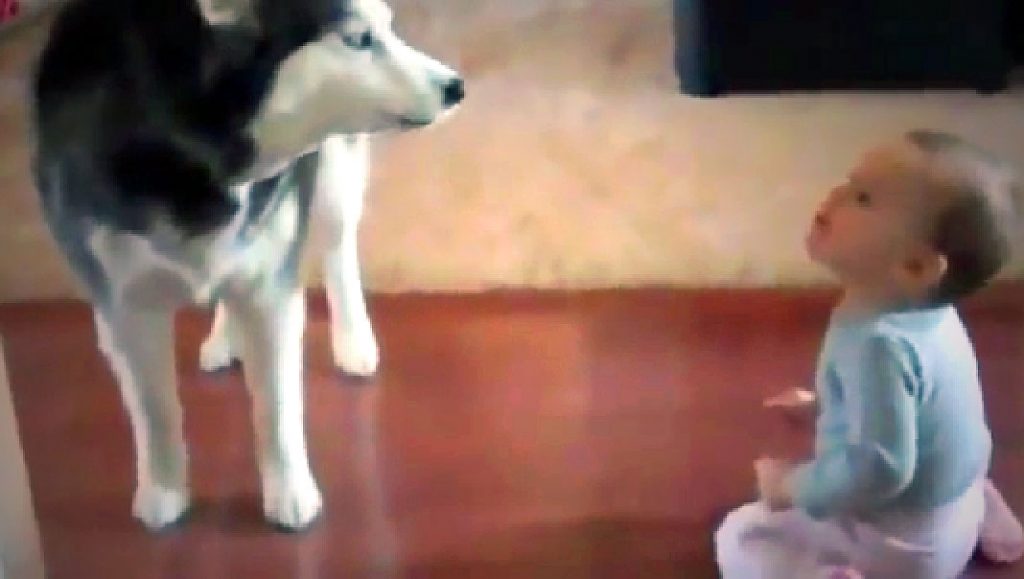 Perhaps babies and other very young children are better attuned to what our pets are saying or trying to relay to us. They haven't been imprinted upon by the world yet and are communicating in the most basic, natural, and instinctual ways. It's just a thought.. Either way, Angel and Lexi are the cutest duo I've seen in awhile and they clearly enjoy each others company!
Please Share This With Family and Friends Who Need a Smile Today 🙂