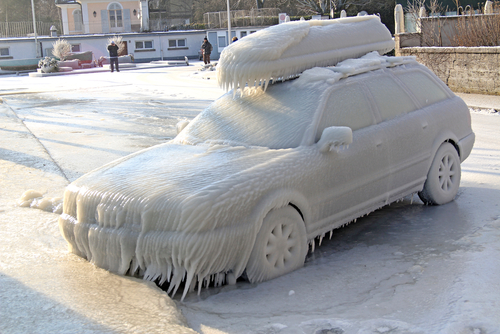 image via : shutterstock.com
Along with the cold weather, there are a number of special challenges that winter brings along with it, and we all have to just deal with them! Dry skin, chapped lips, stuffy noses, darkness at 4PM, winter storms, the list goes on and on. One of the most annoying things by far is clearing walkways and driveways of snow and ice. The same goes for cars, but while you can often drive through a little bit of snow, you can't with an ice-covered windshield. Not only is it illegal to drive with an obstructed view, it's also insanely dumb and extremely dangerous..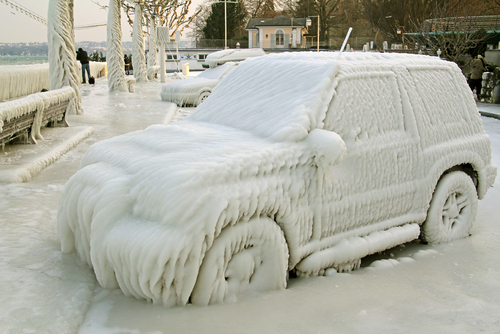 While defrosting the car and scraping ice off the windshield seems like a necessary evil, it doesn't have to be. You really don't need to wake up extra early just to stumble around in the freezing cold darkness so that you can drive to work. Instead, you can save yourself some time and energy by doing the following: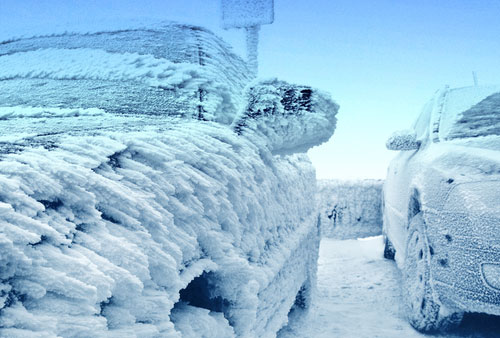 In a spray bottle container mix together 2 parts isopropyl alcohol with 1 part water and then add in 1 tablespoon of liquid dish soap. Shake it up, spray it directly onto an icy windshield, and watch the ice literally melt away right before your very eyes!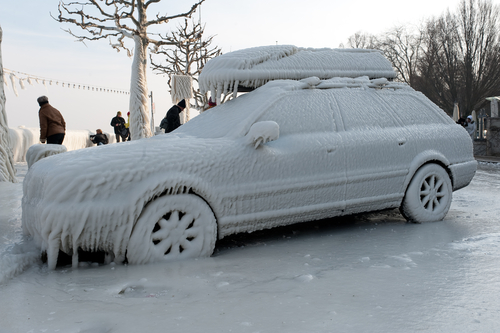 This rubbing alcohol spray is the perfect thing to have on hand for freezing cold mornings and icy windshields. You can leave the bottle in your car and it won't even freeze, unless it gets well under zero. That's because the freezing point of isopropyl alcohol is -128.2 degrees Fahrenheit, so when you spray it on the ice, it doesn't freeze up. Instead, it helps to melt the ice and keeps it from re-freezing. Since all you have to do is mist it on, it's by far the quickest and easiest way to clear a windshield that's coated with a thick layer of ice.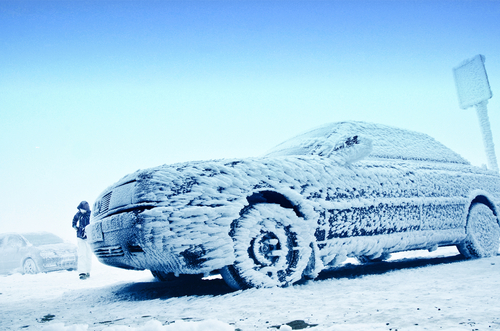 Don't forget to check out the video to see exactly how well this works in action and be sure to pass it along to those who could use the smart tip. If it can make someone's life a little bit easier this winter, then it's worth it!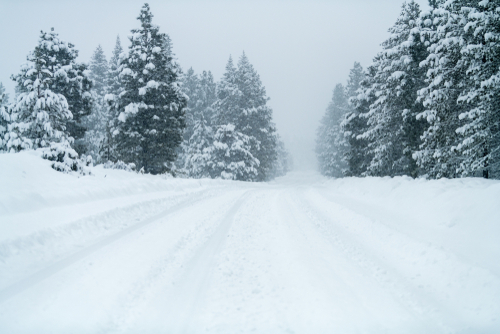 Please Share This Awesome Tip With Family and Friends 🙂
——————————————————————————
IF YOU FOUND THIS STORY INTERESTING — KEEP SCROLLING FOR MORE OF OUR HANDPICKED FEATURED STORIES OF THE WEEK..
——————————————————————————
Every Time This Spoiled Bunny's Human Stops Petting He Throws The Funniest Hissy Fit: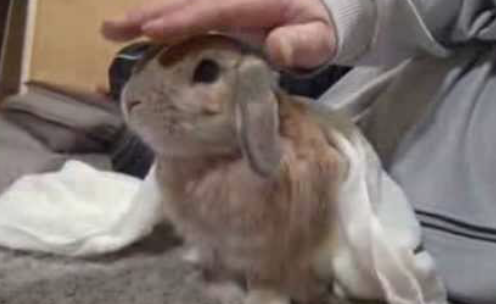 image via – facebook.com
Some animals know exactly what they want and oftentimes they enjoy receiving a nice, gentle, relaxing hand massage from their human companions. It's no secret that many of our furry pets love to be pet, which may be why we call them "pets" in the first place. Or maybe it's the other way around, and we call it petting because they are our pets. Whatever the case may be, lots of animals simply love being stroked and scratched. They usually have a sweet spot where they especially like being rubbed. For cats it seems to be around the cheeks, dogs like their ears and back scratched, and then there are some whose sweet spot is everywhere and anywhere.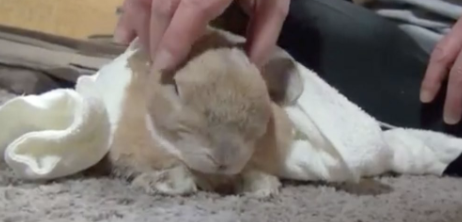 The little bunny in this video seems to fall in the latter category. From the looks of it he likes being pet all over, especially down his backside. The man in the video gently strokes his ears, nose, cheekbones, temples, head, and back, while the bunny twitches his nose and sits with a content expression on his face, his body completely relaxed and at ease.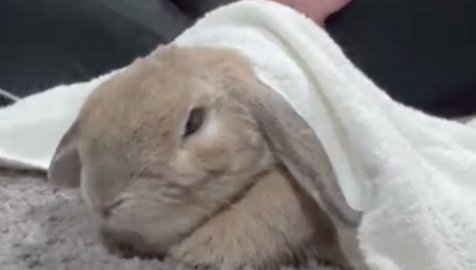 When the man stops petting him the bunny is clearly not happy about it. He stamps his furry little paws and lets out adorable growling sounds in protest. It might just be the cutest behavior I've ever seen a rabbit do! At one point the furry little guy searches for more pet-pets by crawling under the man's hand, urging him to resume the mini-massage that he so rudely ended. This bunny knows what he wants and he's basically telling the man through his grunts, growls, and foot thumping that he is not pleased the cuddle session ended!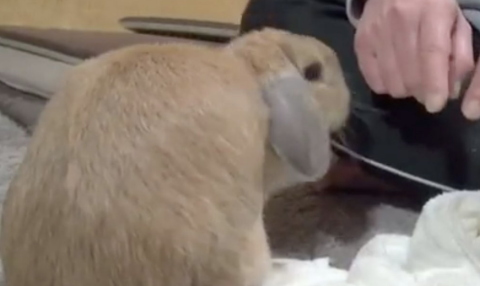 Contrary to popular belief, lots of rabbits love being pet and shown affection. The areas they most enjoy being pet is on their head and down their backside. Many often like their dewlap, the roll of skin underneath their chin, scratched and rubbed, but some don't like this at all. The bunny will let you know whether or not it's enjoying the attention. When they purr, chatter their teeth, flop over, and close their eyes it means they like it and if you stop and they poke your hand with their head it means "don't stop, keep petting forever!"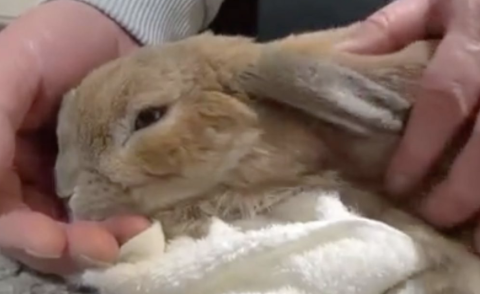 Rabbits are very expressive, you just have to know how to read them, and over time you become familiar and accustomed to an individual one's behavior. Like every other pet, they have their own distinct personalities..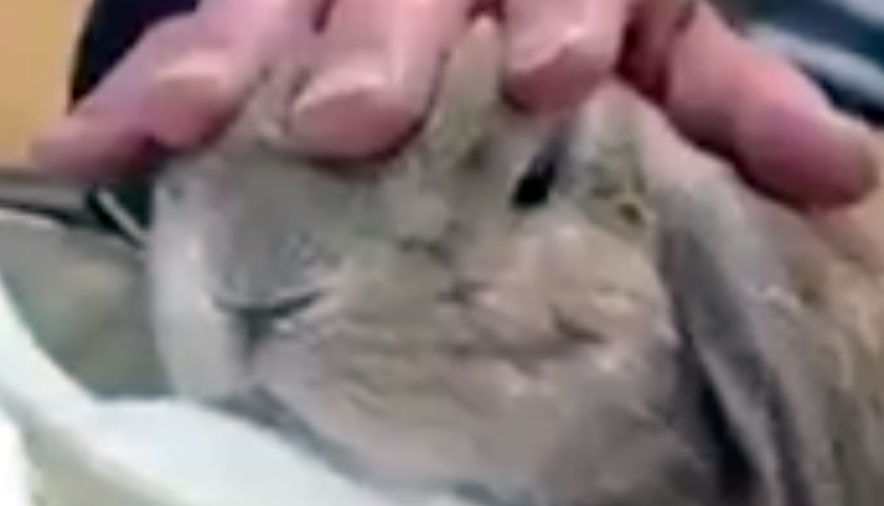 The adorable bunny in this video has certainly bonded with his human friend as he feels comfortable telling the man what to do. The little cutie looks so happy being pet and snuggled in his blanket, and if that can't put a smile on your face then I don't know what will. Enjoy this lil' fussy bunny.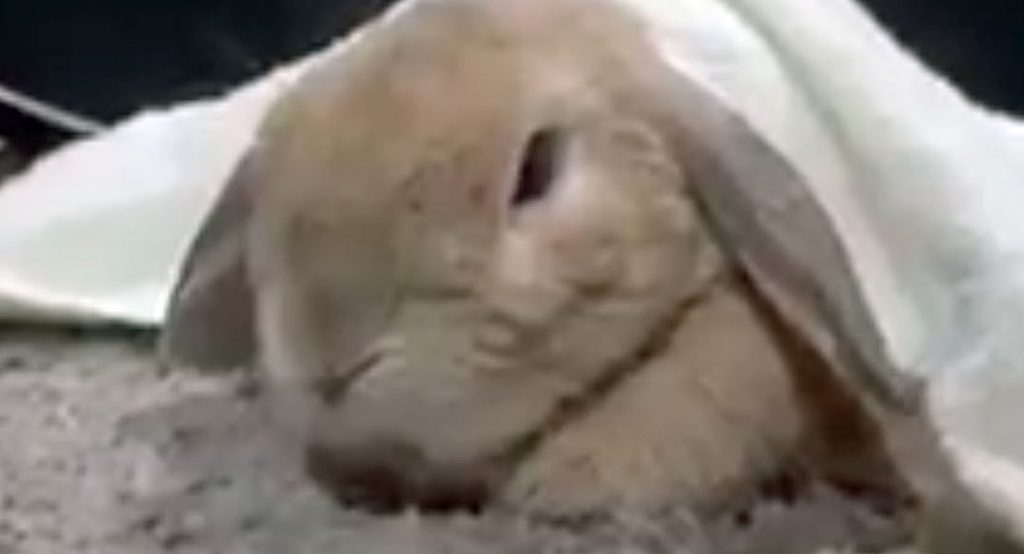 Pass This On To Your Friends and Family
–––––––––––––––––––––––––––––––––––––––––––
Keep reading and scrolling for more awesome stories and life hacks
––––––––––––––––––––––––––––––––––––––––––––––––
Check Out These 7 More Awesome Winter Life Hacks: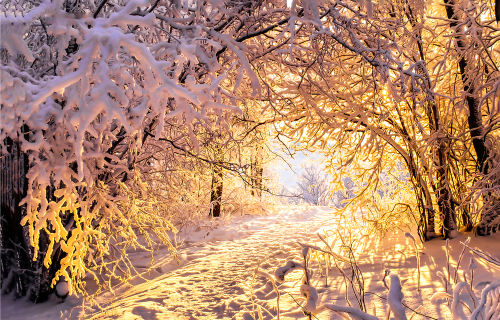 image via – Shutterstock.com
Winter is tough. Along with the cold, dry weather comes a number of challenges that we all have to deal with. Cars need to be cleared of snow and ice and the same goes for walkways and driveways. Traveling often becomes way more difficult than usual and to top it off our health also takes a tumble for the worse.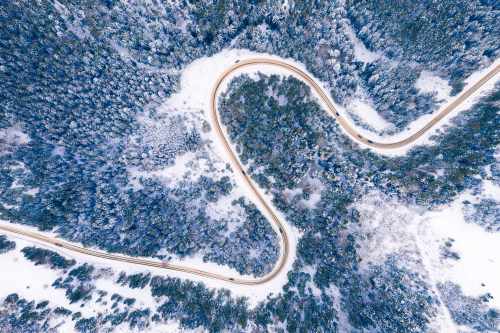 Many of us are plagued by dry itchy skin, sore chapped lips, and stuffy noses that just won't go away. These things quickly add up and can make it seem like winter is dragging on forever, especially when problems pop up outside on top of the health issues we may be facing.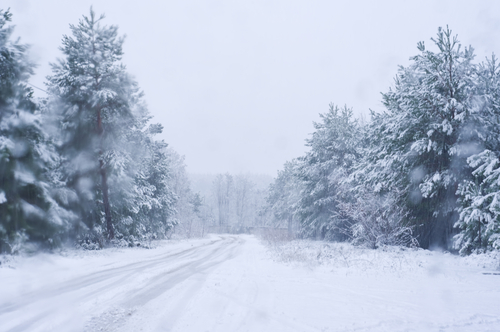 Which is why these simple winter hacks, covered by the Millennial Moms YouTube channel, are perfect for right now. The video features some of the most clever ways to solve common winter woes and it might offer a solution to a problem you're currently dealing with. Keep reading for some of the best hacks shown in the clip, but there are a total of fifteen, so be sure to check it out for all of the rest.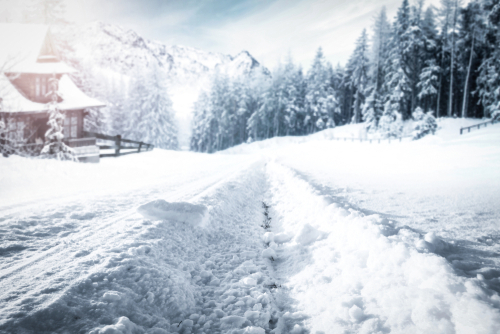 1) Winterize Boots- This trick does the job to keep feet warm and dry inside of boots that aren't waterproof. After putting on your socks take two large plastic Ziploc bags and stick a foot in each. Grab a couple of rubber bands and slide them on over the bag to secure it in place and seal the top off around your leg. Pull on your boots and say goodbye to cold, wet feet.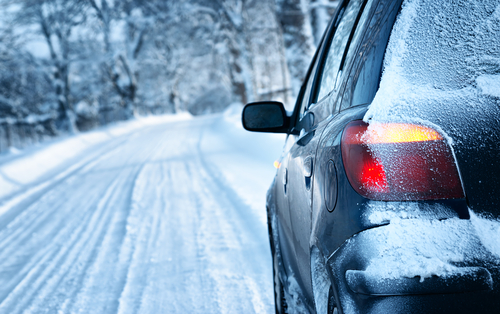 2) Prevent Static Build Up In Hair- Pull a dryer sheet on over the bristles of your hair brush so that they poke through. Brush your hair as normal to eliminate the static, plus it'll smell clean and great.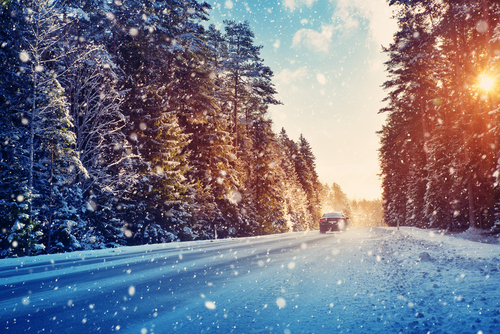 3) DIY Boot Inserts- Maintain the shape of tall boots by cutting a foam pool noodle into thirds or fourths, then stick a piece in each boot and they'll stay upright, making them easier to organize and wear later on.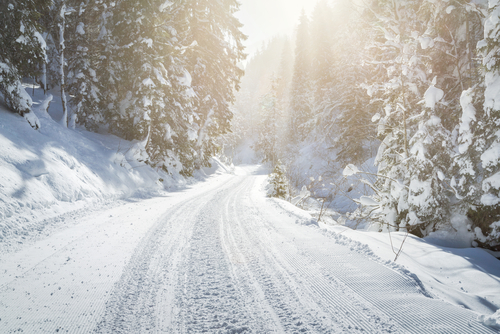 4) Stop Wipers From Freezing to a Car Windshield- Take an old pair of long cotton socks and slide them over each wiper, puling it down as far as it can go or reaches. This will prevent wipers from freezing and/or sticking to the windshield, and makes life all the more easier.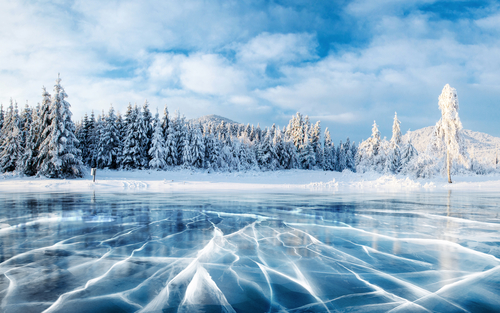 5) Organize Winter Gear- Hats, scarves, gloves, mittens, hand warmers, neck warmers and all other winter accessories can be neatly stored in one accessible place with a shoe organizer. Hang it over a door and never search for lost gloves again.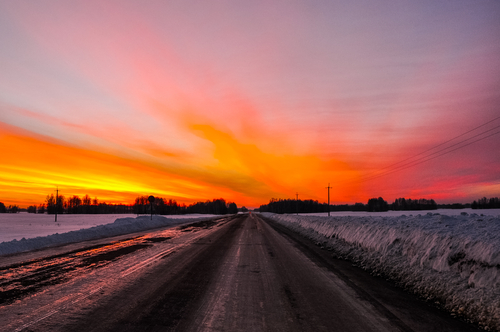 6) Windshield Treatment- This one is the best! A combination of vinegar and water works wonders at preventing frost and ice from building up on car windshields and windows. Mix the two liquids up in a spray bottle, spritz it on car windows, then wipe off with a soft cloth.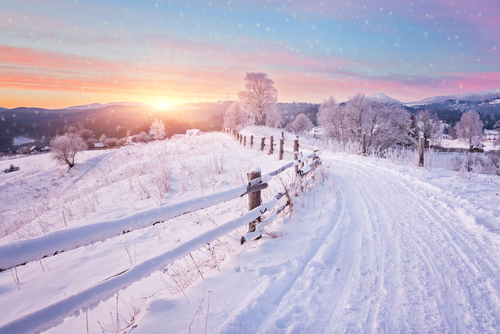 7) Boot Tray- Keep floors safe, clean, and dry by making your own boot tray. This one is much more appealing than commercially available ones and works even better. Fill a large metal cookie sheet with a layer of decorative rocks and put it near the door so that when people enter they can immediately place wet boots on the rocks. The water will drip through the rocks to the bottom and soon evaporate. Don't forget to check out the rest of the tips covered in the clip and be sure to pass it along to those who could use these smart hacks to make their own lives easier.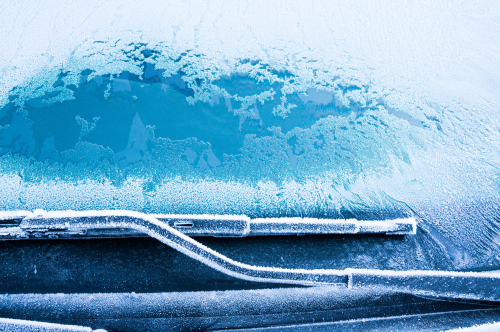 Please Pass These Awesome Winter Life Hacks To Your Family and Friends
––––––––––––––––––––––––––––––––––––––––––––––––
If you found these 7 incredible winter life hacks to be enlightening keep scrolling for a — For 12 Awesome Car Cleaning Life Hacks You Probably Haven't Heard About: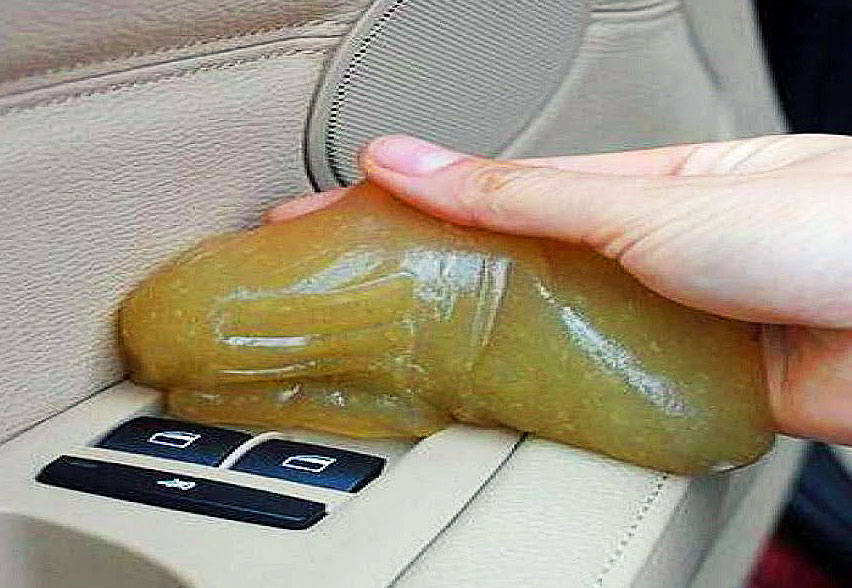 image via : facebook.com
Having your car professionally detailed can easily end up being quite expensive.  While it's always nice to have a sparkling clean car, it's even better when you can have it without spending a small fortune.  Thankfully there are all sorts of cheap ways to clean your car with common items that you probably already have around the house. They can do the job just as well, if not even better, than what professional cleaners use.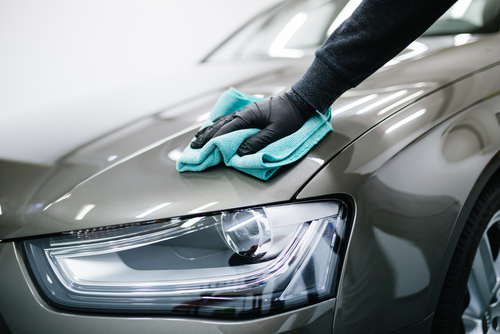 Here are just a few of the handy tricks covered in the accompanying video so be sure to check it out for even more: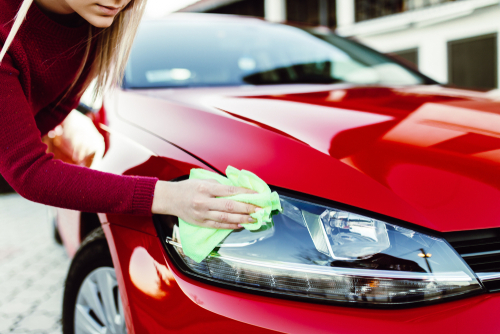 Clean your headlights with toothpaste.  Use regular toothpaste, not the gel type, to polish up car headlight lenses by rubbing it on evenly with a cloth.  Move in quick circular motions to then buff it off and you should notice the grime and fogginess disappear.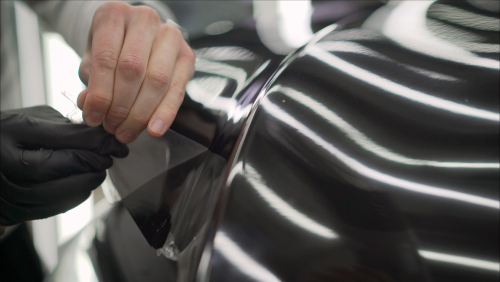 Remove stubborn old bumper stickers cleanly and completely with WD-40.  Simply spray the sticker with WD-40 and let it sit for a while, the sticker will absorb it, then you can peel it right off.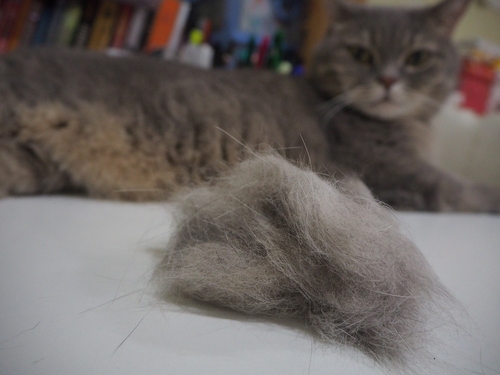 Remove pet fur from carpets and seats with a spray bottle, water, and a squeegee.  Spray the water on the seat and then move the squeegee over the area, it will gather and lift up the hair so you can easily pick it up.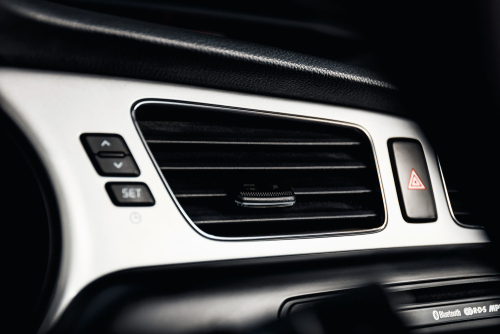 Clean air vents with small foam brushes.  They can easily fit in even the smallest vents and pick up all the dirt and dust inside them.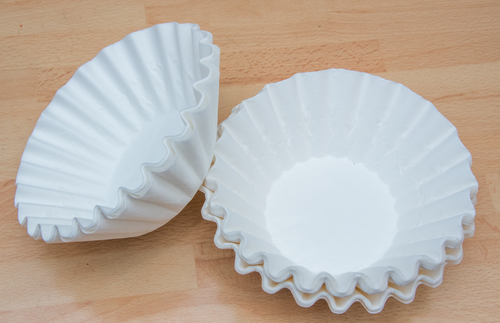 Use coffee filters to dust your car dashboard.  Unlike cloth towels and paper towels, coffee filters won't leave behind lint or just push dust around.  Instead they work great at picking up dust and you can toss a few in the glove compartment for whenever you might need one to freshen up the dash.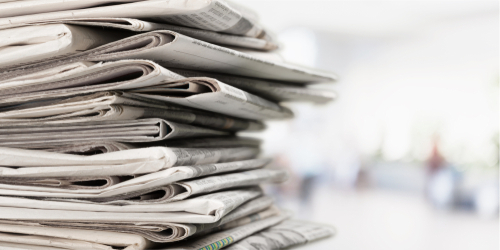 Get streak free windows by cleaning them with newspaper.  It's the cloths and paper towels that leave streaks when you clean your windows so don't even bother using them.  Instead, spray down the window with cleaner and wipe it off with a piece of newspaper as you normally would.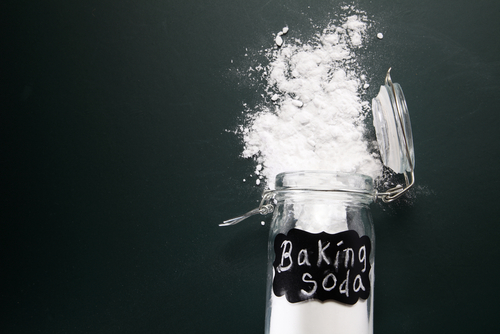 Get rid of stubborn, lingering odors by sprinkling baking soda on car seats and carpets.  Let it sit for a couple of hours before vacuuming it up. The baking soda should absorb the foul odors, leaving your car smelling fresh and clean.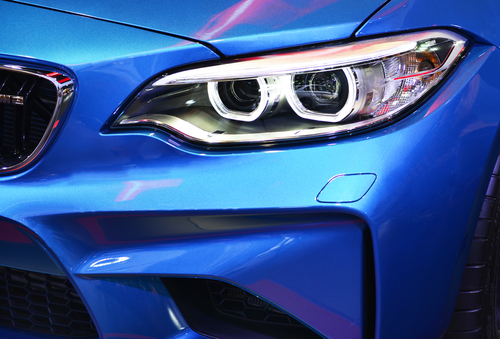 There are even more clean car tips covered in the video and it might just have the solution you've been looking for so be sure to check it out!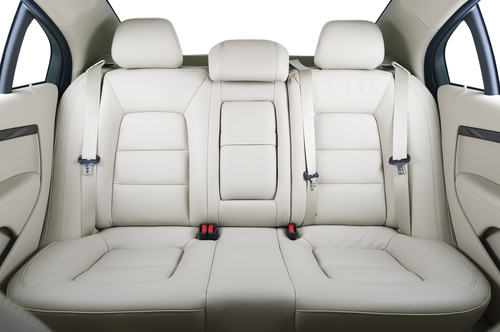 Please These Awesome Car Cleaning Hacks To Your Family and Friends
If you found these 12 car cleaning hacks to be helpful keep scrolling for — This Hysterical Video of a Janitor Who Was Sick Of The Kids Messing With His Shoveling and Plowing So He Comes Up With The Perfect Revenge To Pay Them Back: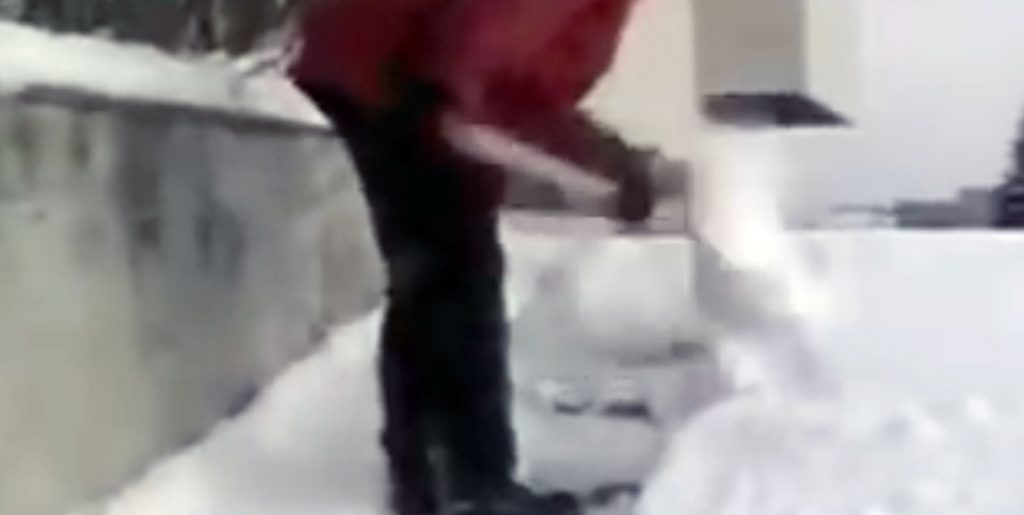 image via – facebook.com
Snow is beautiful when it's falling and you're inside all warm and toasty looking out at it. After a storm passes and leaves behind a fresh coating of snow that covers everything in sight, somebody has to clear it all. Shoveling snow can be a real pain in the rear unless you hire someone to come plow and do it all for you. If you have ever had to do it yourself then you know how easily it can turn into a workout depending on how long and how much walkway you have to shovel!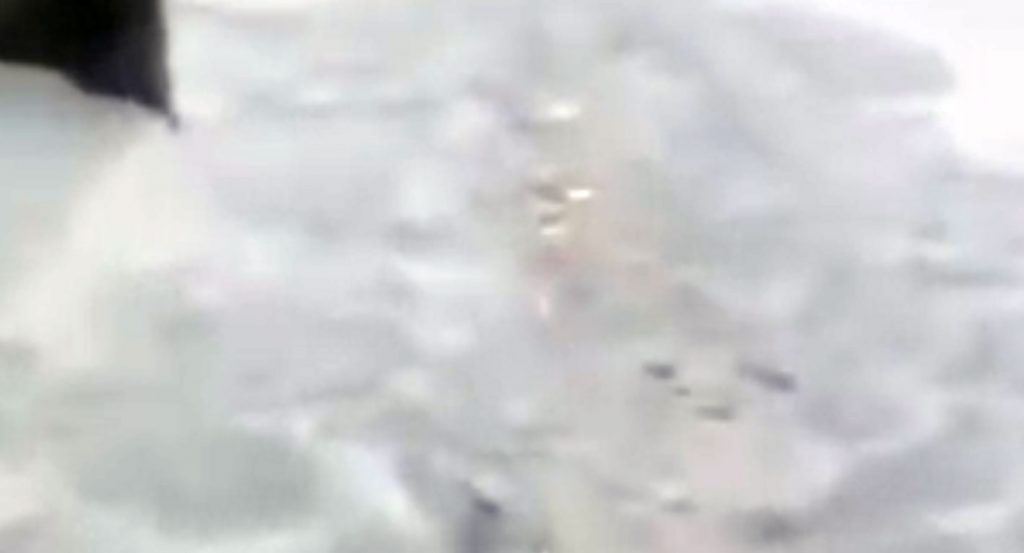 Most people take the freshly cleared sidewalks and paths they use for granted. They don't stop to think about how someone had to wake up super early to make sure they were shoveled and salted well before anyone arrived to work or school. This lack of recognition may be part of the reason why one janitor decided to pull a fast one over on the students and faculty at the school where he works.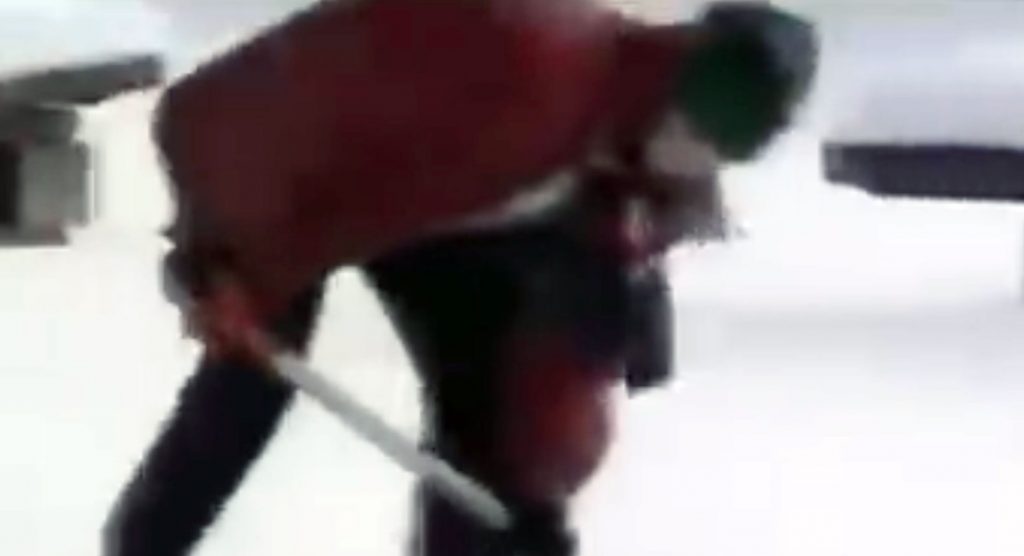 The sneaky man shoveled a couple of long, winding, snaky paths to nowhere. One circled back around and the other had a few obstacles thrown in along the way. The unsuspecting walkers fell victim to the prank and ended up taking quite a slippery and unnecessary walk, much to their disdain.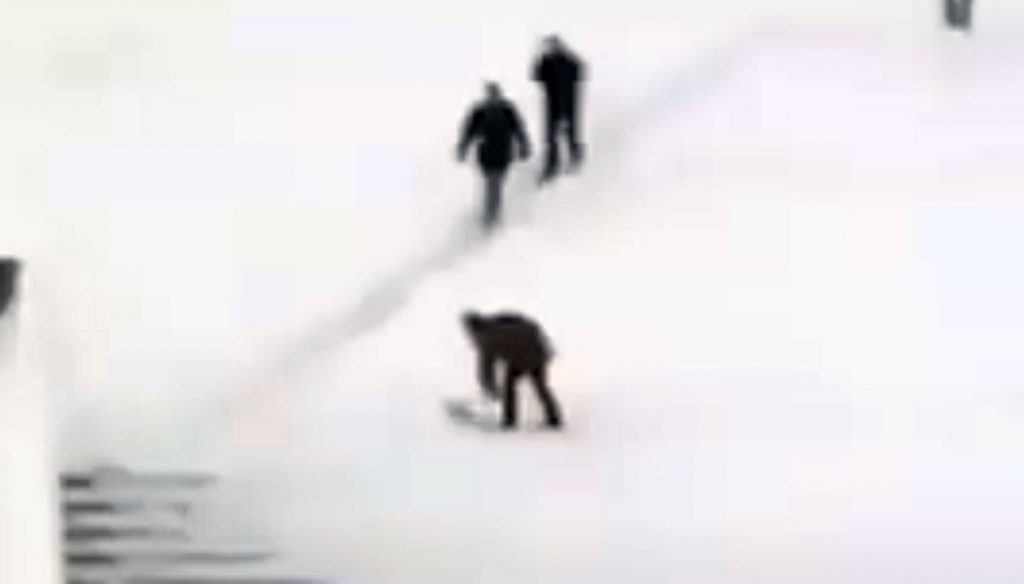 A few even followed the path exactly and walked in circles! Most people turned back and retraced their steps, but a few were bold and strayed off into the snow, risking cold, wet feet. Check out their priceless reactions and just how good of a prank this turned out to be.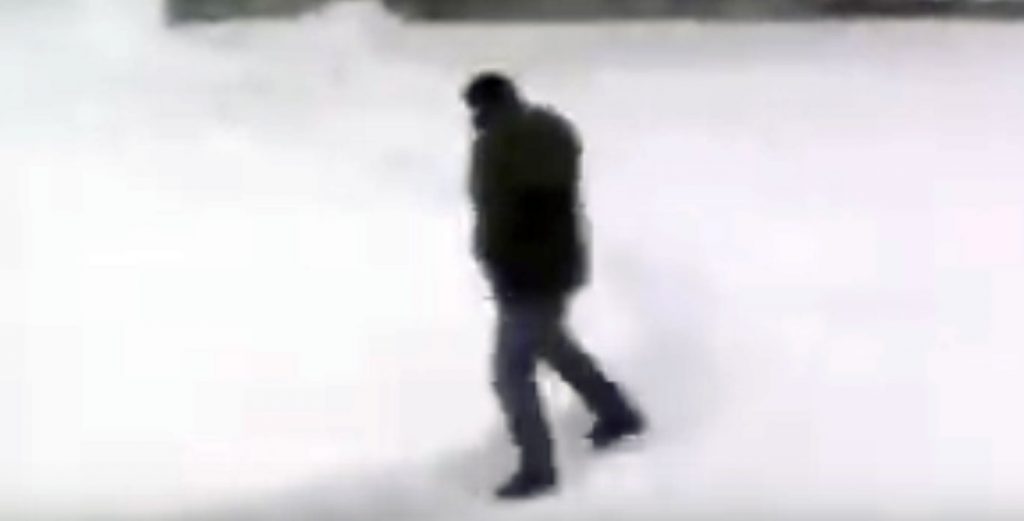 Please Pass This Hilarious Video Onto Your Family and Friends