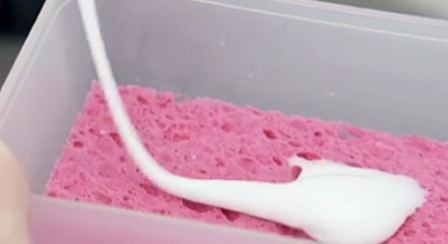 If you have young children, or are now a grandma, the following Mom Hacks in the video below will be a literal "Godsend!"  We know how important craft time is to a developing child's creativity and even emotional development, but if we are being honest, sometimes we hesitate with the messy process because the cleanup is overwhelming!
Well, the moms from the YouTube channel WhatsUpMoms have come up with a whole slew of tips to remedy the mess and dreaded clean-up; allowing our kids the freedom of the fun of messy crafting without picking up on unneeded tension from the adult supervision.
This fantastic edition of Mom Hacks includes fingerprinting in an extra large ziplock, using hand soap dispensers for kids paint, ingenious clean up tips for overuse of glitter and instant clean up for the dreaded "wall artist!" One of my personal favorites is putting excess glue on a sponge that will contain the mess while allowing the child to meet their "glue needs".
These and many other invaluable solutions are brilliantly illustrated in the footage that follows.  I can honestly say that I am one of those moms that dreads all the mess, and am really grateful to have come upon such great solutions.  Let us know what you found most helpful!
Please SHARE This With Family and Friends 🙂