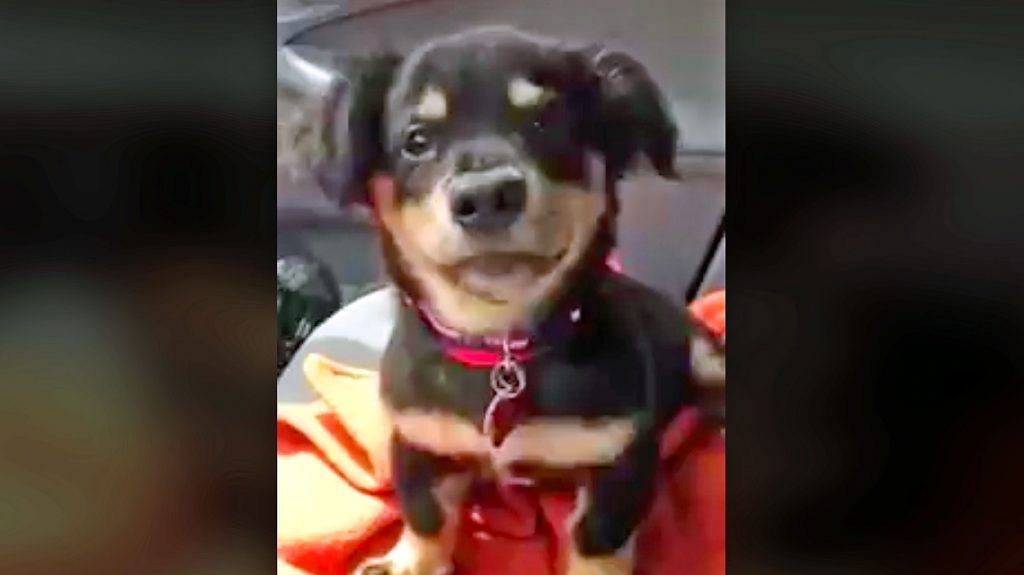 Dogs share a lot of things in common with little kids, especially puppies. They both love to eat, sleep, poop, play, and every once in awhile they throw a temper tantrum. If you have a pet you know that they either love the car or hate it. In most cases dogs tend to love road trips while cats would rather avoid a car ride at all costs. However as with most things in life there are always exceptions to the rule.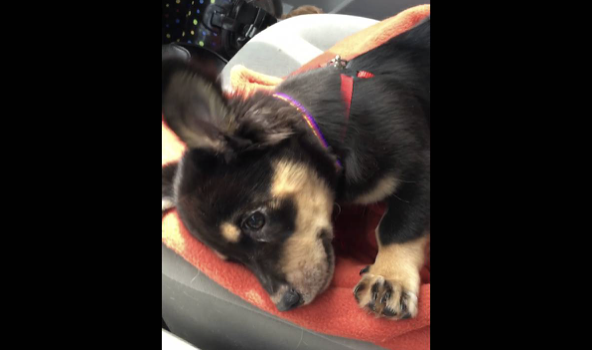 It's inevitable but sometimes their little hissy fits are more adorable than they are annoying! That's how Napoleon's tiny tantrum turned out in this home video that his foster mom shot. Napoleon is the cutest and most precious little Dachshund I have ever seen.  With that being said Napoleon and his mama were in the car one day, with mama in the driver's seat and him riding shotgun beside her.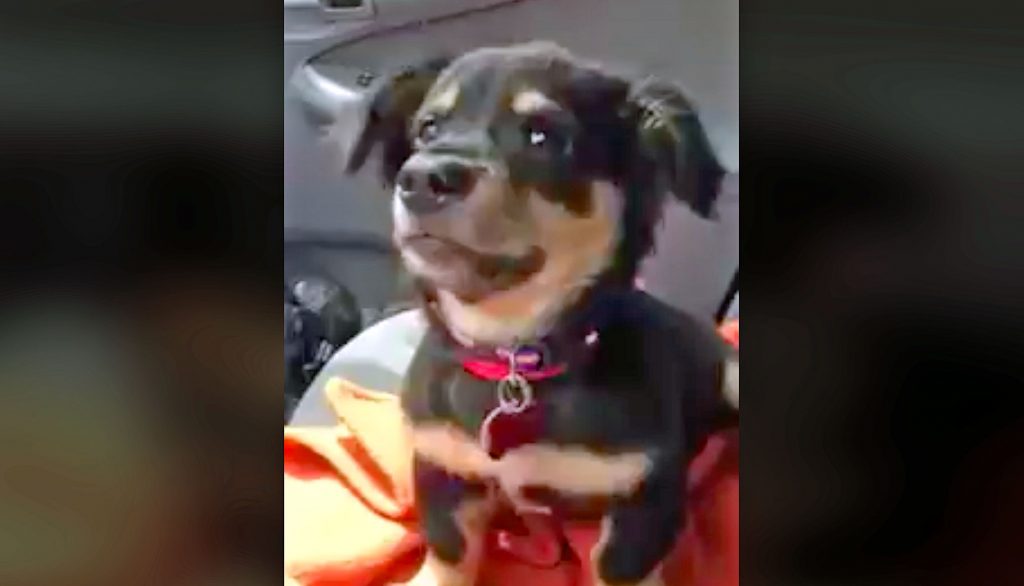 Napoleon really wanted to curl up in her lap and snuggle but she wouldn't let him sit there because it's simply not safe. The poor puppy was still too young to understand her well-intentioned "no" so he protested against it in the cutest possible way that he could! Napoleon whimpers and whines as he cries his way through the short clip!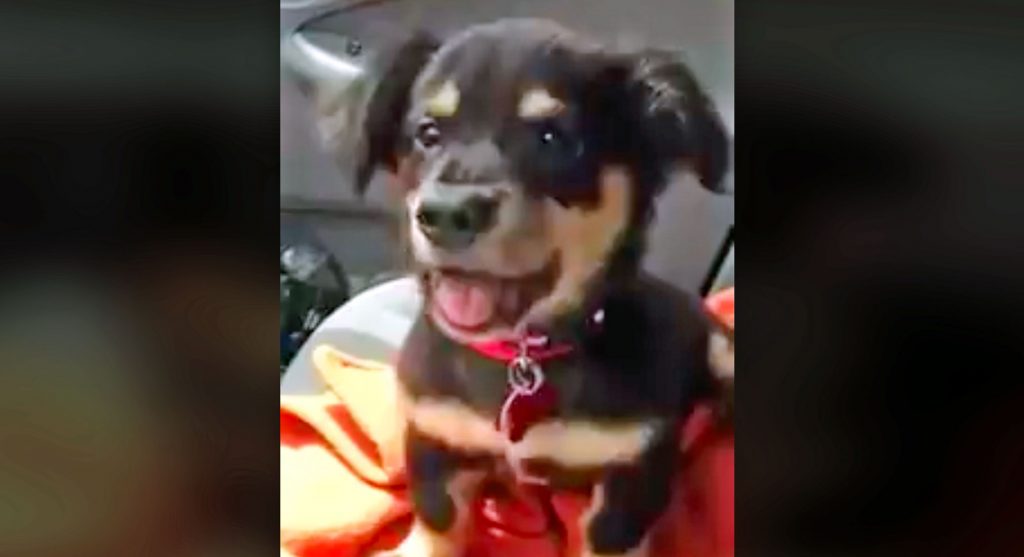 The black and tan little fuzz-ball moves around unsteadily on his tiny legs and smooshes his face into the seat while giving his saddest puppy eyes to the camera. He makes the most adorable faces, especially when he sticks out his tongue and cries like a baby, which he does several times! He really knows how to work his sweetness to his advantage because all that adorableness would be super hard to say no to.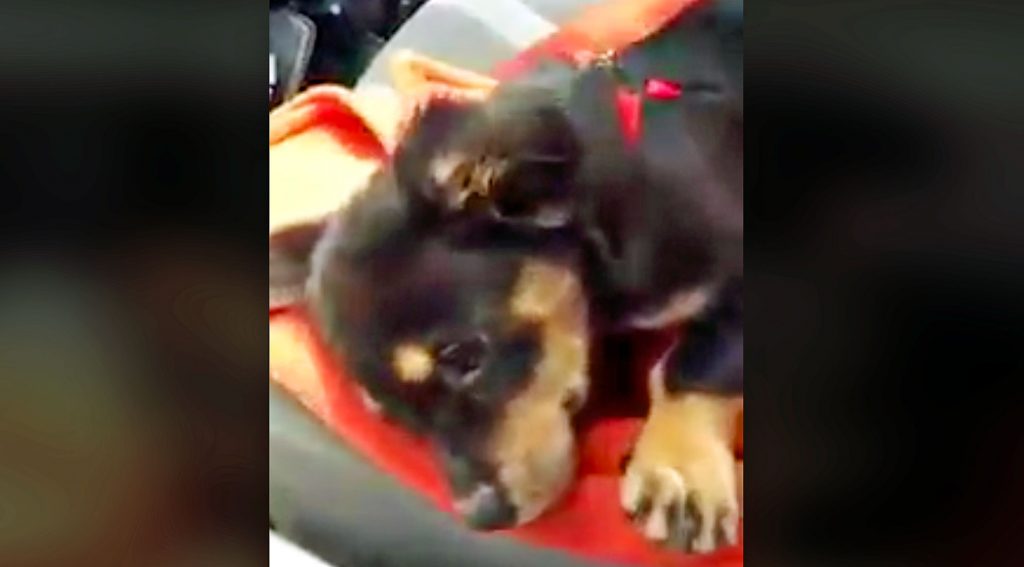 In the end, mom's word is law. Safety first means he stays where he is, besides she doesn't want him to form any bad habits, especially in the car! Watch the video below and enjoy the adorableness. This sweet pup is guaranteed to melt your heart.  Just look at that precious little face. Napoleon is the cutest puppy I've seen all day!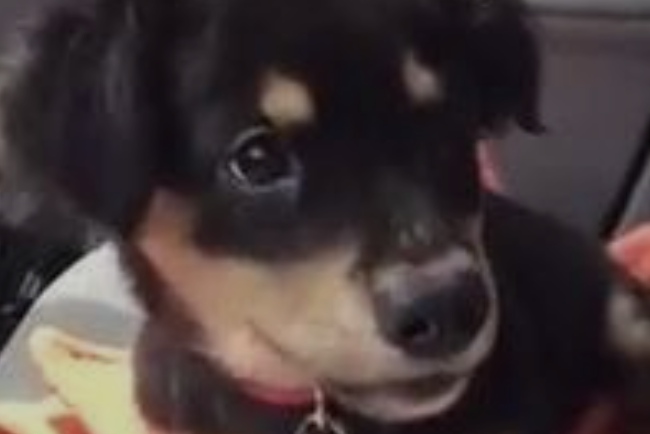 Note if you have trouble playing the video turn your mobile device or iPad or tablet horizontal! 🙂
Please Share This With Family and Friends Who Need a Smile Today 🙂