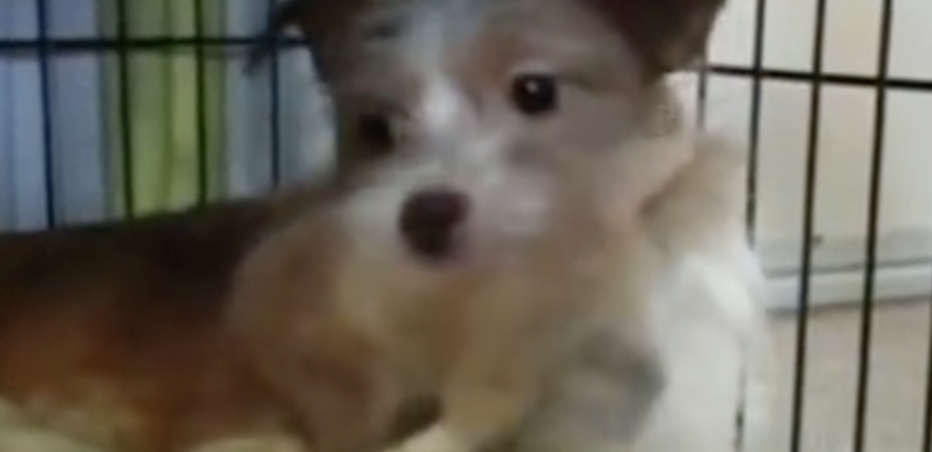 image via – abc.com
Two tiny four week old kittens had been found abandoned and alone. With no mother around and no time to spare, a woman decided to rescue the babies and took them in. She tried her best to hand feed the kittens with a dropper but they just weren't eating and soon started to grow weak. In need of an alternative solution, she reached out to a family friend whose dog had recently given birth and the two decided to try and place the orphaned kittens with the new mother.
The new mother happened to be a 3 year old Jack Russel terrier named Annabelle. Two weeks prior to the kittens arrival she had given birth to a litter of two puppies. Her owner, Kristy, was unsure about how she'd react to the new additions but any apprehension or worries were soon forgotten.
In no time at all Annabelle had taken the kittens in and adopted them as her own babies. She performed all the motherly tasks that a cat would do for their young and groomed, fed, cleaned, and protected her two new additions. She would gently pick them up and carry them around the house in her mouth to keep them safe and close and snuggled with them day and night.
The ABC News clip of the new family is absolutely adorable and heart warming, it's the kind of positive story that you actually want to hear about! According to Kristy, Annabelle "has accepted them as her own, no questions asked." In fact, she's even more protective of the kittens than she is of her own puppies, but that's because the kittens are older and more active, moving around a lot, so she has to keep a closer eye on them to make sure they're safe.
It looks like everyone in Kristy's household is happy, from Annabelle to her puppies to the kitties! Even though life started out rough for the kittens, in the end it all worked out for the best thanks to the woman who saved them and for Annabelle taking them in as her own.
Please Share This Story With Family and Friends