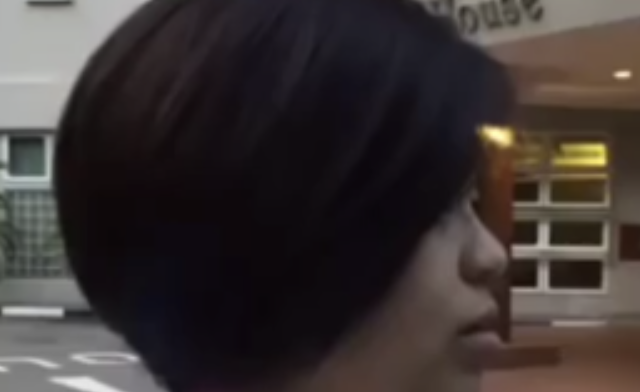 People love to try out different hair colors, as an expression or their creativity and desire to see themselves in different ways. The video below will show you the end result of using a "home remedy" for changing hair color, without the expense and damage of using harsh chemicals, and being left with a color that you have to live with for ages.
Believe it or not using a mixture of Kool-Aid drink mix powder and hair conditioner you will be able to achieve the really cool look that hides under your natural hair color.  Or, if you care to be more flamboyant with your look, you can dip the ends in the mixture or apply it all over.  Whatever your choice may be, no worries, because the color will only last for a few days.
It is advisable to use plastic gloves to prevent staining on your hands, and wrap yourself in an old towel to avoid staining your clothes.  Mix the Kool-Aid packages in a bowl; be sure to use only the traditional version, because the unsweetened or artificially sweetened kinds will cause your hair to be sticky and the chemicals may burn your eyes.
Just a few tips for Kool-Aid colors: Cherry makes the hair a deeper red; Tropical punch results in a brighter red; Mixing strawberry and grape will give you a purplish red and experimenting with different combinations will give you a more rainbow effect. Now comes the conditioner.
Adding a few drops of conditioner and some water is key to aiding the Kool-Aid to be absorbed into the hair more evenly.  The conditioner also changes the texture of the Kool-Aid into a thicker solution, making it easier to apply.
Make sure the combination of the Kool-Aid, water and conditioner are mixed to be completely smooth before applying; any lumpiness will prevent effective coloration. Now comes the fun part of using a brush to apply your mixture!  If you want to dye your whole head, start at the roots and work your way down and under until all of your hair has been treated.
If you only want your tips dip them in the different colors.  To get the incredible look you are about to view in the footage below, pin up the top layer of your hair and just apply your colors to the under part of your hair.
Your hair should be damp and sticky during the process, otherwise the powder will just wash out of your hair.  Wrap your hair in sandwich wrap, securing it with tape, and sleep with it to get the best results.  After awakening remove the plastic wrap.
Make sure to rinse your hair completely with lukewarm water ONLY.  If you use shampoo all the color will wash out!!  Secondly, you can apply conditioner, and then rinse again.  Comb out your hair and wait to dry.
Let us know what look you go for and how the color comes out.  I, myself am going to go for the look in the following video…you can go for the surprise effect while maintaining your natural look for work.
Whether your hair is short or long, I think the surprise color is getting the best of both worlds!
Please SHARE This Story With Family and Friends