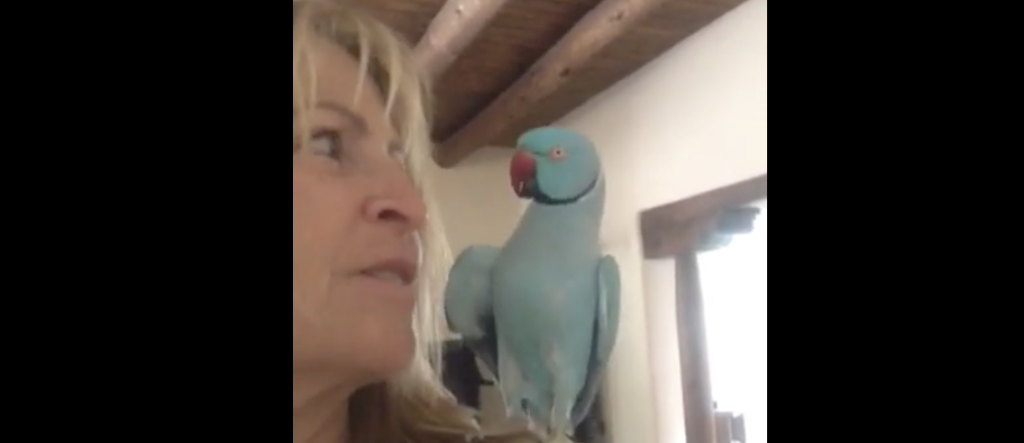 Parrots are among the most intelligent species of birds in the world and lots of them share a special bond with their human companions. The exotic, beautifully colored birds are quite clever and many are able to pick up words and expressions from simply being around their owners. Besides being fun and endearing companions, they're also complex creatures who require a lot of love, attention, and training to be happy and truly thrive!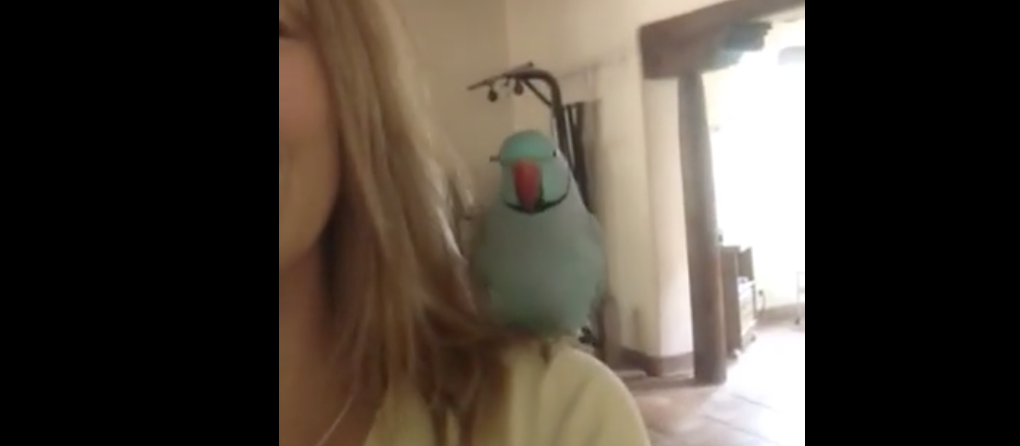 Marnie, the beautiful blue feathered parrot with a distinctive black line circling his neck in this video, is proof of just how loving and affectionate parrots often act. The blue Indian Ringneck, a parrot subspecies, knows a thing or two about how to sweet talk a lady and in this case it's his owner and best friend. When he spots her across the room he flies right on over, lands on her shoulder, and politely asks "What are you doing?" before telling her "You're so cute!"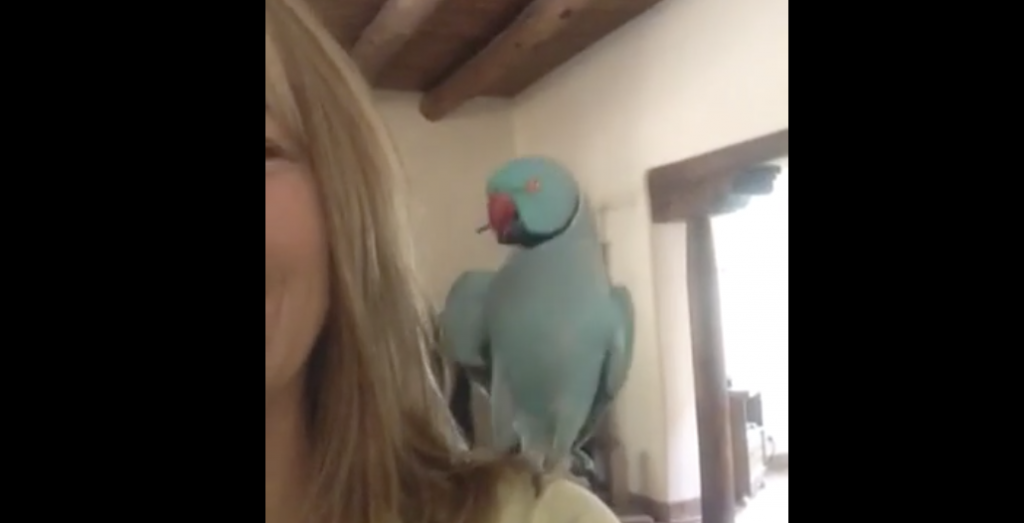 The pair chat for a little and when his owner asks for a kiss he obliges and says "Thank you." This may be the cutest conversation you'll ever see as they go on to shower each other with tender words and a few more kisses! It's clear that Marnie is loving the attention being paid to him and it's always wonderful to see the mutual love and affection being shared between owners and their pets. These two are a match made in heaven!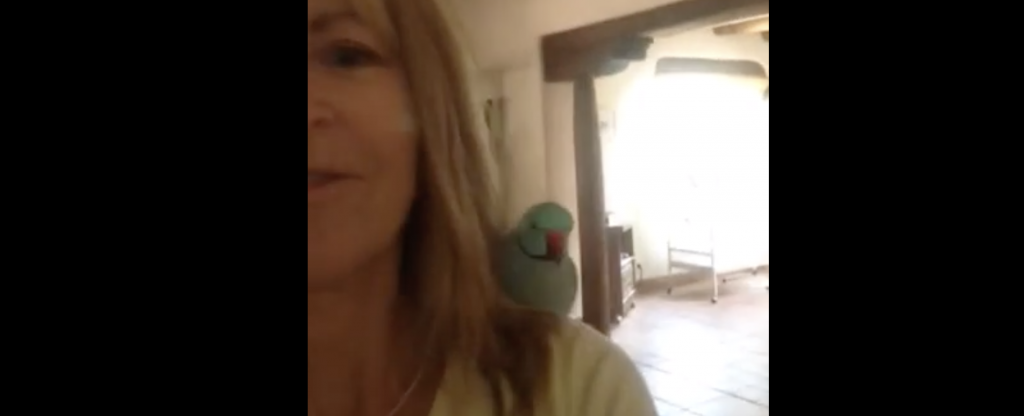 According to his mom, there are a few other phrases Marnie knows in addition to "you're so cute," "what are you doing," and "thank you." He also says "peek-a-boo," "whee!," "bye-bye," "that good?," "quack quack," and "yuck, yuck, yuck." She says that he's always been a lover from day one, and always asks for kisses, which is why she describes him as a "polite Casanova."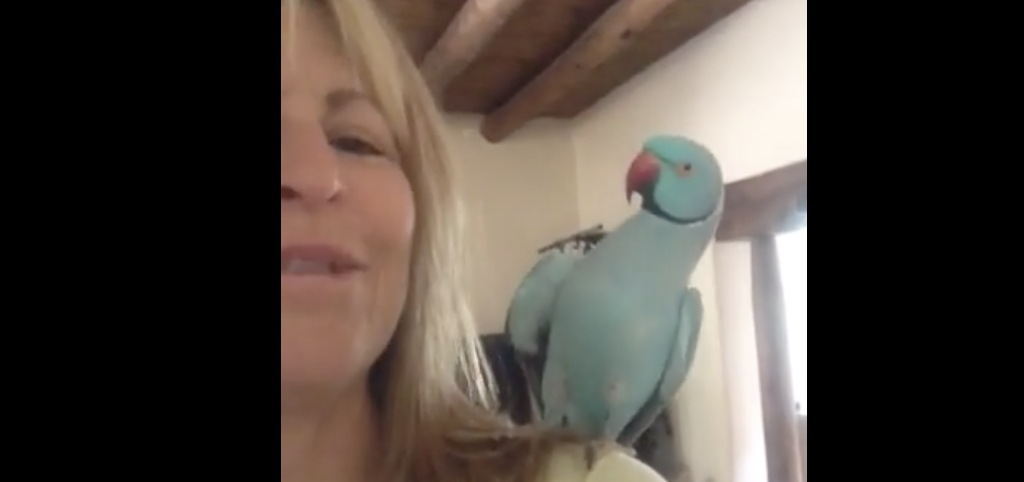 Check him out! You can't help but smile and fall in love with what an awesome, well-spoken, and polite parrot Marnie is!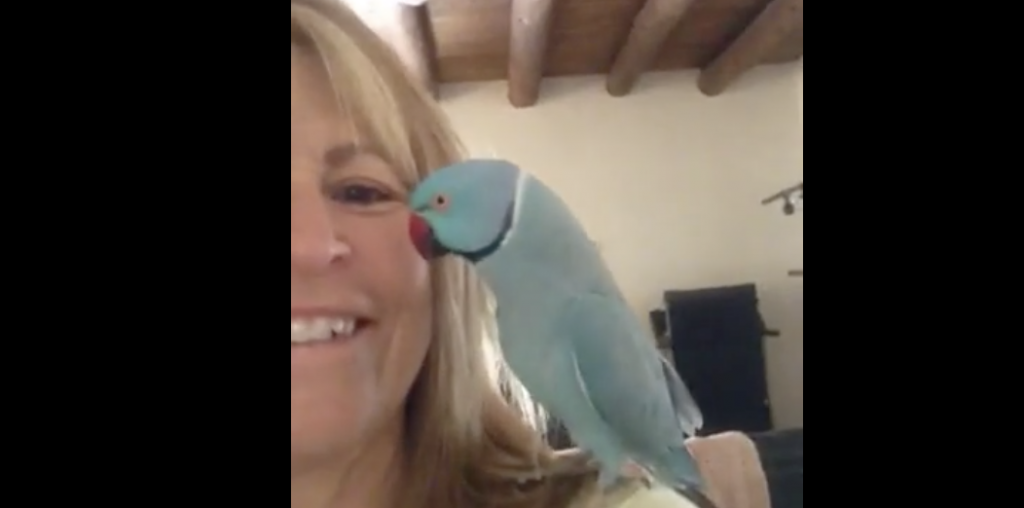 Please SHARE This With Family and Friends