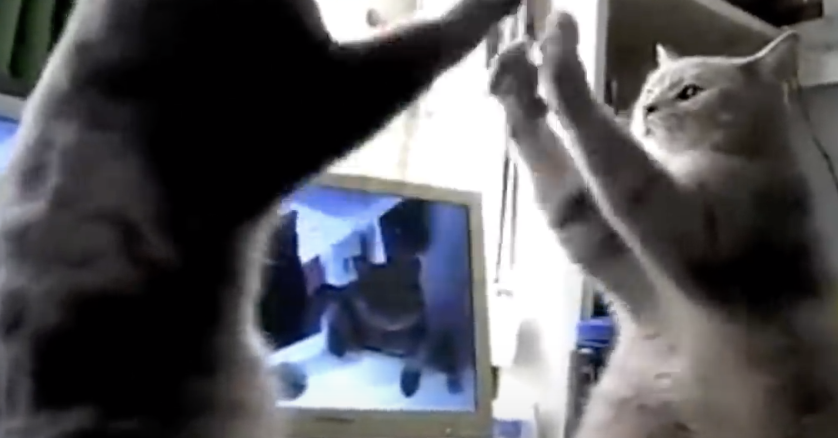 It is hard to imagine a world where adorable, funny and highly entertaining cat videos were once scarce. What has now taken the internet by storm barely existed about 20 years ago outside of the America's Funniest Home Video sector. While many cat videos have come and gone, there are several that stand the test of time. Here is a classic YouTube video originally uploaded back in the day in September of 2008 by user hkbecky.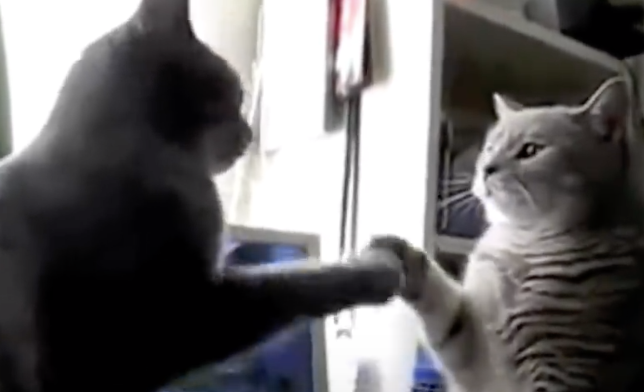 She captured what has arguably become one of the Internets best videos ever to feature cats. Her two feline companions, Goo and Yat Jai, are seen playing a game of patty cake atop her computer desk. She explains that they always play the popular activity that is a memorable childhood favorite. They stand facing each other and touch paws intermittently on and off. When they sense that their owner is filming they cease all play, but they are right back at it when they think that she is no longer looking.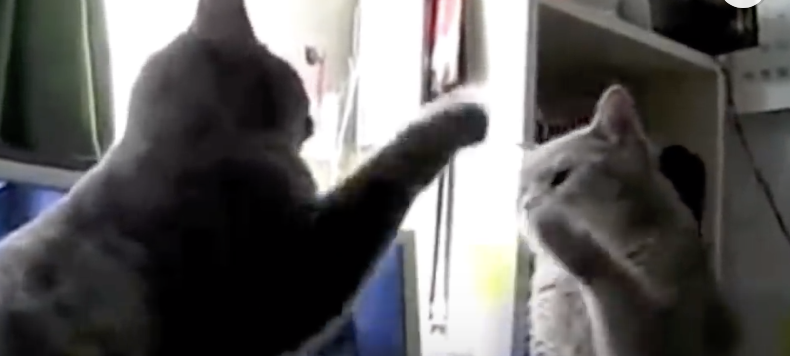 Now fast forward about two years to November of 2010. That is when fellow YouTube user JC Elliot posted his version of the infamous original. He translated the cats actions into human-speak and gives us his imagined version of what they were actually saying. He thought up the perfect narrative and added in a voice-over. The result is a hilarious, and perfectly on point, rendition of a game of "cattycake," as it has come to be known. See for yourself how awesome, cute, and perfect it is!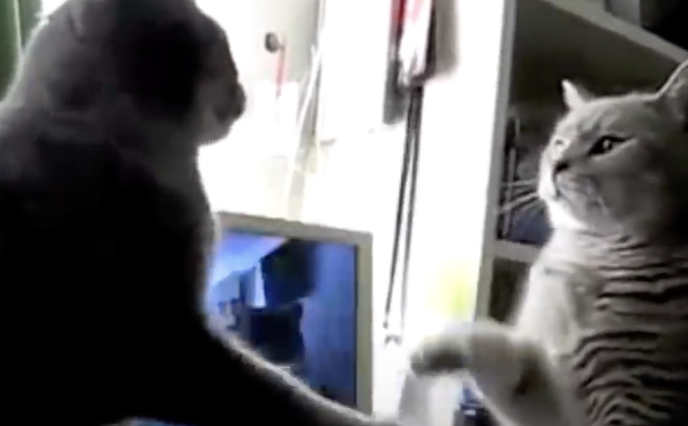 Please SHARE With Family and Friends