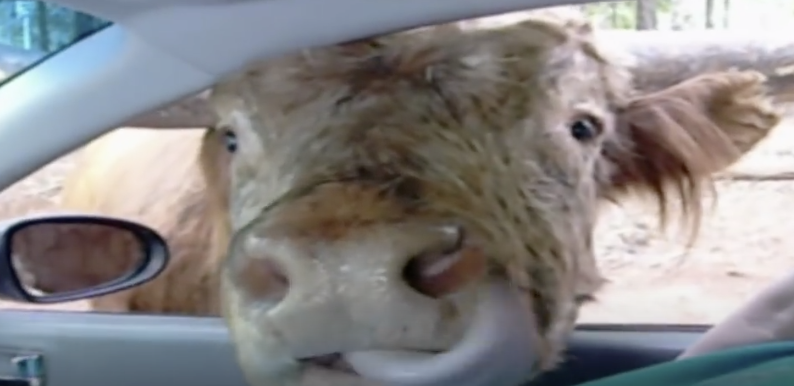 Okay, get ready to laugh hysterically and be slightly grossed out.  This wacky cow has an unusual affinity for pickles!  I'm not quite sure where these people were parked enjoying their lunch in their car, when an unexpected guest entered through the passenger window. A giant cow enter stage left, humans prepare for some warm cow breath!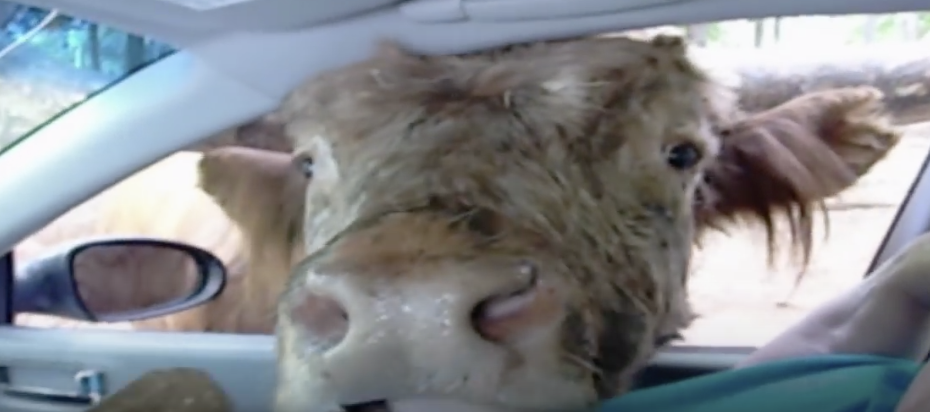 This hilarious heifer sticks her head in the window where the woman is enjoying her pickle, which she gladly shared with the cow.  She wasn't quite prepared by his demonstrative manner of displaying his gratitude. This cow was very thankful but it may need some table manner training and some southern hospitality!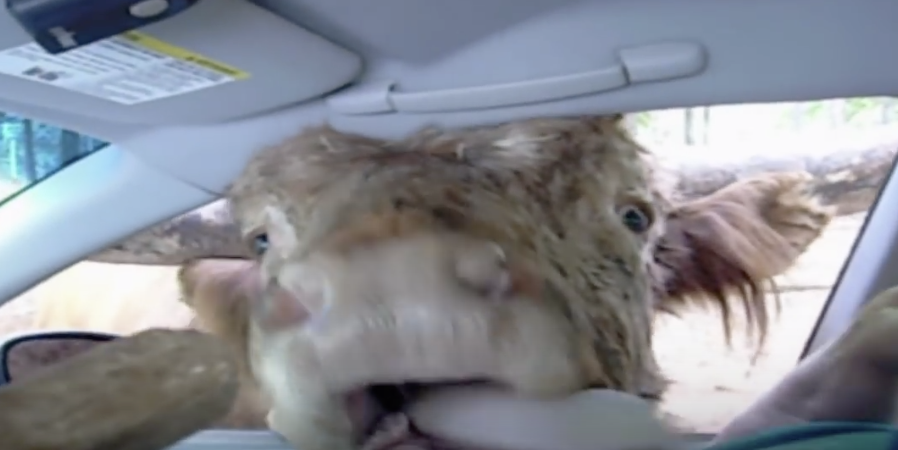 Out popped the longest tongue to slobber all over the woman in thanks for the pickle.  I'm not sure if he was thanking her or licking the pickle juice off her face.  The hilarity ensued as that tongue kept coming back for more.  He must have really had a craving for salt.  This video is absolutely hysterical. It totally made my day! Enjoy!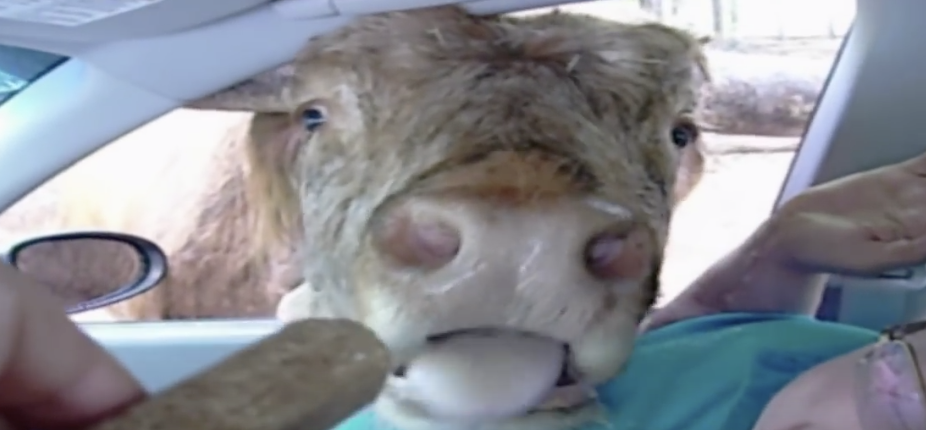 Please SHARE With Family and Friends