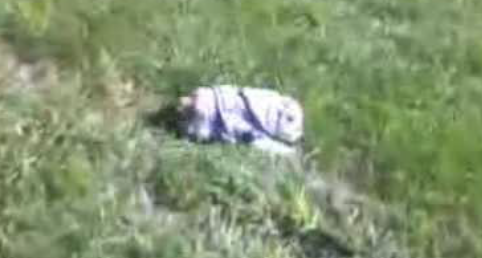 Puppy English Bulldogs are one of the cutest things on planet earth. Their short little legs and adorable wrinkly faces are enough to put a smile on anyone's face. Add a puppy hoody to the equation and the cuteness levels skyrocket off the charts.
Meet Sophie The very unique English Bulldog pup.  Her human Katheryn Miller noticed that she had a very strange morning ritual. Katheryn takes her to her favorite spot and she does something I've never seen a dog do before. Let's just say gravity is Sophie's new favorite thing.
I had to watch this twice because it's just too good. Have you ever seen a dog roll down a hill like a little kid? This is totally a first for me and it was so enjoyable!
Please SHARE With Family and Friends