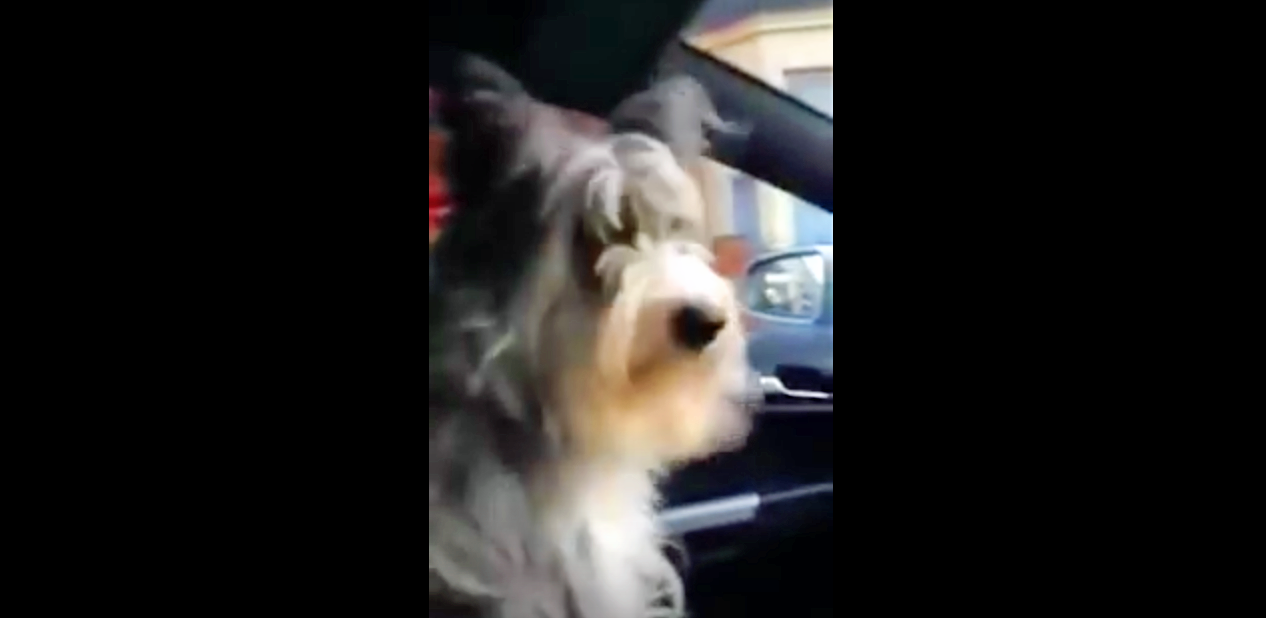 image via – youtube.com
Lots of people have fond memories of the good old days when their parents would bundle them into the car and they'd all head over to grandma and grandpa's house. If your grandma doted on you like how many are known to, then the visit was always made extra special by all the love and attention she showered on you. Chances are she'd already have whipped up a batch of delicious cookies or brownies from scratch that were waiting for you, and they tasted scrumptious!
Not only did our grandparents have the most delicious food and tasty treats, they also let us get away with a lot. The rules our parents enforced went out the doors at their house and that made for an even more awesome time. This also happens to be the case for our beloved animals because just like how grandparents spoil their grandchildren, they also know how to treat their grand-pets right!
Which is why it's no wonder that this adorable dog named Georgia had the reaction she did when she found out that she was going to see her grandma. In this clip the fluffy gray and white dog can be seen sitting pretty in the car waiting expectantly to go on an adventure. All that her owner, Samantha Magowan, has to even say is the word "Nana" and Georgia goes nuts! The word sets her off and as you can see, she barks and whines in utter excitement.
Her anticipation at the thought of seeing her grandma is so sweet and energetic, it's clear that she loves and adores her nana! I bet grandma has a meaty dog bone or some crunchy biscuits waiting for when Georgia runs through the door and a comfy spot for her to rest on.
Please SHARE This With Family and Friends Who Need a Smile Today 🙂