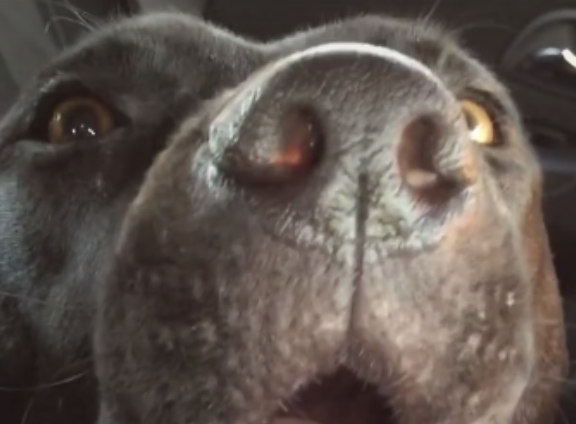 image via – youtube.com
Adele has an incredibly powerful voice that is full of emotion and wonderful to listen to. The performances she puts on are always top notch and her vocal abilities never ceased to amaze audiences around the world. Her pure talent and now legendary stage presence is currently unrivaled and likely will be in the years to come.
However, she does have some competition in the form of an adorable and immensely talented dog named Buckeye. Buckeye's rise to musical dog status has been sudden, as she only just recently burst onto the scene. It all started one day when she was driving in the car with her human companions and Adele's new hit song "Hello" came on the radio.
Feeling the powerful song, she reached deep down inside her soul, opened her mouth, and began to howl along to it. Amazingly, Buckeye seems to hit quite a few of the notes and she does quite well at keeping up with the beat as well. Not many dogs could give such an impressive performance, check it out and hear for yourself!
The YouTube user who posted the footage, Disney Robey, wrote in the comments below that Buckeye is a rescue dog. Her human family adopted her the day before she was scheduled to be put down. After they helped her out she paid them back in kind, and now she spends her days helping to support them with their disabilities.
He also wrote that "she has been a life saver" and urged people to adopt a dog if they can. Excellent advice on his part, and who knows, you could end up rescuing a dog that's just as talented and loving as Buckeye is and who might end up saving your life too!
Watch the video below and enjoy this talented pup's skills!
Please Share This With Family And Friends 🙂