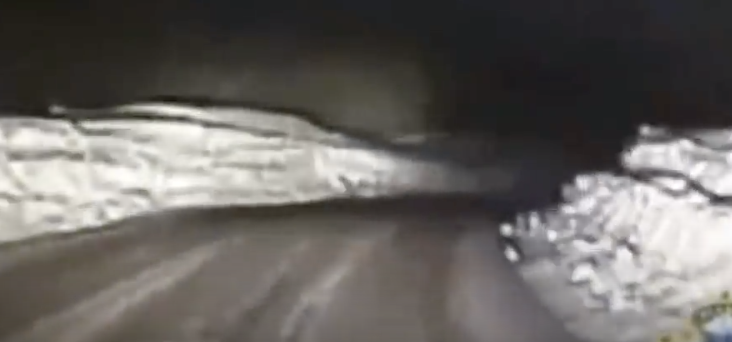 The loyalty, love, and courage of dogs has been well documented and heralded throughout time.  On countless occasions man's best  friend has acted selflessly to save the day, and this story is yet another example of a dog bravely seeking help for his human companions. Bill Heinrichs was working in his shed alongside his German Shepherd, Buddy, when disaster suddenly struck.  A spark accidentally ignited nearby gasoline and immediately the shed went up in flames.  After getting outside to safety he turned to Buddy and said "We gotta get help."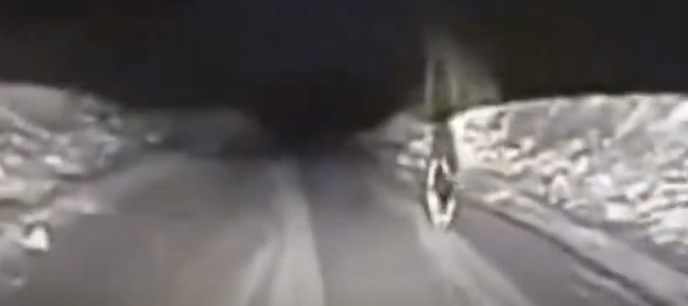 Without hesitating the dog took off running, as if on a mission to seek aid for his owner, and it's a good thing he did.  The responding Alaska State Trooper, Terrence Shannigan, had become lost on the twisty, rural, snow filled roads and his GPS had froze up.  Not knowing which way to go he stopped.  That is when his dash-cam captured Buddy approaching the patrol car in the headlights.  Something in his gut told the trooper that the dog was there to guide him so he followed when Buddy took off up the road.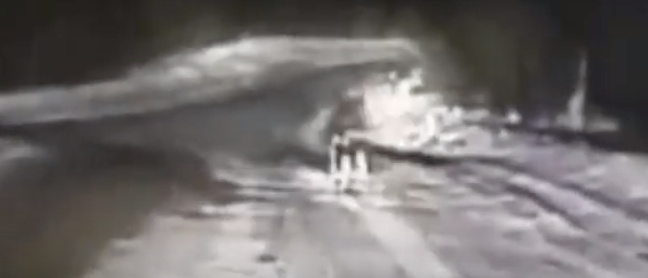 Both Buddy and the officer instinctively knew the other was there to help even though they didn't know each other and hadn't had any sort of interaction.  They simply connected on some indescribable level and worked together to make every passing second count.  As Buddy led the Trooper to the fire he kept looking back to make sure he was coming and slowed down when he was getting too far ahead.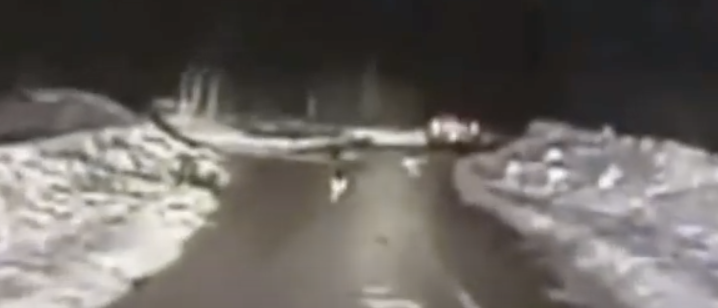 In the video it appears as if he is trying to get the officer to hurry up as he speeds down the dark winding roads.  Suddenly the flames from the fire come into view and Buddy's mission is complete; he got help for his owner.  The officer said when he got out of his car Buddy came over to greet him and nudged him towards the house, as if he was still trying to point the officer in the right direction and hurry him along.  The whole video and story is incredible, touching and awesome to see.
After the drama of that night, Buddy was awarded a silver bowl for his heroic actions at a special ceremony.  His owner said that this isn't the first time Buddy came to his rescue, he previously chased off bears when the two were out fishing.  As a thank you and token of his appreciation, Bill plans on giving his best friend a big juicy steak, and this hard working dog definitely earned it!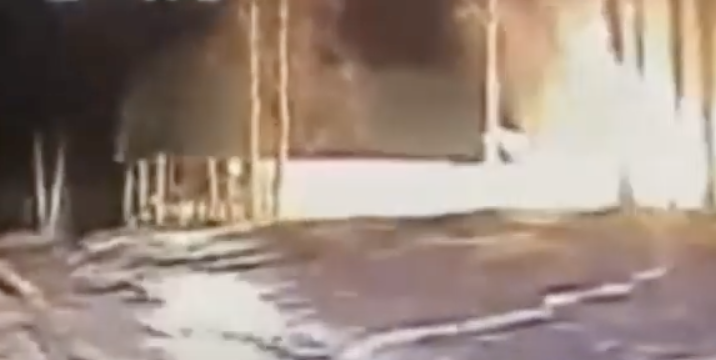 Please SHARE With Family and Friends